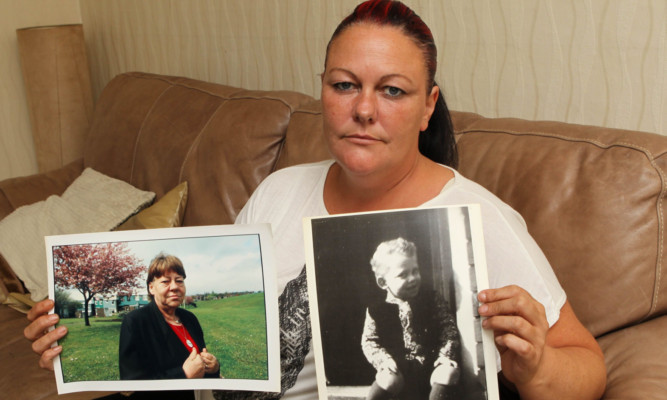 Family kept their grief private for years.
The sister of killer Mary Bell's first victim has revealed her dying mum was comforted by thoughts of being re-united with her murdered son.
Bell was just 10 when she strangled four-year-old Martin Brown in a sickening crime which shocked Britain.
Martin's grieving mum June Richardson kept silent for years.
She only spoke out after a book was published earning Bell a reported £50,000 and heaping more misery on the family.
Now, in the first interview since her mum's death at the age of 68 from lung cancer in April, Martin's sister Sharon revealed how her mum's heartache was eased in her final days.
Sharon, 40, of Newcastle, said: "She wasn't worried about her own death. She spoke about going to see him, going to 'build sandcastles in the sky' with him.
"She knew she wasn't going to get better from cancer."
Martin was Bell's first victim. She strangled him in a deserted house in Newcastle's west end in 1968.
Aged just 11 at the time, Bell went on to kill three-year-old Brian Howe.
The double child killer was sentenced to be detained indefinitely, but was released in 1980 after serving 12 years.
She was given a fresh identity to protect her daughter when she was born four years later, on May 25, 1984 16 years to the day since Martin died.
Sharon said: "That hurt her more than Mary Bell coming out of prison. She said she would always be celebrating while she was mourning the loss of her son."
Still, June kept her grief private.
But a book about Bell's early life, for which the killer was paid by author Gitta Sereny, moved her to speak out. The author, who died last year, interviewed Bell. She paid a fee for her collaboration, which June described as "blood money."
"My mam had been quiet for so long, I think she thought, 'this is the time'," said Sharon. "It gave her some fight because she believed criminals should not profit from their crimes."
A petition was raised and former Home Secretary David Blunkett took up the fight. A groundswell of anger stoked public opinion.
But the campaign to ban prisoners from selling or contributing to memoirs was ultimately fruitless, which angered the family.
Sharon said: "Criminals should not be allowed to make money from their crimes and put the family through all the agony again."
In 2003, the double child killer and her 18-year-old daughter were tracked down by reporters arguing that the fact she contributed to the book compromised her anonymity.
Again, a High Court ruling granted them the right to live anonymously for the rest of their lives.
Meanwhile, June felt compelled to reach out to other parents who had suffered, working with the National Victims' Association (NVA) and Mothers Against Murder And Aggression (MAMAA).
She worked with David Hines, NVA chief executive, whose own daughter had been murdered and Denise Bulger (now Fergus) whose son James, then two, was murdered in Bootle, Merseyside in 1993.
Sharon said: "James Bulger's was the next child-on-child killing and my mam felt it was close to what had happened to her."
Would she have ever forgiven Bell had she lived longer? Sharon said: "It is not that she would ever forgive her she took her son.
"She learned to live with it."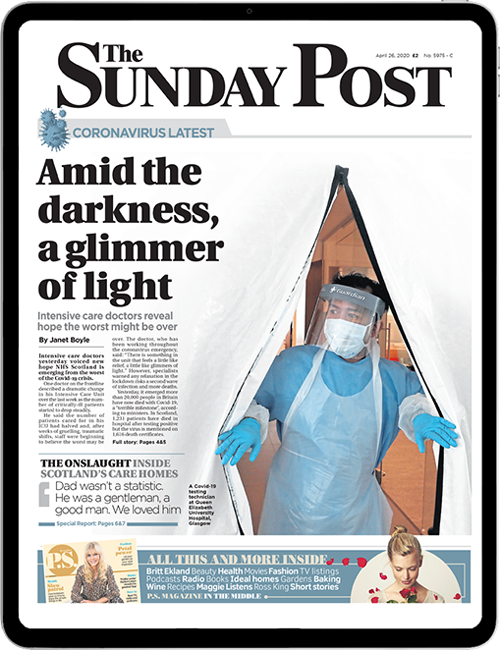 Enjoy the convenience of having The Sunday Post delivered as a digital ePaper straight to your smartphone, tablet or computer.
Subscribe for only £5.49 a month and enjoy all the benefits of the printed paper as a digital replica.
Subscribe