Bereaved families have been granted more time to investigate High Court claims against the Government over the deaths of relatives during the early stages of the Covid-19 pandemic.
Thirty deaths near the start of the outbreak, when patients infected with the virus were transferred from hospitals into care homes, are the focus of legal challenges being brought by the families.
Lawyers previously said the families will argue the state failed to protect people under the Human Rights Act and failed to protect their rights through failures to publish procedures, appropriate guidance, policies and rules to be applied by operators of care homes, healthcare settings and hospitals.
The early stage legal claims, which will seek damages for loss of life, personal injuries, pain and suffering, anxiety, distress, and feelings of injustice, have been issued against the Department of Health and Social Care (DHSC), care homes and hospitals, lawyers said.
At a preliminary hearing in London on Wednesday, a judge approved a timetable allowing families time to set out their cases in greater detail and rejected bids by some care homes to have certain claims thrown out.
Isabel McArdle, representing the families, said it was "sensible" that the 30 claims are managed "as a group" because of "the crossover of issues".
She said "a large amount of work of work has already been done", in some cases over years, and that defendants had been informed of the intention to bring claims.
Robert Dickason, for DHSC, a defendant in all 30 claims, did not oppose the families' bid for more time to develop their cases, nor did lawyers for NHS hospitals trusts and GPs in England.
Master Richard Davison approved a timetable for future court filings, and declined to "strike out" cases brought against some care homes.
He said it was "reasonable and proportionate" for care providers to be joined to the wider case.
Six people whose deaths are to be considered in the legal challenges were couples, including Frederick and Elsie Bethell who died in quick succession just after lockdown was announced in 2020.
Their son Stephen Bethell, 56, from Dulwich, is calling for answers about decisions taken on the medical care for his parents, who had been living in a flat together in a Surrey care home.
Ahead of Wednesday's hearing, he said bereaved families must not be "brushed aside".
A DHSC spokesperson said before the hearing: "Our thoughts are with all those who lost loved ones during the pandemic. Throughout the pandemic, our aim was to protect as many people as possible and we specifically sought to safeguard care home residents.
"We provided billions of pounds to support the sector, including on infection and prevention control, free PPE, testing and priority vaccinations."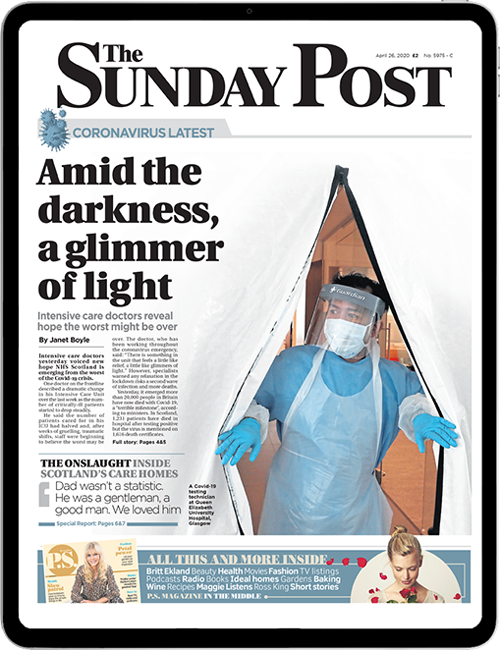 Enjoy the convenience of having The Sunday Post delivered as a digital ePaper straight to your smartphone, tablet or computer.
Subscribe for only £5.49 a month and enjoy all the benefits of the printed paper as a digital replica.
Subscribe