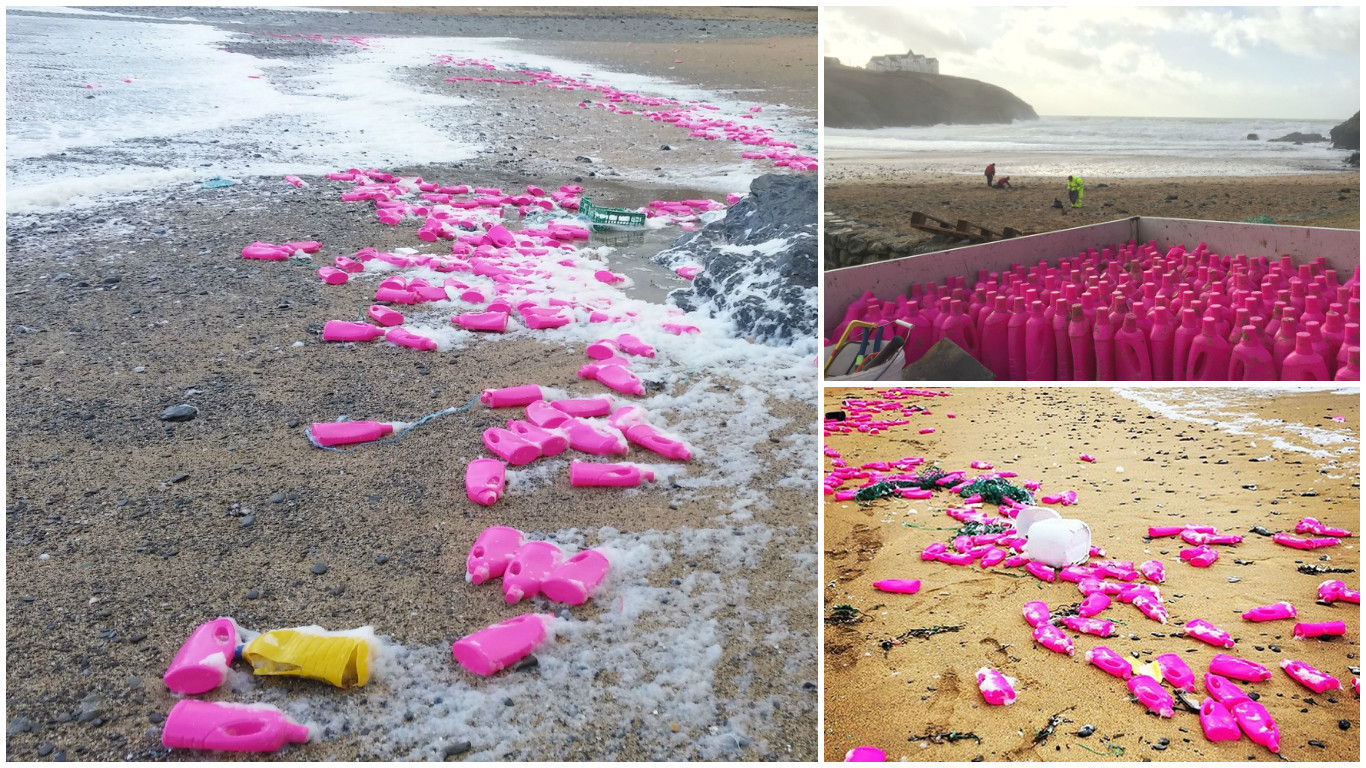 Thousands of bright pink bottles have been spotted on beaches along the Lizard Peninsula, with more expected, the National Trust said.
A clean-up operation has been launched, and people are being warned to keep children and animals away from the bottles, some of which are foaming.
Tracey Williams, from Newquay, visited Church Cove – one of the affected beaches – to help with the clean-up.
She said: "I could see a tide of plastic bottles washing in – a big patch of red or pink in the water, as far as the eye could see.
"As I walked along the cliff I could see ribbons of pink bottles stretching out into the ocean – thousands of them.
"There were so many that at first I thought they were upturned boats but then realised there were 'rafts' of bottles coming in. The crests of the waves were turning pink, there were so many."
Mysterious Pink Bottles (sealed) washed up on Poldhu Cove, Cornwall today! Anyone have any idea where they are from? pic.twitter.com/ozwRcjLLZv

— POLDHU BEACH CAFE (@Poldhu) January 3, 2016
The spill has left thousands of the bottles scattered over Poldhu beach, with a small number surfacing as far north as Newquay.
Ross Hocking, owner of the Poldhu Beach cafe, said up to 3,000 bottles had washed up on the beach since Sunday – with more surfacing every minute.
The 30-year-old said: "I think they will be coming in for months. The way the wind and tide is going, it will be a long time before they stop completely coming in.
"I am pretty sure they have fallen off some container ship – the National Trust are looking into finding out exactly where they are from.
"They are completely unbranded, detergent-like bottles which are pink.
"Every minute more are turning up. It's a bit annoying really, but lots of people have been helping."
"We get rubbish daily – the vast majority of which is marine waste – but in terms of quantity of the same, this is the worst we have had in a while. Because we are on the point of the Lizard we get affected more."
https://www.facebook.com/LegoLostAtSea/photos/a.531636900264075.1073741828.531627403598358/963737353720692/?type=3&theater
Cornwall Council said it would be monitoring beaches in the area with the Maritime and Coastguard Agency and Natural England, and will follow up any further reports.
A spokeswoman said: "Cornwall Council has been made aware of reports of plastic bottles washed up on Poldhu Beach.
"The National Trust, who own the beach, have arranged for the bottles to be cleared away.
"In the meantime the public are advised to keep children and dogs at a safe distance from the bottles should any more be washed up. No attempt should be made to recover the bottles."
Other unusual flotsam that has previously washed up on the beach includes a large number of lighters and millions of Lego pieces from a cargo spill in 1997, Mr Hocking said.
Ms Williams set up the Facebook page Lego Lost At Sea to track where the millions of toy bricks have ended up.
"It still washes up virtually every day, 19 years on," she said.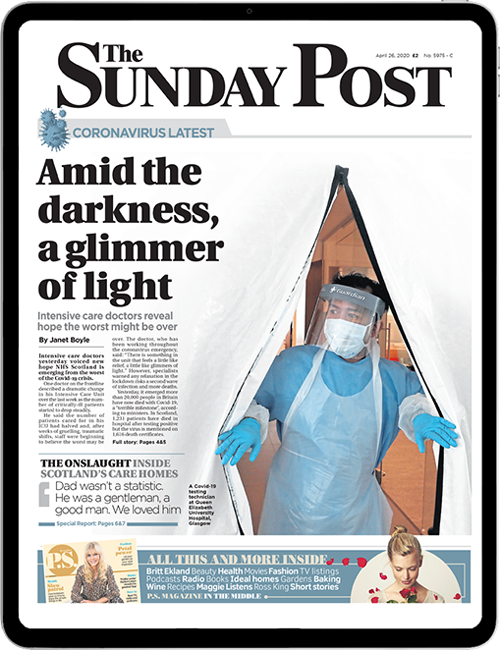 Enjoy the convenience of having The Sunday Post delivered as a digital ePaper straight to your smartphone, tablet or computer.
Subscribe for only £5.49 a month and enjoy all the benefits of the printed paper as a digital replica.
Subscribe