A convicted murderer who tackled the Fishmongers' Hall terror attacker has said being awarded a medal for his bravery is "a profound change in circumstances".
Steven Gallant was one of four men who confronted convicted terrorist Usman Khan until armed police arrived at the scene in November 2019.
Mr Gallant received the Queen's Gallantry Medal alongside Darryn Frost, who also confronted Khan, from the Princess Royal at Windsor Castle on Wednesday.
The decoration is awarded for exemplary acts of bravery.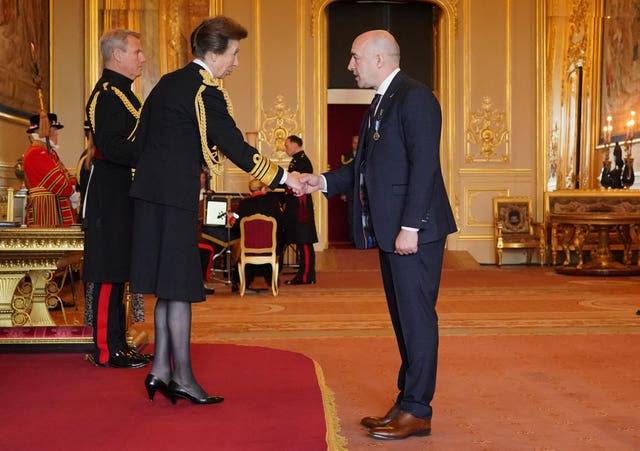 The four men who confronted Khan featured on this year's Civilian Gallantry List, the last to be approved by the late Queen.
Mr Gallant, one of two men convicted of killing Barrie Jackson in Hull in 2005, had been allowed out on licence for the first time when the incident occurred.
After receiving his medal at Windsor Castle Mr Gallant told the PA news agency: "I spent many years in prison. Going from that to something like this is a profound change in circumstances and situation. It's unusual…
"It certainly puts a lid on certain things, but I think journeys continue, there's no end, you never know what's around the corner."
He added: "The medal itself for me, it symbolises more than just what happened on London Bridge. It symbolises more than bravery, it symbolises change.
"It doesn't matter who you are, where you are in life. You can make great mistakes but it's never the end and if you work hard and do the right thing, you can still drag yourself out of that pit and do something useful with your life."
Mr Gallant added that when he was in prison he could not have imagined receiving the medal.
He continued: "It is definitely a fitting response to what happened that day and I'm just glad that we've been recognised, in part not just because of what happened but because of what I represent.
"I was a prisoner at the time so I think it was a brilliant thing to do, for the powers that be to recognise me in that way because of course it can be contentious."
Khan, who had two large knives and a fake suicide belt, fatally stabbed Cambridge graduates Jack Merritt, 25, and Saskia Jones, 23, and injured three other people before running on to London Bridge.
John Crilly and Lukasz Koczocik also stepped in to confront the attacker.
Ex-prisoner Mr Crilly hosed Khan with a fire extinguisher and communications manager Mr Frost jabbed at Khan with a narwhal tusk, sending him off balance.
Mr Gallant then tackled Khan to the ground, where all three restrained him until armed police arrived.
It came after Mr Koczocik used a long ceremonial pike taken from the walls of the Grade II-listed building to disarm Khan.
Mr Koczocik was presented with the Queen's Gallantry Medal by the Princess Royal at Windsor Castle on Tuesday.
He told the PA news agency: "This medal has brought closure, this attack is behind me and yet it's an amazing honour."
Mr Crilly was unable to attend Windsor Castle on Tuesday to receive his medal and his investiture will be rearranged for a later date.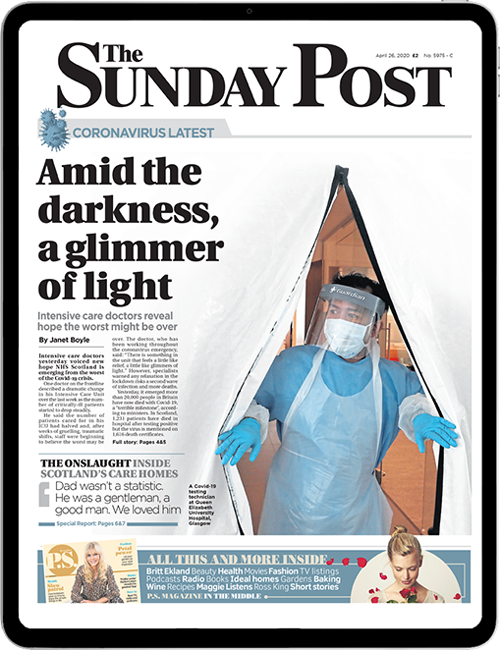 Enjoy the convenience of having The Sunday Post delivered as a digital ePaper straight to your smartphone, tablet or computer.
Subscribe for only £5.49 a month and enjoy all the benefits of the printed paper as a digital replica.
Subscribe