There can be no commemoration of the Good Friday Agreement without properly recognising the role of women, the Irish premier has said.
Speakers at an event honouring women's involvement in Northern Ireland's peace process praised the work of Mo Mowlam, who served as the secretary of state for Northern Ireland at the time that the Good Friday Agreement was signed, and Hillary Clinton, who was present at the talk at Georgetown University in Washington DC.
Irish premier Leo Varadkar said the role of women had been undervalued, and wondered what effect the Women's Coalition would have if it was still a political party.
"The central role of women in the peace process was visible to everyone involved at the time," he told those gathered.
"Women were there at its formal and informal genesis. Women played a leading role at the political top tables in Belfast, London, Dublin and in Washington, and provided voices in civil society which shaped the context in which peace became possible.
He said that women were there to respond "when things fell apart and move forward when others tried to drag us back".
The Taoiseach said: "As Bernadette Devlin McAliskey said, the real problem in our history was not that women were written out of Irish history, it's that they were never written into it in the first place.
"In truth, women from across the political spectrum are able to contribute to everything that happened, except it seems, the photographs at the end.
"And I believe, therefore, we can have no meaningful commemoration of the Good Friday Agreement unless the role of women is properly recognised and applauded."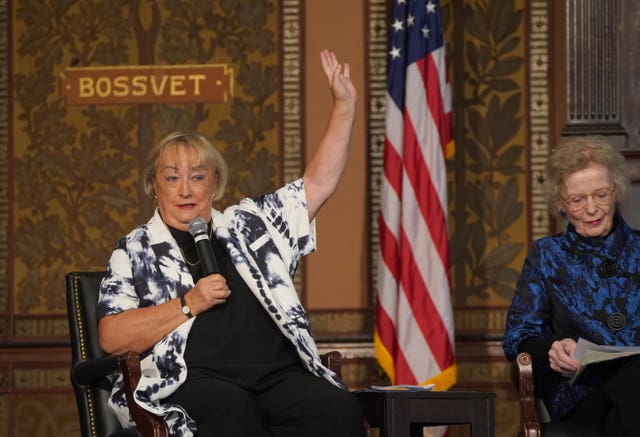 Monica McWilliams, who also spoke at the event, praised Mrs Clinton for her work in Northern Ireland, saying "we were truly blessed to have women on this side of the Atlantic to help us, and good men, too".
"Today is very emotional for me in many ways, because we would have been somewhere down there in the back looking on, never mind not even being in the picture."
She said that there was "unfinished business" as part of the Good Friday Agreement, including integrated education and the participation of women in politics.
Ms McWilliams added: "We are in the cusp of a new era. And we're crafting tools that we could never have dreamed of for our children. There are people alive today that would not have been alive had we not made that Good Friday Agreement."
Former president of Ireland Mary Robinson, Sinn Fein's vice president Michelle O'Neill and former Irish minister of state Liz O'Donnell also spoke on the panel with Ms McWilliams.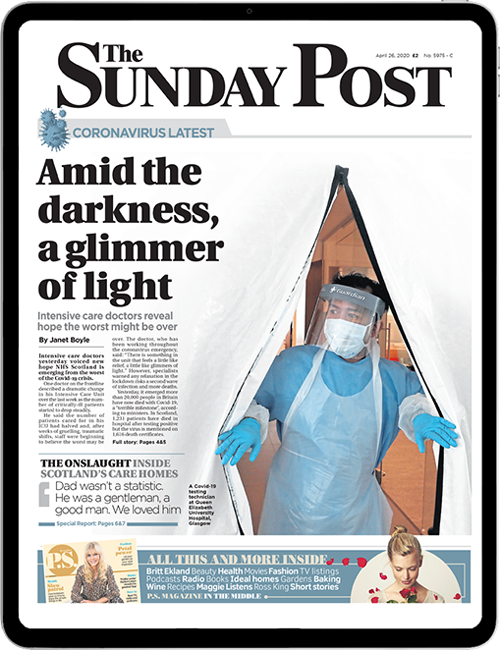 Enjoy the convenience of having The Sunday Post delivered as a digital ePaper straight to your smartphone, tablet or computer.
Subscribe for only £5.49 a month and enjoy all the benefits of the printed paper as a digital replica.
Subscribe