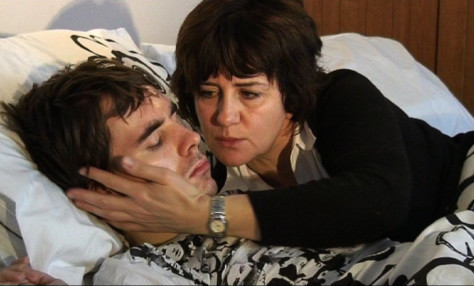 Families demand answers over mad cow disease 'cover up'.
A grieving father is fighting for a criminal investigation into how his only son died of mad cow disease which he believes was caused by infected baby food.
Engineer Grant Goodwin died in agony after succumbing to the human form of BSE, known as variant Creutzfeldt-Jakob disease (vCJD).
Grant, from Hamilton, became the world's first victim of a vCJD strain after being diagnosed in September, 2008.
He died four months later, aged 30, after being nursed by loving parents Tommy and Margaret.
Now Tommy Goodwin is calling for a criminal investigation into the scandal.
Mr Goodwin told The Sunday Post: "I want information about what killed my son.
"Nearly two hundred people died and there are going to be more but nobody has ever been held to account."
Three years before his death, Grant was working for an engineering firm in the Channel Islands. But he became withdrawn and developed an uncontrollable jerking in his legs.
Worried Margaret, now 52, flew to see him and brought him home for treatment.
Initially, doctors believed he was displaying signs of dementia.
However, specialists at Glasgow's Southern General Hospital revealed Grant had the human form of mad cow disease, caused by abnormal proteins called prions.
They cannot be killed and the damage they cause to nerve cells is incurable.
"They told us he had six months to live," said Mr Goodwin, 53. "To be hit with that was devastating.
"We brought him home to care for him but he deteriorated rapidly. Within three months, Grant couldn't walk or talk."
He died in St Andrew's Hospice, Airdrie.
At first, the family were told Grant had eaten a piece of raw meat. But during a visit to vCJD expert Professor John Collinge they were informed Grant had picked it up in early life and "not to look much further than baby food," said Mr Goodwin.
Grant doesn't even appear among the official number of 176 vCJD victims because experts insisted the disease did not affect his particular gene type.
Mr Goodwin said that for the government to admit vCJD could jump gene types would mean accepting a new strain existed with a much longer incubation period spanning decades.
Experts now believe that as many as one in 2,000 people of all gene types carry the prions which cause the disease. They may go on to develop vCJD or pass it on through donations and transplants.
Mr Goodwin, a taxi driver, believes this was known as far back as 1988. He said his family were told to keep secret the fact that Grant had vCJD to prevent a public outcry.
"Grant was my only son. Now he is not even among the statistics," Mr Goodwin added.
"I want an investigation into what killed my son and for people to admit they made mistakes which caused deaths."
South of the border, government officials urged John Middleton not to go public after his teenage son Matthew became the 17th vCJD victim. He contracted it from infected beef.
The 6ft 8in "gentle giant" lost the power of speech and couldn't walk once the disease kicked in. In the months before his death, aged 19 in 1997, Mr Middleton was repeatedly warned not to speak to the press.
On no account was he to say Matthew had vCJD or that he had been a blood donor, he claimed.
Mr Middleton, from Doncaster, said: "It was a big cover up. They knew if people like us spoke out it would destroy the beef industry."
The grieving families' stories appear in a new book, Christine Lord's Who Killed My Son? which was launched on Thursday.
The freelance journalist watched powerless as her 24-year-old son Andrew died in agony from vCJD.
She has honoured his dying wish to find out what killed him, carrying out a five-year investigation into the disease.
Christine found documents and memos dating from 1986 showing BSE could pass from cattle to humans through infected meat and that, if it did, it would kill.
It was only a decade later that the government finally confirmed the risk to humans.
Christine, from Portsmouth, said: ""The government knew the lethal consequences but they knew it would take many years before people started to die.
"They took a huge risk with my son's life and the lives of others."
Who Killed My Son? is available on Amazon for £7.99 or a £2.05 download.
The BSE outbreak was caused by contaminated feed and spread across the country, eventually forcing the cull of 4.4 million cattle.
Ministers insisted there was no threat to people despite experts secretly warning it could spread to humans.
Agriculture Minister John Gummer even appeared on TV in 1990 feeding a burger to his daughter.
The government confirmed the risk to humans in 1996 after patients began dying and took action to remove infected cattle from the food chain.
However, studies by the Health Protection Agency in 2011 found more than 60,000 people in the UK may be carrying vCJD.
In December 2012, medical journal The Lancet reported one in 2,0000 people of all gene types may carry the prions which cause the disease.
They could develop the disease or pass it on through donations and transplants.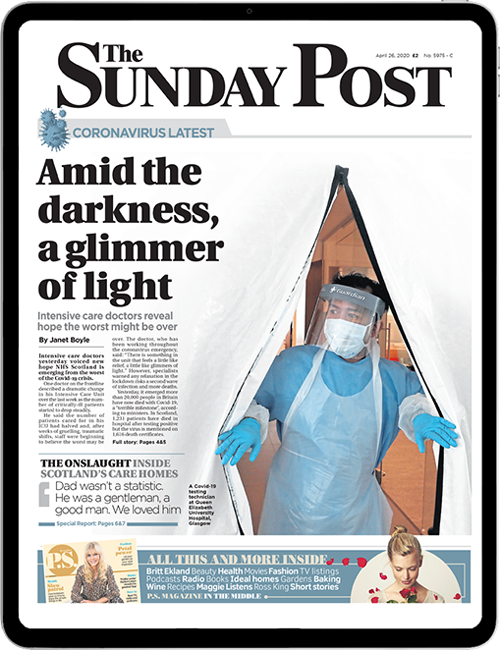 Enjoy the convenience of having The Sunday Post delivered as a digital ePaper straight to your smartphone, tablet or computer.
Subscribe for only £5.49 a month and enjoy all the benefits of the printed paper as a digital replica.
Subscribe