The King and Queen got a taste of French wine country as they toured a vineyard on the final day of their state visit.
Charles and Camilla sampled a bottle of red wine from the year of their wedding at the Chateau Smith Haut Lafitte organic vineyard outside Bordeaux in south-west France.
The King said the 2005 red, which he sipped, having already had a few tipples around the city earlier on Friday, was "very good".
He and Camilla were given a tour of the vineyard, where they walked past hundreds of barrels of red wine in the cellars.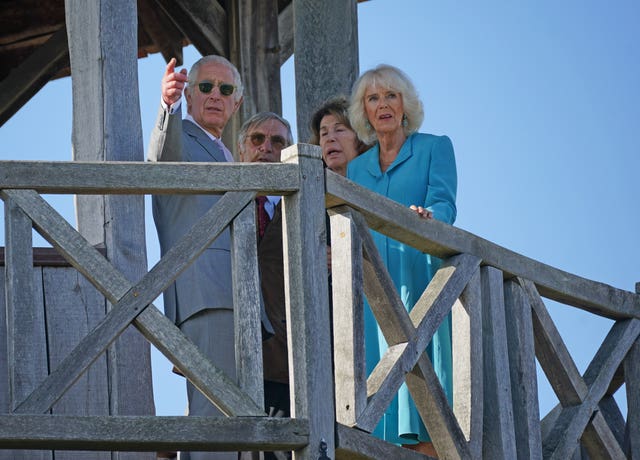 The King remarked: "This is lovely stuff."
Florence Cathiard, who owns the vineyard with her husband Daniel, produced the 2005 vintage from the private cellars at her house on the estate and declined to put a price on it.
She said: "It's one of our best vintages. It's perfect and it happened to be the year of their wedding."
Charles and Camilla were given a case of two bottles of 2022 cuvee royale red to take with them.
The couple visited the vineyard to showcase its environmental approach to winemaking.
It is fully organic, produces solar energy, develops carbon capture and markets itself as an environmentally sustainable business.
The visit came after they had boarded a tram to a festival, part of the UK Government's Great campaign to promote British trade, in the city centre.
The King visited a stall run by the Gilbert rugby company, where he successfully threw a ball through a hole as part of a challenge.
He was persuaded to try some Cotswolds' whisky, which head of sales Hughes Roberts-Baby said was made with barley from Highgrove, Charles and Camilla's home in Gloucestershire.
Mr Roberts-Baby said: "He loved it."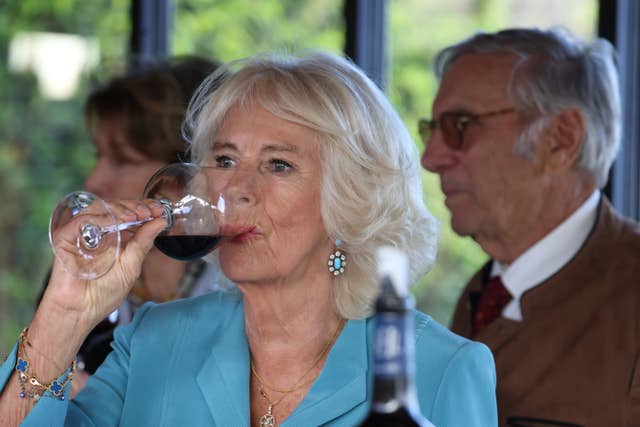 The King spotted another whisky bottle, remarking: "I know Old Pulteney – that's very good."
A few minutes later he also tried a glass of St Ferdinand Source Lussac-Saint Emilion.
Charles left with some cheese, which was wrapped up for him.
He was serenaded with a hymn by members of the Fiji rugby team, who were at the event having taken part in the World Cup being held in France.
The couple also attended a drinks reception on board a Royal Navy frigate, where they watched a flypast.
They had also spent two days in Paris, where Charles became the first British monarch to speak in the French senate chamber.
The King and Queen joined the French President Emmanuel Macron and his wife Brigitte at a number of engagements, including a game of table tennis between Camilla and Mrs Macron, and a star-studded state banquet.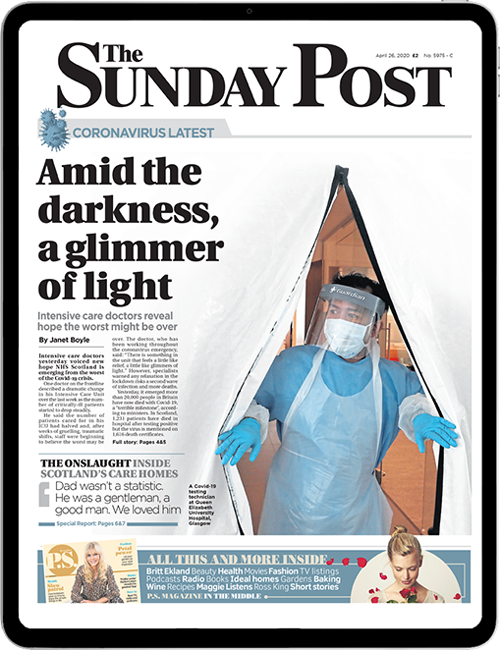 Enjoy the convenience of having The Sunday Post delivered as a digital ePaper straight to your smartphone, tablet or computer.
Subscribe for only £5.49 a month and enjoy all the benefits of the printed paper as a digital replica.
Subscribe