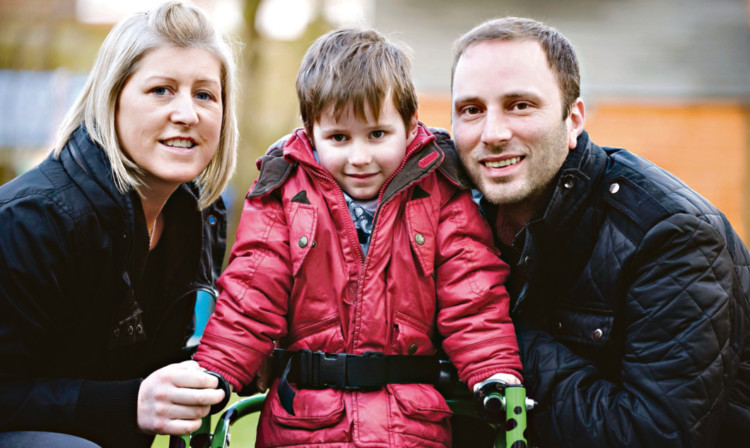 'This operation could give Joe a chance of a normal life'
Parents of cerebral palsy sufferers have blasted the NHS for refusing to pay for life-changing surgery for their children.
In the past, youngsters with the condition had faced a postcode lottery getting a procedure called selective dorsal rhizotomy in which problem spinal nerves are destroyed on the NHS.
But it's claimed funding for the operation has dried up completely. That's despite the National Institute of Clinical Excellence stating the operation can dramatically improve quality of life.
It means families face having to cough up £40,000 to pay for surgery privately.
Mike and Sue Knowles, of Blackpool, are one of many couples battling to raise money to pay for their child to have the operation.
The couple's four-year-old son Joe has learnt to stand with a walking frame. But without surgery his parents fear he will never be able to walk unaided or ride a bike.
Mike, 37, said: "This surgery would give Joe a chance at having a normal life. It would be life-changing. But we've been told the NHS isn't funding it.
"Having worked hard all of our working lives, for a lot of that time having two jobs and paying everything that was asked into the tax and national insurance systems, it has come as a kick in the teeth.
"The bottom line is our innocent four-year-old is being denied an operation to help him walk."
The couple are now lodging an appeal with the NHS in the hope of getting the decision overturned.
One in every 400 children in the UK has cerebral palsy, which can be caused by damage to the brain. It's estimated around a third of those could lead a normal life if they undergo the SDR procedure.
Jo Davis's daughter Holly, 8, was diagnosed with cerebral palsy as a toddler and underwent surgery in the US three years ago. Jo is now part of a campaign group, Support4SDR, currently lobbying MPs to get SDR available free on the NHS in England.
She said: "We were making headway with getting primary care trusts to look into funding the op, and some had started to do it. But now it is not offered on the NHS anywhere.
"If a child needs something done to help their health, it should be done on the NHS. It's amazing the difference it can make, but also the money it saves the NHS in the long run."
SDR, which has been performed for 25 years in the USA, has been carried out in the UK since 2010 by surgeons in Leeds, Liverpool, London, Bristol and Nottingham. The procedure involves isolating the nerves and destroying them.
A spokesman for NHS England Lancashire said: "We sympathise with the family in this case. However SDR is not routinely funded by the NHS as the evidence base does not yet demonstrate sufficient clinical and cost effectiveness."
He added that it had been identified as showing significant "promise" as a potential treatment option for the future.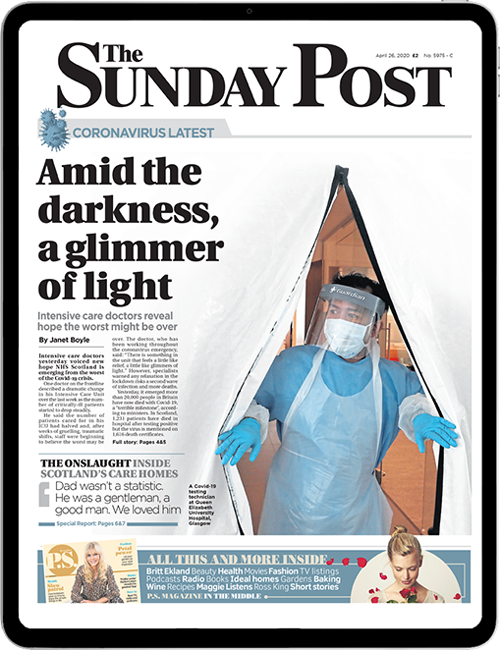 Enjoy the convenience of having The Sunday Post delivered as a digital ePaper straight to your smartphone, tablet or computer.
Subscribe for only £5.49 a month and enjoy all the benefits of the printed paper as a digital replica.
Subscribe