Cate Blanchett was among the stars wearing a blue ribbon made by refugees to the 2023 Oscars.
Blanchett – who is nominated for the best actress award for her role in psychological drama Tar – was invited by the United Nations refugee agency, the UNHCR, to wear the #WithRefugees ribbon as an "emblem of compassion and solidarity for those who have been forced to flee their homes because of war, conflict and persecution".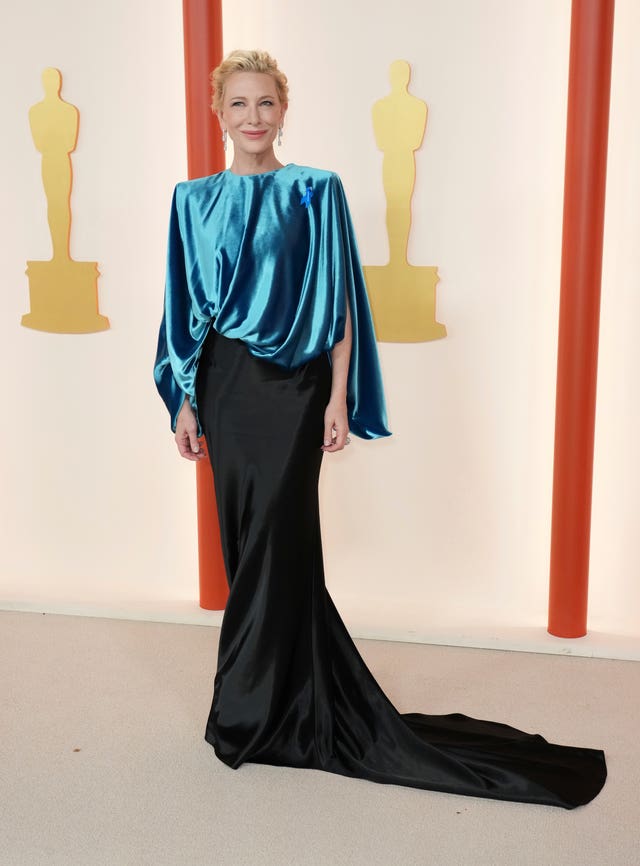 She was joined by stars including Bill Nighy, who is nominated for his first Oscar for his performance in Living, Edward Berger, director of All Quiet On The Western Front, and Filipino actress Dolly De Leon, who starred in 2022 film Triangle Of Sadness.
The ribbons were made by refugees at the company Knotty Tie, which helps refugees resettle in Denver, Colorado.
Jeremy Priest, co-founder of Knotty Tie, said: "For refugees to overcome so many barriers; linguistic, cultural, academic credentials not transferring, the litany of things, for us we see it as if you have skills that we can engage right now on your area of expertise, you are going to feel valued, and we are going to benefit from providing dignified employment."
Blanchett is a goodwill ambassador for the UNHCR. "What I love about film is the way it draws us into compelling human themes to uncover the connective tissue that binds us all.
"Whenever I have met refugees, in places such as Lebanon, Jordan or Bangladesh, in the UK, or back home in Australia, what has struck me has not been their 'otherness' but how many things we share in common," she said.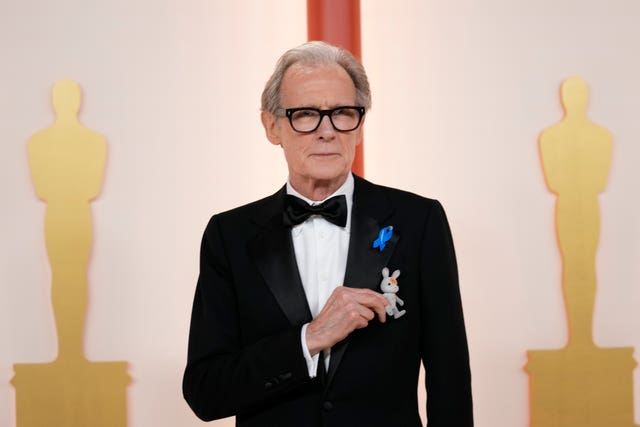 Nighy said he wore the ribbon at the request of Blanchett.
Asked by Sky News about the Oscars reportedly wanting to avoid politics this year, Nighy said: "120 million people being displaced and children being in terrible distress, I don't think that is politics. And that is what this commemorates. It is a UN initiative."
It comes after the recent earthquakes that hit Turkey and Syria killed an estimated 44,000 while countless have been displaced.
The UNHCR said that there are more than 103 million forcibly displaced people around the world.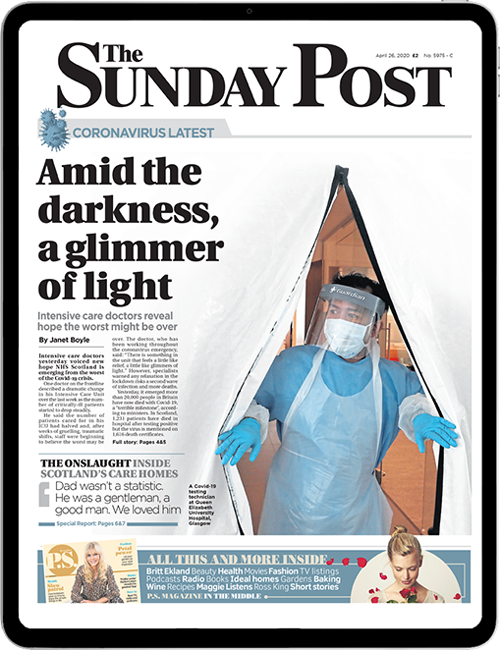 Enjoy the convenience of having The Sunday Post delivered as a digital ePaper straight to your smartphone, tablet or computer.
Subscribe for only £5.49 a month and enjoy all the benefits of the printed paper as a digital replica.
Subscribe