Sewage pollution campaigners will be taking to a beach to protest against hundreds of hours of sewage being pumped out into the sea by Southern Water.
SOS Whitstable is vying to draw attention to the pollution levels in the seaside town on Saturday, which suffered more sewage releases than any other location in Kent in 2022, organisers say.
From data analysed from Southern Water's water quality reporting website, Beachbuoy, campaigners found the water company released 648 hours of sewage, across 208 occasions, into the sea at Whitstable in 2022.
As of September 10, 2023, the group also discovered 591 hours of sewage washed up in the sea over 160 separate times.
SOS Whitstable member Ed Acteson said: "Sewage pollution continues to be a scourge in our town and Southern Water should be ashamed of themselves for continuing to put the environment, public health and local businesses at risk in this way."
"We do not believe that Southern Water are going far enough or fast enough in their efforts to end sewage pollution in Whitstable and restore the reputation of our town, which suffered more sewage releases than any other bathing location in Kent in 2022."
He added: "Despite regular promises of action by Southern Water, industry regulators and the Government, we do not feel that sufficient progress is being made on this issue and, as such, are compelled to protest again in Whitstable."
At this year's protest in Tankerton, campaigners will be joined by guest speakers and supporters including singer Feargal Sharkey, comedian Paul Whitehouse, boxer Barry McGuigan alongside environmental and public ownership activists.
Last year, a protest hosted by SOS Whitstable on Whitstable beach attracted more than 2,000 demonstrators.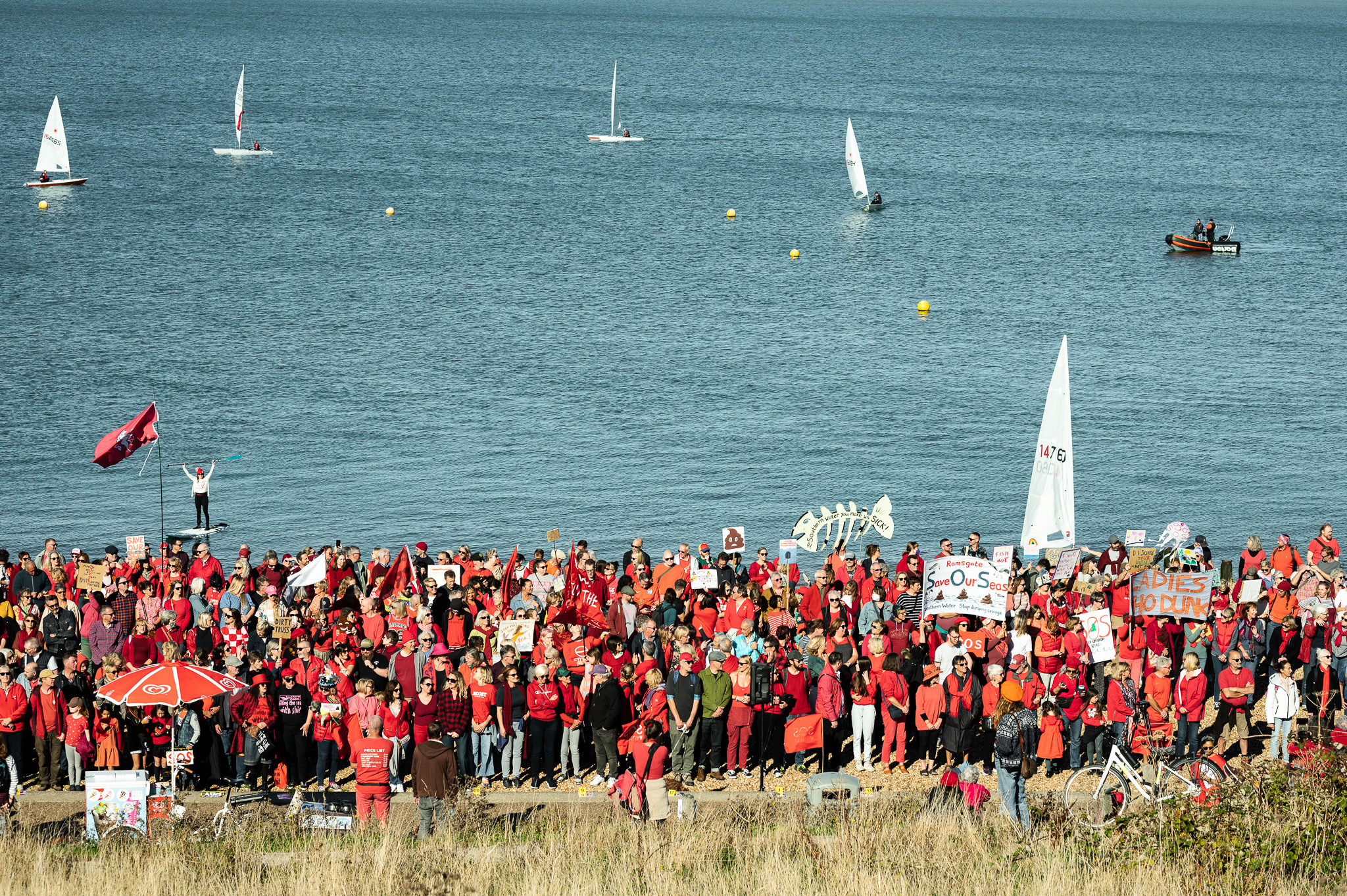 Saturday's action is also hoped by campaigners to highlight the impact the sewage spills are having on the local community.
Mr Acteson said: "Our town suffered the most storm overflow releases in Kent in 2022 and, with three months of the year left, have already nearly surpassed last year's total number of hours of sewage released.
"The negative impact of this is felt by the environment, public health and local businesses, who continue to suffer under the weight of the reputational damage inflicted on Whitstable."
The group wants to see tougher punishments for offending water companies, and for sustained investments on infrastructure to be paid for by company shareholders.
Whitstable is one of Southern Water's six project areas to look at solutions of storm overflows, with a number of interventions underway aiming to cut them by 20 per cent by 2025.
Storm overflows are designed to be used to release excess water through outputs to rivers and seas when heavy rain puts pressure on sewer networks which could lead to flooding.
Southern Water's head of clean rivers and seas task force, Dr Nick Mills, said Whitstable was at the "forefront" of work being done to cut the use of storm overflow for example through installing sustainable drainage schemes like tree pits and rain gardens and a £25 million upgrade to Swalecliffe Wastewater Treatment Works.
Dr Mills said: "We understand the concerns being raised in Whitstable about water quality, and share our communities' passion for protecting and enhancing the health of our rivers and seas.
"This is why we're investing significant money and resources, optimising our assets and using innovative technology and natural solutions to divert or slow the flow of water entering our sewers – and significantly reduce the use of storm overflows."
It is understood one of the reasons for more sewage releases this year is due to the wetter weather compared to last year.
Dr Mills added: "We are working closely with several partners across a range of sectors, all of which have a role in improving the management of water and water quality, to tackle this issue head on. Only through collaboration will we achieve the results we all want."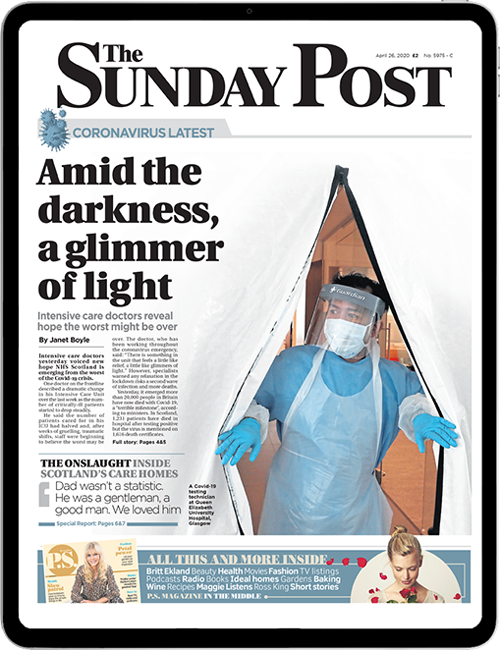 Enjoy the convenience of having The Sunday Post delivered as a digital ePaper straight to your smartphone, tablet or computer.
Subscribe for only £5.49 a month and enjoy all the benefits of the printed paper as a digital replica.
Subscribe