Is this the end for bowls clubs?
Bowling clubs are closing at a rate of one a month leaving the future of the popular pastime in peril.
In some cases it's because committee chiefs have struggled to maintain membership numbers.
But in others the closures are down to members voting to sell off grounds to developers in exchange for huge cash windfalls.
Dozens of prestigious greens, including one previously considered Edinburgh's best, have been sold to house builders clamouring for town centre land.
In total, 50 bowling clubs have closed since 2010, and there were 13,000 fewer registered players last year when compared to five years earlier.
There are worries the financial appeal of selling-up could lead to more closures.
The trend comes despite the success of bowlers such Alex "Tattie" Marshall, 47, and Margaret Letham at the Glasgow Commonwealth Games.
Margaret, 58, is "deeply worried" about the decline, especially given the proven health benefits bowling provides.
She said: "To know that clubs are closing at this rate, especially after the success of our men and women in the summer, is hugely disappointing."
With the majority of bowling greens at the heart of communities, the land has obvious appeal to developers.
And with many bowlers holding shares in their greens, the decision whether to sell or not is often in their hands.
Most clubs require 100 members to run at a level considered financially viable. But, as numbers fall, clubs are selling-up, landing members jackpot cash windfalls.
St Andrew's Steelworks Bowling Green in Edinburgh had just 59 members when it was bought by developers in 2005.
The green was reputed to have one of the best playing surfaces in the capital, and it proved its worth to members, netting them £13,000 each when it was sold.
Many clubs are following its fate, with both indoor and outdoor centres being hit by the trend.
Last year the Aberdeen Royal Infirmary Bowling Club closed its doors, to allow NHS chiefs to develop the site.
Whitecraigs Bowling Club in Glasgow is about to shut its gates, with its members eligible for a share of the proceeds of any sale. And just two weeks ago, Govan Bowling Club in Glasgow closed after decades of use.
The depressing picture in Scotland is mirrored south of the Border. Membership numbers have fallen in England from 132,046 in 2008 to 116,863 in 2013.
Bowls Scotland is adamant things can be turned around. They said their annual percentage decrease in members was at its lowest since 2010.
"This demonstrates a stabilisation of numbers providing a platform upon which to build. Regrettably, a small handful of clubs have closed each year due to a variety of factors and we know of two clubs currently facing closure."
Studies have shown lawn bowling improves fitness and mental health.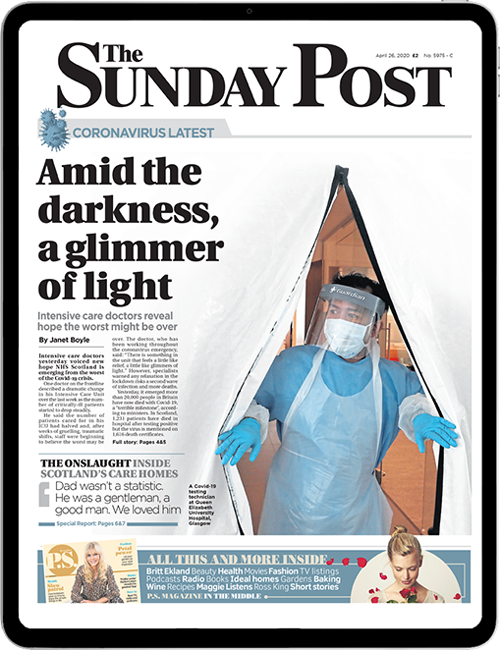 Enjoy the convenience of having The Sunday Post delivered as a digital ePaper straight to your smartphone, tablet or computer.
Subscribe for only £5.49 a month and enjoy all the benefits of the printed paper as a digital replica.
Subscribe