An often forgotten corner of Belfast city centre is due to be transformed with the opening of the new Grand Central Station.
The £200 million transport hub, set to be the largest on the island of Ireland and one of the biggest in the UK, is to open at the end of 2024.
The bulk of the site at Weavers Cross, in the area behind the Europa Hotel, was previously dominated by warehouses for freight.
The transformation is now well under way, with the main building, train platforms and bus stands constructed and the first sections of track laid.
The full site will include 1.3 million square feet of office, residential, student housing, retail and leisure space, as well as Saltwater Square, a new public realm space for outdoor performances and community events.
The project started in 2020, with construction due to be completed by the final quarter of 2024, and the full project completed by 2025.
It will replace the current bus and rail facilities at nearby Europa Bus Centre and Great Victoria Street train station, and will also become the new home for the cross-border Enterprise train service.
With eight railway platforms and 26 bus stands, as well as facilities for bicycles and taxis, it is expected to cater for around 20 million passenger journeys a year.
Public transport operator Translink's chief executive Chris Conway said the new station will be around 10 times the size of the current Europa Bus Centre and Great Victoria Street train station.
"It will be a major transformation for public transport, allowing 20 million passenger journeys a year to come through this station," he said.
"That will allow a major investment in public transport right across Northern Ireland, and allow us to achieve a greater mode shift from the private car to public transport, address climate change, address air quality and get more people using public transport in a modern way in a modern city."
In terms of the Belfast to Dublin Enterprise railway service, Mr Conway said they are working with Irish Rail with a view to introducing an hourly service in the future.
He said they have put a bid in for a new rail fleet for the cross-border service, aimed to come on stream for 2028.
"That will be a forerunner for work that will come behind that on the All-Island Strategic Rail Review. Whenever the Northern Ireland executive gets up and running, we hope that will become policy and we can start planning some of those projects," he said.
Mr Conway said the station is a major opportunity to regenerate this area of Belfast.
"All of the entrances to the station, coming up Glengall Street, the Grosvenor Road, Hope Street, will all get public realm works so people coming to the station and visitors will see a nice entrance to the station," he said.
"As well as that, we will open up development sites. We have 1.3 million square feet of mixed-use development space, and that will be for residential, office space and science park-type work.
"This will be a major opportunity to regenerate this part of Belfast.
"This location sits between two quite deprived areas on either side, the Lower Falls and Sandy Row, and this will really help to regenerate those areas as well."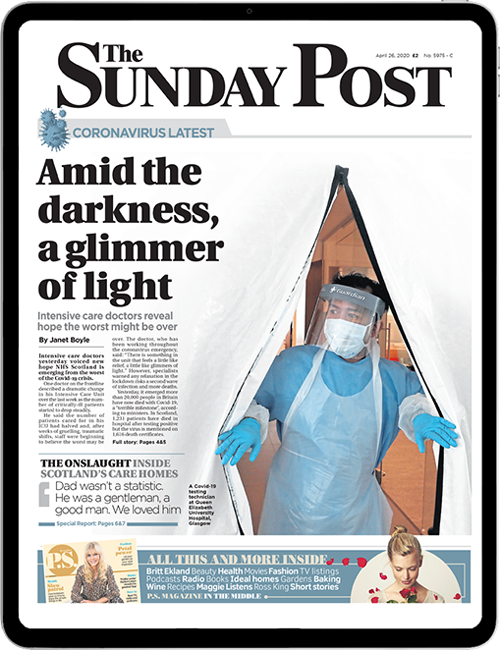 Enjoy the convenience of having The Sunday Post delivered as a digital ePaper straight to your smartphone, tablet or computer.
Subscribe for only £5.49 a month and enjoy all the benefits of the printed paper as a digital replica.
Subscribe