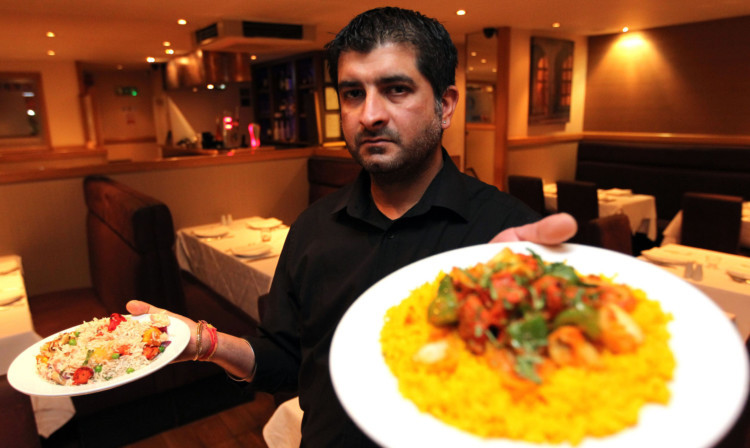 Takeaway meals are set to rocket in price as ingredient costs soar.
People looking to enjoy Indian or Chinese meals face paying more this year as costs of meat, rice, oil and spices continue to rise.
Flooding in India, Pakistan and the Philippines has devastated rice crops, leading to a huge fall in production. As a result, the cost of some crops, such as basmati rice, is expected to soar by up to 30%.
Restaurant owners are also dealing with rising prices for other essential ingredients and have said they will be forced to pass the cost on to customers.
The Guild of Bangladeshi Restaurateurs expect prices to go up by as much as 10% this year. That could take the cost of Britain's most popular dish, chicken jalfrezi with plain rice, to more than £11 in some places.
The cost of a portion of fried rice alone from some Chinese restaurants could rise by around 80p.
The additional costs will make takeaways even more of a luxury for struggling families.
Enam Ali, chairman of the Guild of Bangladeshi Restaurateurs, said: "A lot of restaurants will have to put their prices up or risk going out of business. Spices, meat, vegetables and rice have all risen in price.
"Restaurants are also struggling to recruit chefs meaning those working in the industry can ask for higher salaries. That adds to costs. I imagine prices for customers will go up by at least 5-10% this year."
Mohammed Hussain, from Alfa Wholesale in Glasgow, said: "The biggest price increases have been in rice, oil, meat and spices.
"Chinese and Indian restaurants use a lot of the same ingredients so they'll both be affected."
Bobby Purewal, of The Turban Tandoori in Giffnock, near Glasgow, said: "The price of rice has been increasing steadily for quite a long time, for a number of reasons.
"I'm trying to delay increasing the menu prices because I don't want to upset our loyal customers.
"However, I know that at some stage this year we will have to bow to the inevitable and hike our prices. I'm extremely reluctant to do so, but I'll have no alternative."
Rabinder Singh, owner of The Taj restaurant in Prestwick, said: "Lamb was £4.60 per kilo two years ago but now it's £9.20. This is the worst it's ever been. I can see a lot of small businesses closing."
Christina Chung, manager of the Amber Regent Chinese Restaurant, said: "There has been a definite rise in the cost of ingredients recently, especially rice. We may have to put our prices up at some point this year."
Yin Fei, owner of the award-winning Chop Chop Chinese Restaurants in Edinburgh, agreed.
He said: "Some rises have been drastic. A 10 kilo sack of peanuts cost £40 last year but now we are paying about £80. We offer a discounted rate to members of our restaurant club. However, we've had to reduce the discount to cover our costs."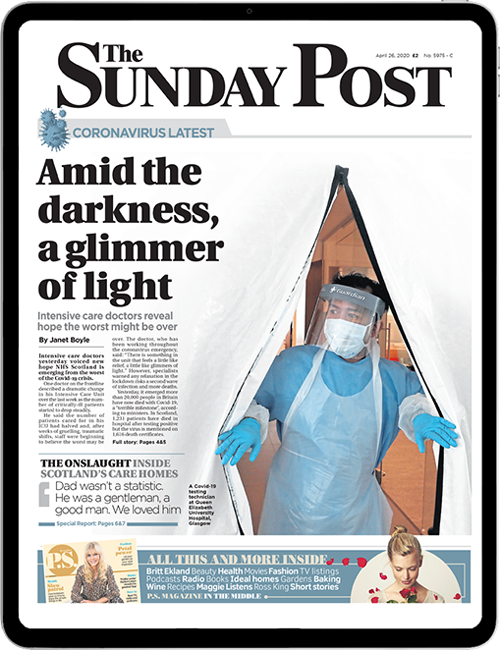 Enjoy the convenience of having The Sunday Post delivered as a digital ePaper straight to your smartphone, tablet or computer.
Subscribe for only £5.49 a month and enjoy all the benefits of the printed paper as a digital replica.
Subscribe