Children's author Dame Jacqueline Wilson has said she is "very against meddling with adult classics" but editing children's books is sometimes justified because young people "still haven't got the power to sort things out and have a sense of history".
The editing of stories by authors such as Enid Blyton and Roald Dahl has been the subject of debate lately.
Classic books from much-loved but controversial writers have been rewritten to cater for the sensitivities of modern audiences.
The Roald Dahl Story Company and Puffin Books carried out a review of Dahl's classics which led to the removal or rewriting of content deemed offensive – including references to weight, mental health, violence, gender and race.
Blyton, the author of beloved book series including The Famous Five, Noddy and Malory Towers, has been criticised for racism and xenophobia in her books and her novels have been the subject to "sensitive text revisions".
Discussing the merits of making these changes, Tracy Beaker author Dame Jacqueline told ITV's Good Morning Britain: "I'm a kind of middle of the road person, I think it depends how it's done.
"There are some things I think that would make us a bit worried if we returned to our old children's favourites and read them with fresh eyes. We might be a little surprised.
"I think with children, they often absorb texts. They still haven't got the power to sort things out and have a sense of history.
"However, I'm very against meddling with adult classics.
"I was just thinking about Jane Eyre the other day. I mean with the mad woman in the attic and the way she's depicted, you'd never find that sort of treatment of people with serious mental health problems.
"And yet, I would be absolutely the forefront of people saying: 'No, leave it alone. It's my favourite book.'"
Dame Jacqueline also criticised cancel culture, saying conversations to solve differences would be more constructive.
She said: "I'm of the old school, I think: why can't everybody just talk things over? Discuss things. You don't have to agree with someone.
"But I think it's more helpful to actually get to the bottom of what's making people so angry.
"But whether I'd feel that in the midst of a baying crowd or not, I don't know.
"I mean, life's changed so much. And I think it's good that people can make it clear what they feel, but I do think, a little bit of discussion (is necessary).
"There's been a call recently for children to develop their oracy, to become more articulate, to be able to assemble their ideas, and I think that would be a good idea."
Former Children's Laureate Dame Jacqueline has sold more than 40 million books.
Last year she published The Magic Faraway Tree: A New Adventure, a re-imagining of Blyton's story about three children who discover enchanted lands at the top of an enormous tree.
Her latest book is The Best Sleepover in the World, a sequel to her 2001 bestseller Sleepovers.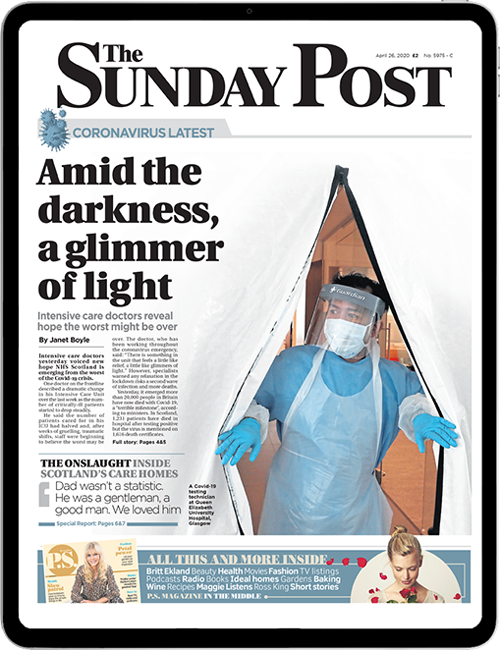 Enjoy the convenience of having The Sunday Post delivered as a digital ePaper straight to your smartphone, tablet or computer.
Subscribe for only £5.49 a month and enjoy all the benefits of the printed paper as a digital replica.
Subscribe