Drugs giant AstraZeneca has agreed to settle a raft of legal claims over its heartburn treatments for 425 million US dollars (£352 million).
The FTSE 100 listed firm said the agreements will resolve the claims relating to its Nexium and Prilosec drugs that were still pending in the District Court of New Jersey and the Superior Courts in Delaware and New Jersey.
But Astra said it "continues to believe these claims are without merit and admits no wrongdoing in the settlement agreement".
"These settlements avoid continued costly litigation and allow the company to move forward with its purpose of delivering life changing medicines to millions of patients around the world," it added.
It is still facing a trial for one remaining case in the US District Court for the Middle District of Louisiana, which is scheduled for April 15 next year.
Nexium and Prilosec are among a group of drugs known as proton pump inhibitors, which work by binding to and inhibiting the acid pumps of a particular type of cells in the lining of the stomach wall to stop the production of acid.
But these proton pump inhibitors have also been linked to kidney failure, liver damage and bone problems.
The legal claims in the US have alleged that these potential side effects were known to the drug companies that manufactured them.
FTSE 100 rival GSK has also faced legal woes over its discontinued heartburn drug Zantac, which was alleged to be linked to cancer.
GSK said in June that it had settled a lawsuit relating to Zantac – known chemically as ranitidine – and that an upcoming legal trial was cancelled, although it stressed that it did not admit liability.
The drug was owned by GSK but distribution was halted and it was recalled in 2019 after regulators raised concerns that the product contained potential cancer-causing impurities.
GSK said the claims were "meritless" and that scientific evidence from 11 studies showed there was no cancer risk in the drug, nevertheless it has faced a series of lawsuits.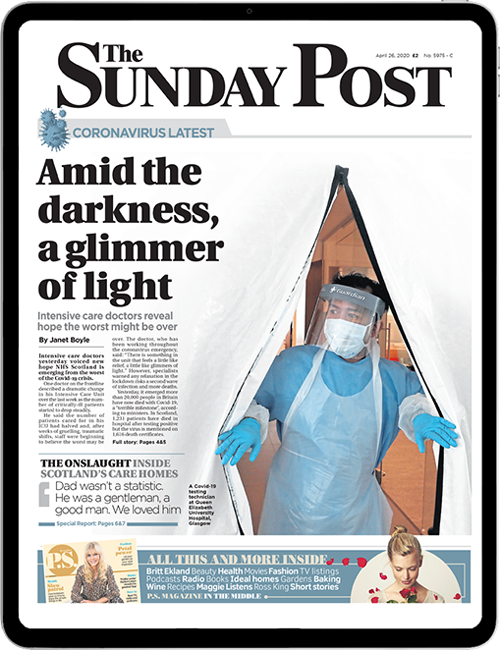 Enjoy the convenience of having The Sunday Post delivered as a digital ePaper straight to your smartphone, tablet or computer.
Subscribe for only £5.49 a month and enjoy all the benefits of the printed paper as a digital replica.
Subscribe