The number of appointments and procedures cancelled due to NHS strikes has passed the "grim" one million milestone, with health leaders now warning winter could be "really tough".
The latest figures released by NHS England follow four days of industrial action, including the first co-ordinated walkout by medics in history.
Consultants walked out for 48 hours on September 19 and were joined by junior colleagues on September 20. The junior doctors strike then continued until 7am on September 23.
Some 129,913 inpatient and outpatient hospital appointments in England had to be rescheduled during the four-day period.
There were also 3,581 further cancellations in mental health, learning disability and community settings, though this is likely to include a small amount of double-counting, according to NHS England.
The number of inpatient and outpatient appointments cancelled in England since the current spell of industrial action began in the NHS in December 2022 now stands at 1.01 million.
If the community and mental health figures are included, the total rises to almost 1.1 million – though this will not reflect the overall number of actual cancellations, due to some duplication of data.
The British Medical Association (BMA) said junior doctors and consultants will stage another co-ordinated walkout on October 2, 3 and 4.
Commenting on the latest figures, Health Secretary Steve Barclay said: "Today marks the grim milestone of over one million appointments cancelled as a result of strikes, with co-ordinated and calculated industrial action by the BMA creating further disruption and misery for patients and NHS colleagues.
"Regrettably, the BMA is threatening to escalate strike action again next month, which would mean the number of cancellations rising further and adding to the pressures on health services as we head into winter."
Mr Barclay said medics have "received a fair and reasonable pay rise as recommended by the independent pay review bodies".
He added: "Those who started their hospital training this year are receiving a 10.3% pay increase, with the average junior doctor getting 8.8% and consultants are receiving a 6% pay rise alongside generous reforms to their pensions, which was the BMA's number one ask.
"My door is always open to discuss how we can work together with NHS staff to improve their working lives, but this pay award is final so I urge unions to end this damaging disruption."
BMA council chairman Professor Phil Banfield said: "As NHS doctors, we have spent a great deal of the last 10 years apologising to our patients for waiting lists and cancelled appointments as the NHS struggles to keep up with increasing demand and the effects of underinvestment when judged against comparable nations.
"The last thing we ever want is to cause further disruption to the patients in our care and I am extremely sorry that it has come to this. But these strikes are about the long-term sustainability of the NHS and ensuring there are trained doctors around to care for all patients in the future.
"It is doctors, with their skills and expertise, who have continued treating patients despite years of relative pay erosion, a pandemic that was a brutal experience for doctors, nurses and other carers – as well as so many families – and the challenges of dealing with the worst waiting lists in the NHS's history which have impacted patient care across the last decade and more.
"It is the Government that chooses not to acknowledge the cost and value of medical care – it is in their hands to safeguard the retention and recruitment of doctors in the NHS for years to come.
"The longer the Government buries its head in the sand, the more both strikes and waiting lists cost the public purse. It's a no-brainer to invest in the future of the NHS workforce rather than waste further money refusing to pitch a credible pay offer.
"Our door has been open for over a year and we hope for the sake of our patients that the Government eventually listens."
Saffron Cordery, deputy chief executive of NHS Providers, urged the Government and union to "talk urgently to find a breakthrough" and stop strikes.
"We can't go on like this. It's an uphill battle," she added, warning that winter will be "really tough".
"Trust leaders and staff need time to plan and prepare for winter's extra demands and pressures, while working flat out to cut record-high waiting lists, instead of dealing with the unwanted distraction of yet more strikes.
"Patients with more serious conditions who were spared disruption before are being hit by the latest walkouts. The consequences of each successive strike are deeper and wider and take longer to sort out, and add to trusts' mounting costs.
"Trust leaders understand why so many staff feel driven to take to the picket lines but the longer this damaging deadlock between the government and the unions drags on the worse it will be for patients and the NHS in the long run."
NHS national medical director for secondary care and transformation, Dr Vin Diwakar, said the milestone reveals "just part of the relentless impact of strikes over the last 10 months".
He added: "We know that each appointment rescheduled is incredibly difficult for patients and families, and as we prepare for further joint action next week, there is precious little time for staff and services to recover.
"We will continue to prioritise emergency care and patient safety and as ever, people should continue to access the care they need – A&E and 999 in life-threatening emergencies and NHS 111 online for other health concerns."
Rory Deighton, director of the acute network at the NHS Confederation, said: "We knew that this first ever joint strike action would create a high risk to patients as well as a higher number of appointments and operations being cancelled.
"The figures prove the effect it is having on public health and the growing concern coming out of these strikes continues to be the long-term impact, getting back on track in with reducing waiting lists, improving staff morale and boosting patient satisfaction.
"The data today however will not show the true cost in terms of money and even cancellations, with strikes estimated to cost more than £1 billion already and rising. This will hit already stretched NHS budgets and if this continues, it will either increase deficits or lead to cutbacks elsewhere.
"As well as this we know that the true scale of the cancelled appointments could be much higher, with the official figures only recording cancellations on the day."
Mr Deighton added that NHS trusts are now pre-empting strikes by not filling slots that could be used for elective surgery.
On Monday, NHS England chief executive Amanda Pritchard said there will be "little, if any, downtime before planning starts for the next round of action".
Elsewhere in the health service, radiographers across 37 NHS trusts will strike for one day on October 3, while specialist, associate specialist and speciality (SAS) doctors are being balloted on industrial action.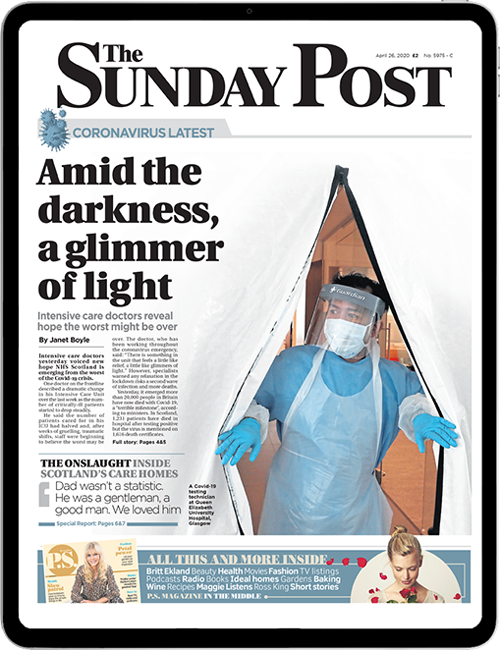 Enjoy the convenience of having The Sunday Post delivered as a digital ePaper straight to your smartphone, tablet or computer.
Subscribe for only £5.49 a month and enjoy all the benefits of the printed paper as a digital replica.
Subscribe