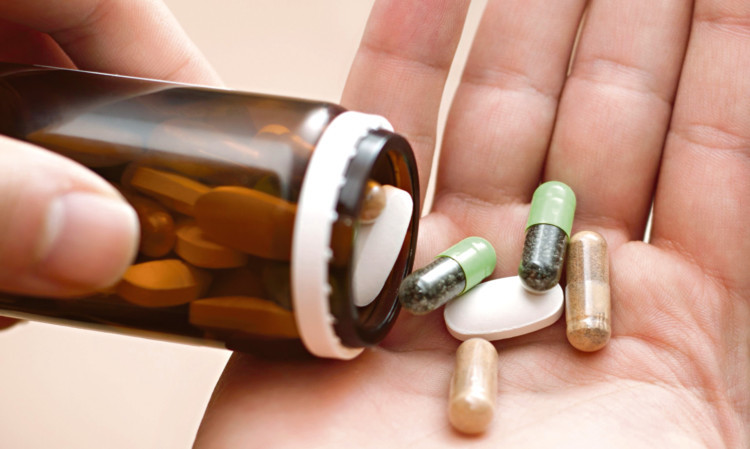 Britain's leading public health expert has sparked controversy by calling for "legal highs" to be sold in specially-licensed shops.
Prof John Ashton said regulating mind-altering stimulants and selling them over the counter is the only way to stop deadly substances sweeping our streets.
His view has angered campaigners fighting for a blanket ban on all legal highs.
"People do not know what they are getting (with legal highs) and are risking their health by taking them," warned Prof Ashton, president of the Faculty of Public Health.
"My concern is for people's safety and the responsible thing to do would be to regulate them and have them licensed."
His concerns come only days after the Home Office announced plans to review its response to the growing availability of legal highs.
Among its proposals are new rules that would force producers to obtain licences validating their safety. One in 12 young people in the UK admits to having taken a legal high.
Despite mimicking class A drugs such as ecstasy, they are openly sold in legitimate city centre shops and on the internet. Many are laced with banned drugs as well as potentially lethal chemicals.
According to experts, 60 new forms of legal high flood the market every year and the number of deaths being linked to them has soared by 80% in the last three years to 52, from 29 in 2011.
"We need a harm reduction approach to this problem, not prohibition," said Prof Ashton. "They need to be properly regulated, licensed and treated and sold like we do medicines.
"We would have specialist pharmacists selling it, but at the same time giving leaflets, help and advice to over 18s. At the moment they can be sold in sweet shops and so this is a much better way to deal with it," he added.
The psychoactive substance "meow meow" was outlawed by the Government in 2010 after being linked to scores of teenage deaths.
Two other types NBOMe and Benzofury have also been banned over health fears.
However, banning legal highs has had little effect as producers in countries including China quickly plug gaps in the market with legal replacements.
Prof Ashton's call is being backed-up by the Transform Drug Research Foundation. It wants Britain to follow New Zealand and allow legal highs to be sold to over-18s in pharmacies.
"If you take one drug out by banning it, another will take its place," said the organisation's Danny Kushlick.
"Regulating them gives the Government control."
Under Prof Ashton's proposals, firms wanting to produce legal highs would need a special licence in the same way that pharmaceutical companies do now.
But calls for regulation have angered campaigners, who want to see all mind-altering stimulants outlawed.
MP for Barrow John Woodcock said: "Tough and effective regulation is urgently needed, not giving these substances the veneer of respectability by selling them through pharmacies.
"A chemist should provide products to help keep you healthy, not ones that could kill you."
Karen Audino has been calling on MPs for a ban on the sale of the legal highs since her son died after smoking a herbal substance in October.
She released shocking images of Jimmy Guichard, 20, on his death bed, in a bid to get the Government to banish the drugs.
Ms Audino, from Essex, said: "I totally disagree that licensing will work. They need to be banned.
"I wonder, would he take that view if he had lost his only son to that stuff?"
Cops across the UK have been swooping on sellers of legal highs.
In Cumbria, police recently raided 15 homes and businesses after it was suspected that legal highs contained banned drugs. Eight people were arrested and released on bail pending forensic examination of hundreds of pounds worth of what police believe are controlled drugs.
And last week, a judge imposed massive fines on two shopkeepers in the south. They had illegal drugs at their chain of shops, which had claimed to be dealing in legal highs.
Simon Tomlin and Paris Newton were ordered to pay more than £210,000 in fines, costs and confiscation orders after they admitted having banned substances at their shops in Exeter.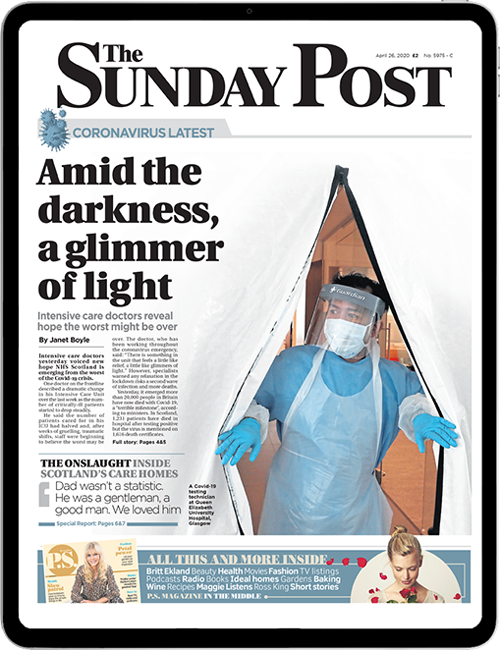 Enjoy the convenience of having The Sunday Post delivered as a digital ePaper straight to your smartphone, tablet or computer.
Subscribe for only £5.49 a month and enjoy all the benefits of the printed paper as a digital replica.
Subscribe