Chinese dissident artist Ai Weiwei has said his forthcoming collection-based exhibition at the Design Museum in London tells more of a story about the past and present than any antique.
Hundreds of thousands of objects, which have been collected by Weiwei since the 1990s as part of his ongoing fascination with artefacts and traditional craftsmanship, will be at the heart of the exhibition in a series of five expansive "fields" which put the objects in the context of demolition and urban development in China.
At the launch of the exhibition titled Ai Weiwei: Making Sense, the contemporary artist said: "Collecting certainly played a big role in my practice… what has been left in the past is an important measure or factor – normally I call it evidence – to support my new identity.
"By doing that it takes a long time, and it takes a long time to be conscious how that would benefit my understanding of contemporary life.
"Collecting is a process of learning. I think that time and accumulation is (a) very important act of the way I collect because it's persistent. (It has) taken me about 30 years.
"(It's) only when you collect so much that you start to imagine humans and society and the behaving of society because it tells much more unthinkable stories than just one single antique."
Artist and activist Weiwei, best known for working on the design of Beijing's Olympic stadium and filling the Tate Modern's Turbine Hall with hand-crafted porcelain sunflower seeds in 2010, is an outspoken critic of China's human rights record.
The exhibition includes thousands of fragments from Weiwei's porcelain sculptures which were destroyed when his studio was demolished by the Chinese state in 2018.
He said: "It still doesn't make any sense why they had to do it besides they just wanted to do something to punish me, but punish me for what as an artist?
"They're punishing individualism, they're punishing freedom of speech, they're punishing anybody trying to make a question or argument about their legitimacy.
"Of course you feel sad when your studio is being destroyed because the place is like a nest for a bird. But I kept all those fragments and I think it may serve some purpose.
"I always can look from a distance – I am just part of the larger image, and that's why I kept it."
The exhibition will also feature 1,600 tools from the Stone Age; 200,000 porcelain spouts crafted by hand during the Song Dynasty; an estimated 100,000 cannon balls from the Song Dynasty which were discovered in a moat; and Lego bricks which Weiwei began working with in 2014 to produce portraits of political prisoners.
Lego briefly stopped working with the artist as a result but a response from social media led to donations from the public and it is these donated bricks which will be presented for the first time as a fully-formed artwork at the exhibition, which runs from April 7 to July 30.
Weiwei said having the objects laid on the floor as part of the exhibition was the "best solution" to avoid creating obstacles and allow the audience to "easily look at the details" of each object while viewing the exhibition as a whole.
Speaking about how humans are losing touch with the way things are made, he said: "I think the industrial revolution impact is that it reduced human effort on design to replace humans' handy effort.
"In some sense we are much more advanced, but in a certain sense we are less understanding of the emotions, sensitivity and how the touch of texture or smell made by hand relating to (the) human body, all those (things) are disappearing very fast."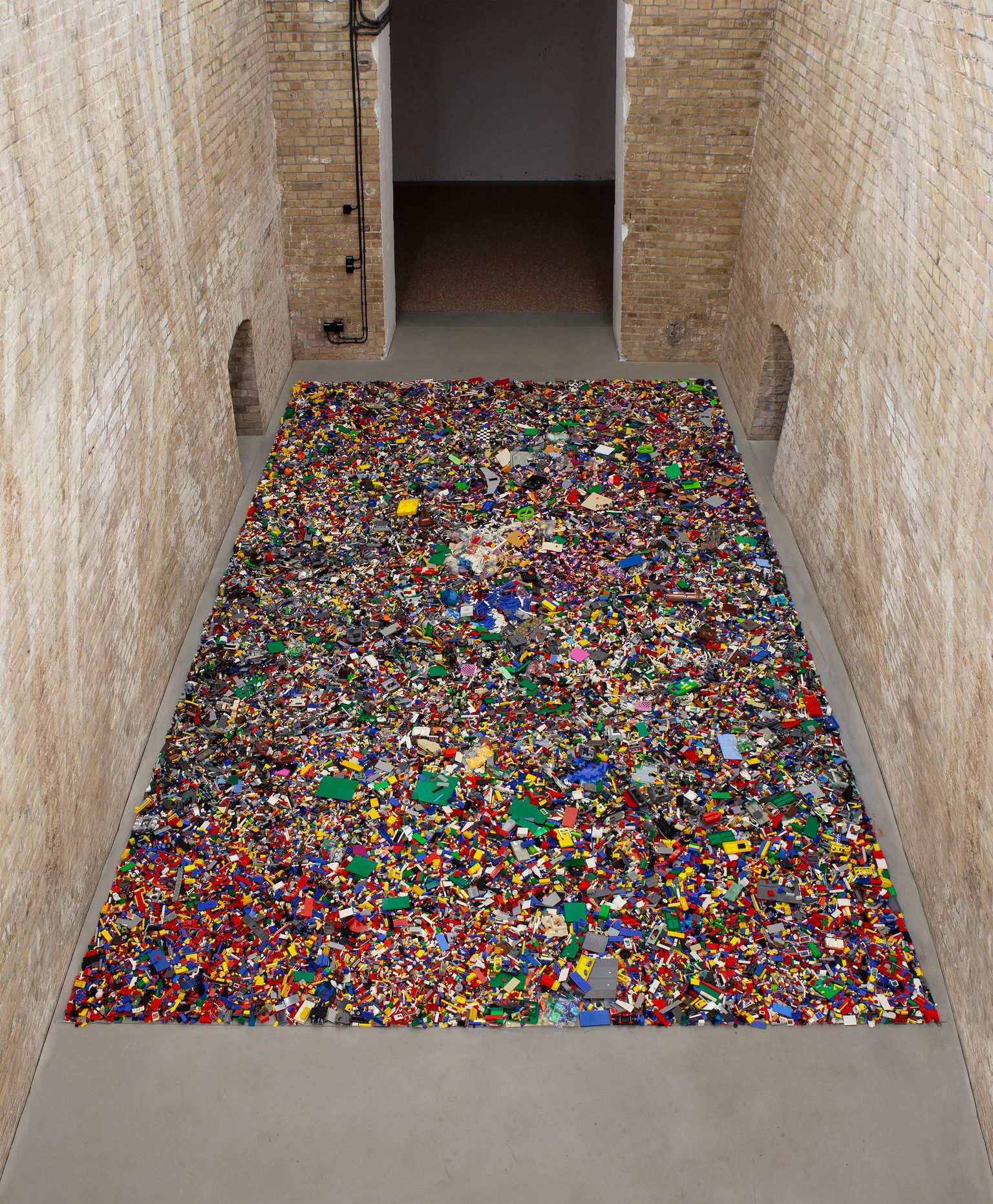 It is the artist's biggest UK show in eight years and features dozens of objects and artworks from throughout his career exploring tensions, including his Han Dynasty urn emblazoned with a Coca-Cola logo which epitomises these clashes.
Highlights also include a number of Weiwei's objects transforming something useful into something useless, including a worker's hard hat cast in glass and a sculpture of an iPhone cut out of a jade axe-head.
There are also works that refer to the Covid-19 pandemic, with three toilet paper sculptures on display shown in the context of China's rapidly changing urban landscape which Weiwei has documented through photographic and film works.
Ai Weiwei: Making Sense will feature large-scale works installed outside the exhibition gallery in the museum's free-to-enter spaces as well as outside the building, including a piece titled Coloured House featuring the timber frame of a house that once belonged to a prosperous family in Zhejiang province in eastern China during the early Qing Dynasty.
Weiwei has painted the frame with industrial colours and installed it on crystal bases, and it is the first time it has been seen in the UK.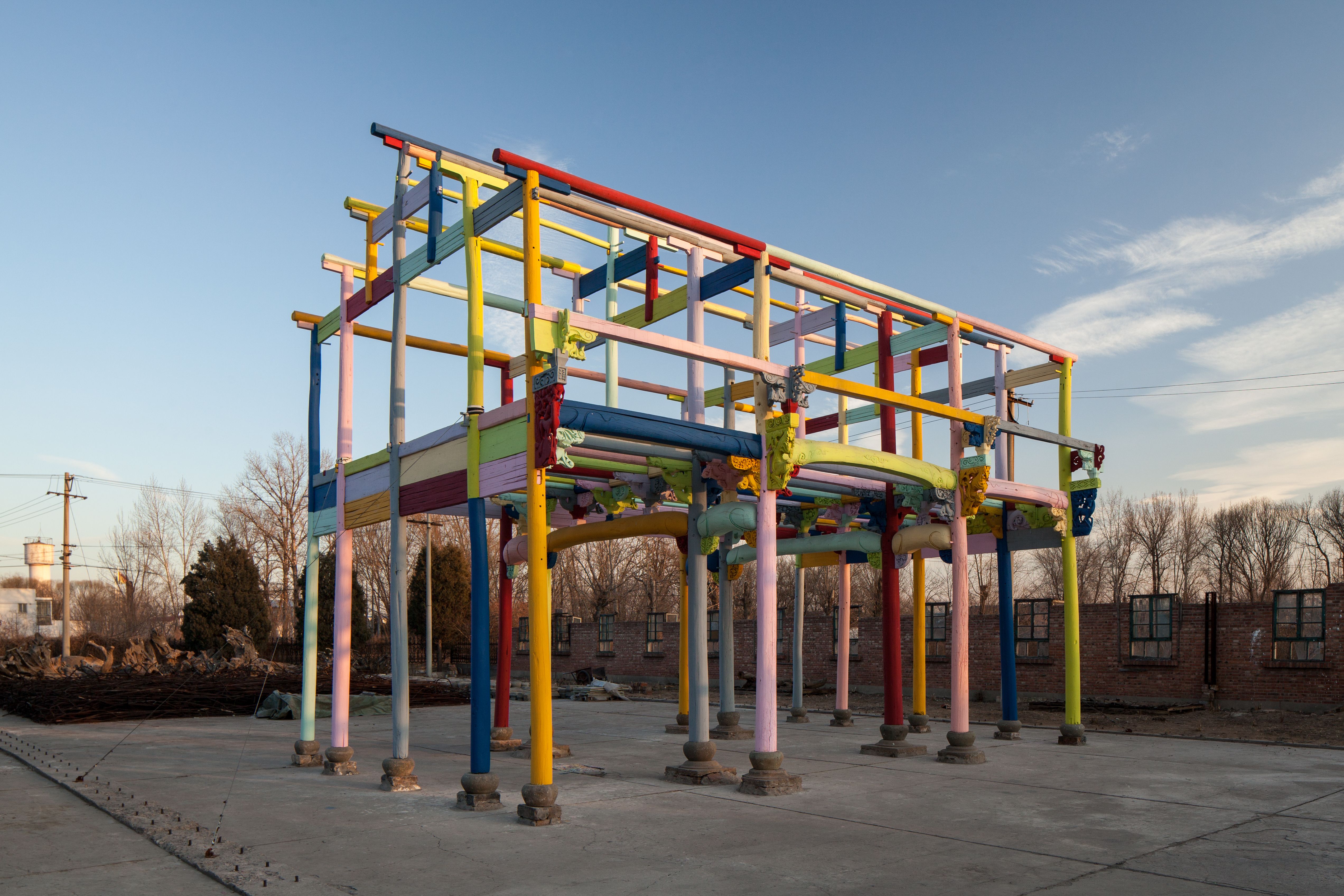 He said: "We are focused on a very specific concept, design, so I had to think how I use the space as a total one rather than divided ones.
"In my exhibition I always try and go back to the original architecture structure and design to maximise the possibility of the modern space with the audience."
Justin McGuirk, chief curator at the Design Museum and curator of Ai Weiwei: Making Sense, said: "Ai Weiwei's 'fields' are extraordinary, and they tell a story of human ingenuity that spans millennia. The fields are a meditation on value – on histories and skills that have been forgotten, and on the tension between the industrial and the hand-made.
"Their scale is unsettling and moving, and, in trying to make sense of these works, the visitor is challenged to think about what we value and what we destroy."
Design Museum director and chief executive Tim Marlow said: "Ai Weiwei is one of the most compelling artists and activists working today, but his practice is profoundly pluralistic, encompassing film, architecture, design and collecting.
"This exhibition is, therefore, long overdue and I'm proud that the Design Museum is the first institution to frame the work of Ai Weiwei through the lens of architecture and design and to collaborate in new ways with one of the great creative forces of the 21st century to date."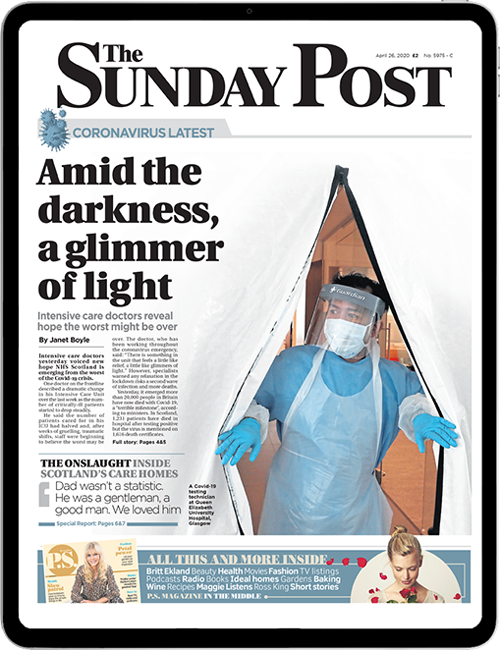 Enjoy the convenience of having The Sunday Post delivered as a digital ePaper straight to your smartphone, tablet or computer.
Subscribe for only £5.49 a month and enjoy all the benefits of the printed paper as a digital replica.
Subscribe