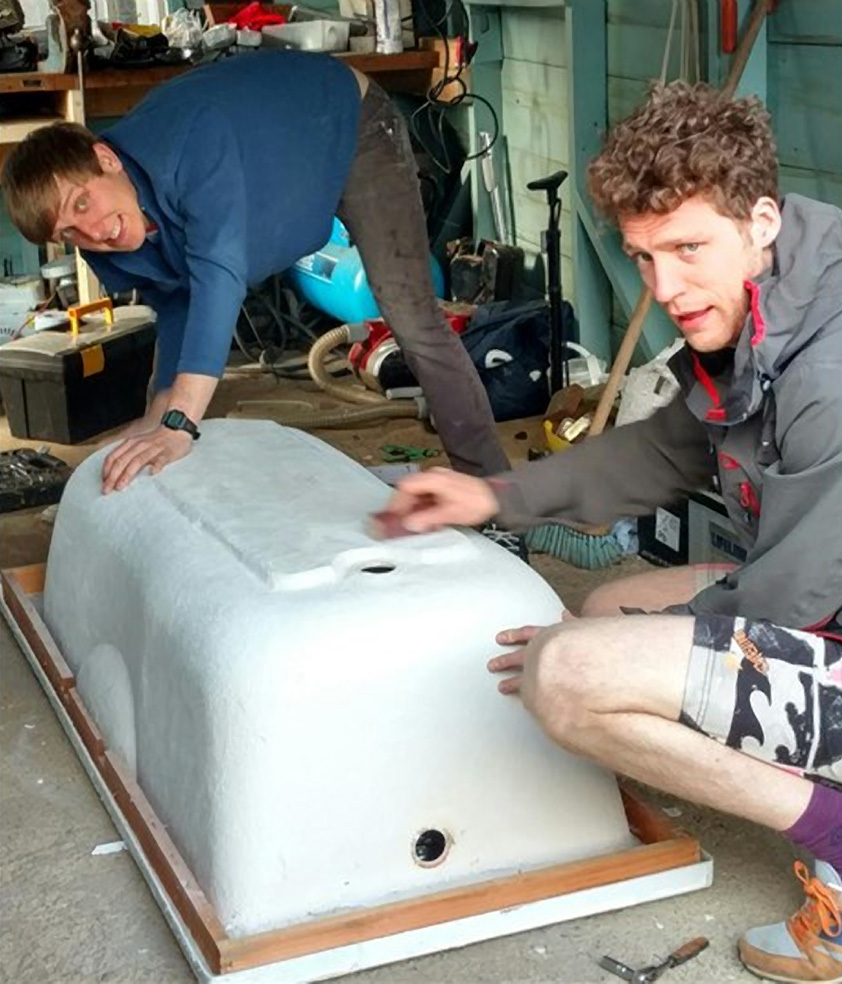 A PAIR of adventurers are planning to paddle across Scotland – in a bathtub.
Thrill-seekers Jack Burrows and Mark Brockway – who are both over 6ft tall – will cram themselves into the tiny tub and spend a week paddling more than 70 miles.
Their treacherous route will take them across waterways including the Caledonian Canal and through Loch Ness.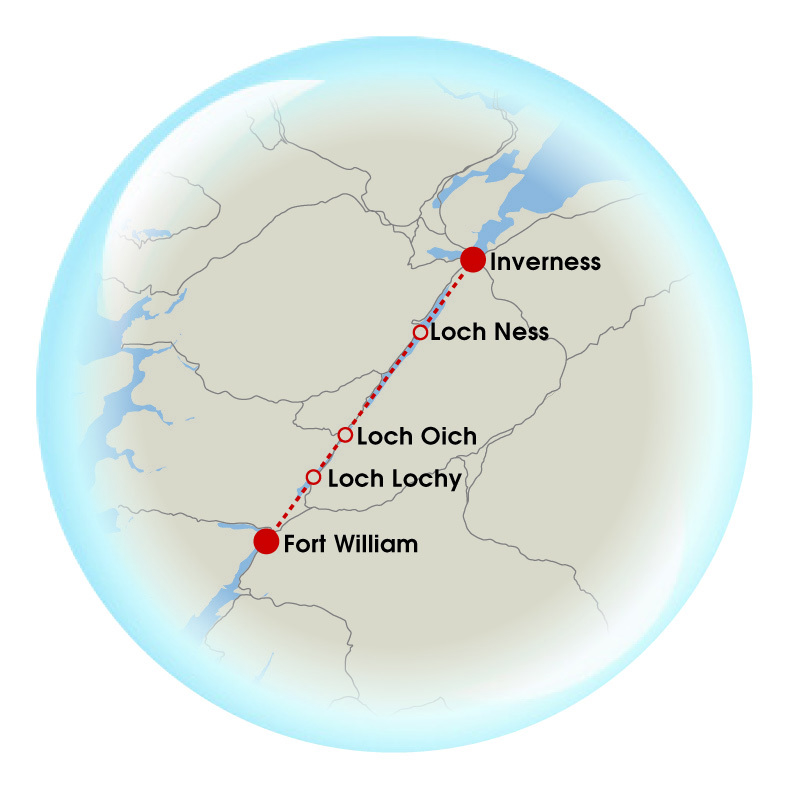 The Englishmen are well aware of the dangers of sinking but are determined to raise tens of thousands for charity.
Money from the challenge will go to a Multiple Sclerosis therapy centre, which cared for Jack's dad Richard Brockway before he died aged 68.
Jack, 27, said: "It is a bit mad really. It's something we've been thinking about since we were 18.
"Mark is a kayaker and knows about the Caledonian Canal so we thought, why not do it for charity in a bathtub!"
Next month, the best friends will set sail from Fort William in the Highlands on their seven-day journey to Inverness.
Wearing wetsuits and shower caps, they will cover up to 11 miles a day at a maximum speed of just 1.5mph.
Mark, 28, tracked down a glass fibre tub for free online and he and Jack, an engineer, have fitted it with stabilising floats.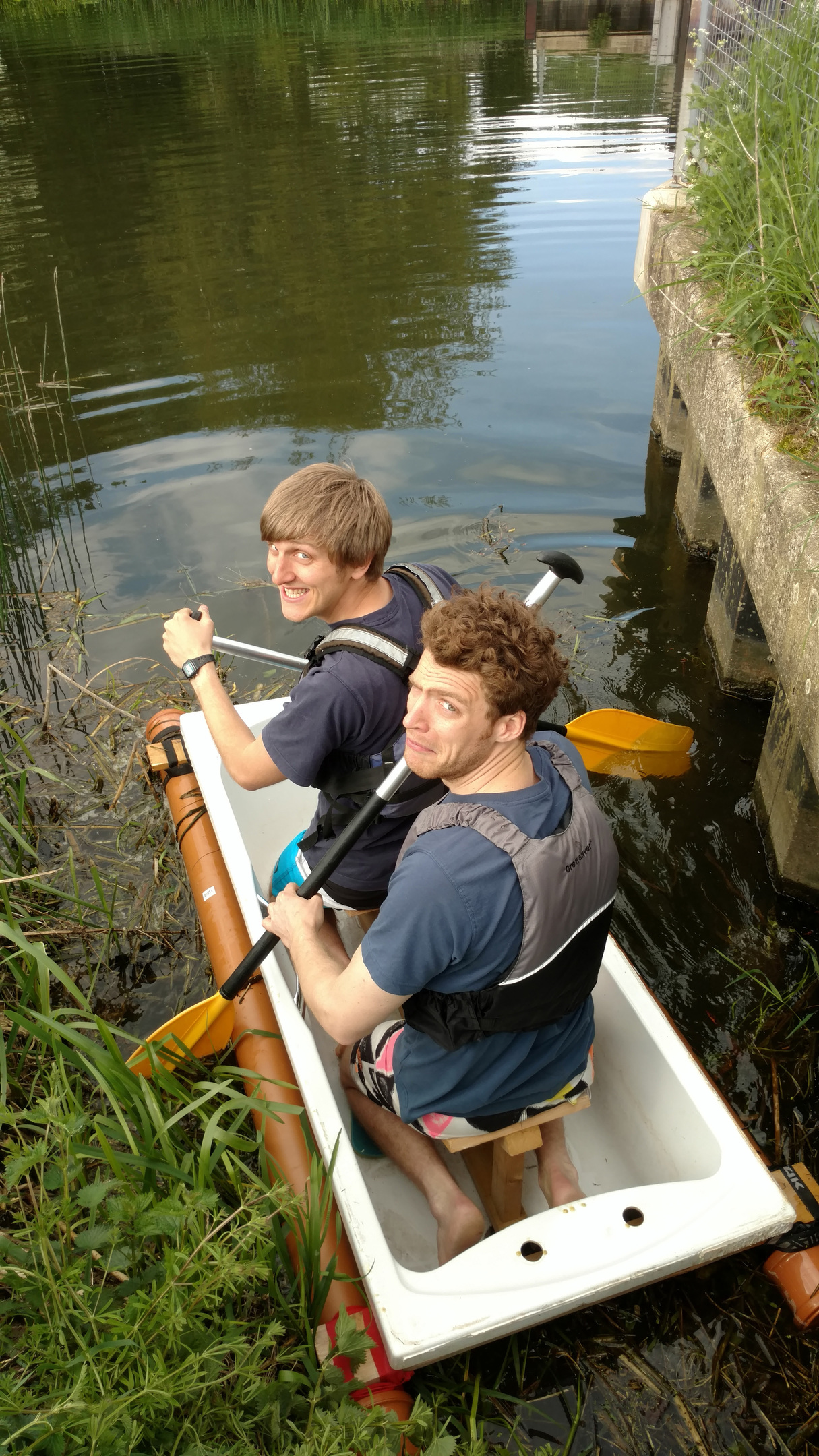 They have been doing training runs down their local river.
But the pals admitted that they'd had a few failed test runs before making the bathtub water-worthy.
Jack said: "We sneaked into a fish farm to give it a try. It was alright but we were floating literally millimetres above the surface. Then it capsized and we had to drag it up from the bottom of the lake."
He added: "I think the tub is going to need a bit more work because we don't want to die.
"I've heard stories of three metre waves in Loch Ness. That starts to put some fear in your mind.
"There's also the risk that we could bump into Nessie, so we're going to get a Go Pro camera and will be keeping our eyes peeled."
But, despite the monster's reputation, the pals are more terrified of a smaller foe.
Jack said: "I think the main problem will be the midges – we're going to get eaten alive!"
Mark's girlfriend, Penny Eaton, has even created a promotional video for the stunt – dubbed the Bathtub Challenge.
The silent movie-style YouTube film shows the boys running around – to Benny Hill background music – before jumping into the bath together, unfurling a Saltire and cheering.
The adventurers, from Bedfordshire, hope the hilarious clip will help them raise thousands for the MS Therapy Centre in Bedfordshire and Northamptonshire.
Mark's dad Richard was a patient there until his death in May.
Jack said: "He was a tremendous bloke.
"Mark was his full-time carer before he passed away but when Mark couldn't look after him, the therapy centre provided somewhere for him to go, so it is obviously close to both our hearts."
He added: "It will be quite an emotional trip."
Tracy McKenzie, manager of the therapy centre, said it costs £380,000-a-year to run.
It has no NHS or Government funding with all the money coming from donations.
Tracy said: "We are delighted that Mark is fundraising to give something back so that we can keep the centre open for other people with MS.
"We are very grateful that he's kept us in his thoughts, even when his father no longer needs our care."
To sponsor the Bathtub Challenge, visit www.justgiving.com/fundraising/the-bathtub-challenge.
---
READ MORE
Video: Car fanatics hope to set new world record for fastest motorised COFFIN
Craft blogger knits the Glenfinnan Viaduct!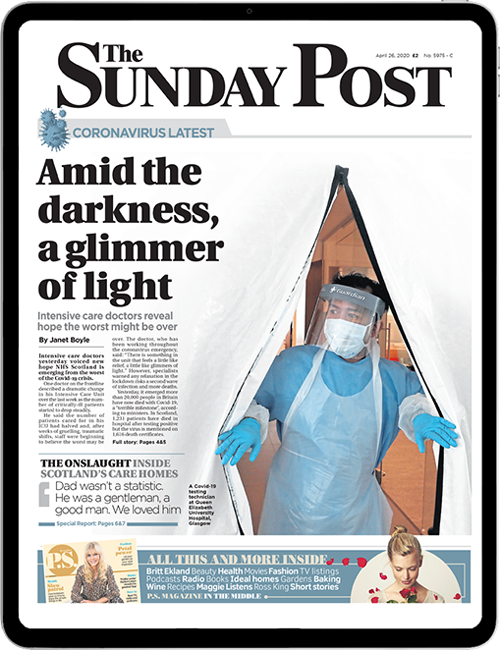 Enjoy the convenience of having The Sunday Post delivered as a digital ePaper straight to your smartphone, tablet or computer.
Subscribe for only £5.49 a month and enjoy all the benefits of the printed paper as a digital replica.
Subscribe