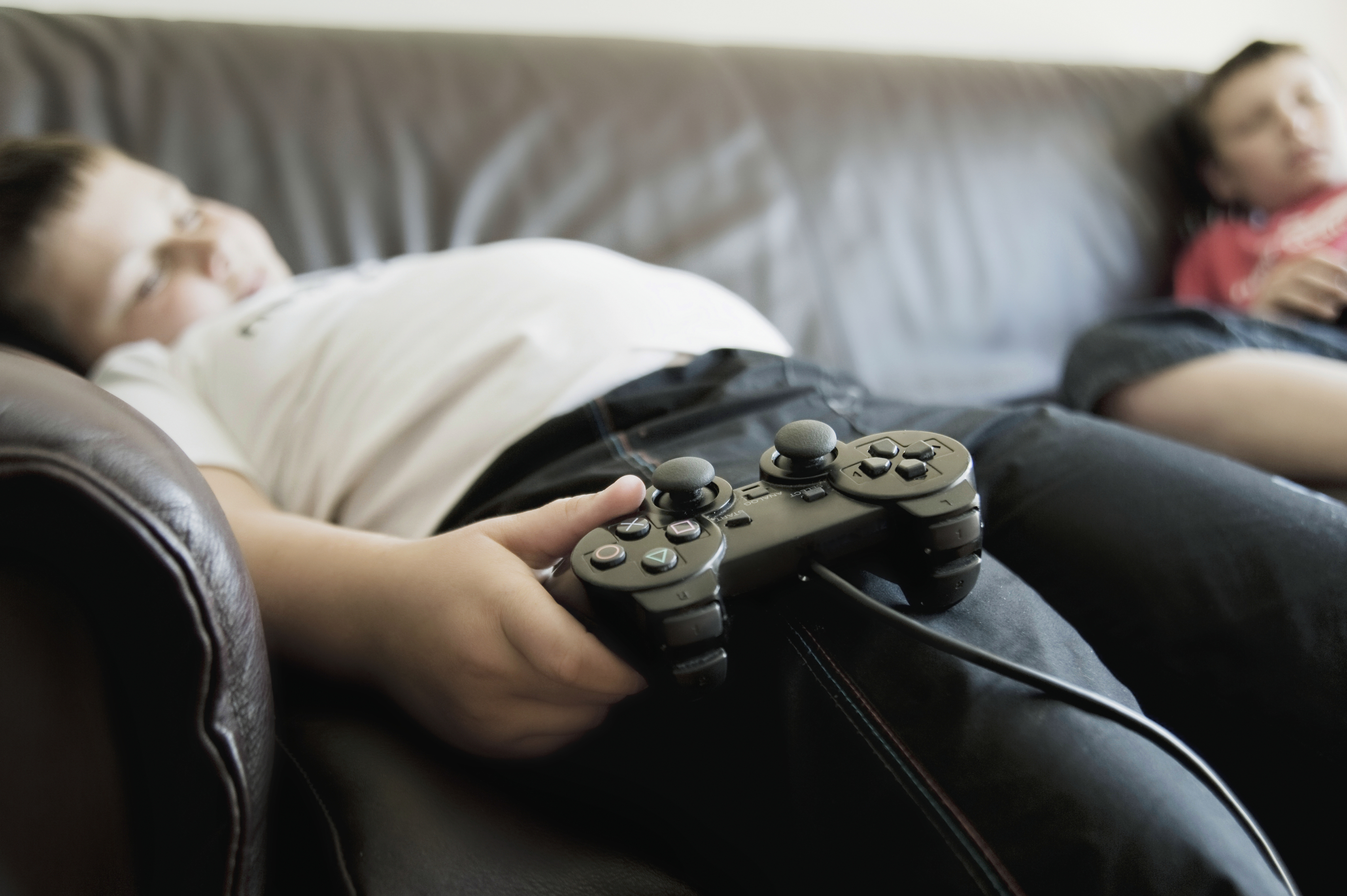 CHILDREN glued to TV screens and tablet devices in their bedrooms are more likely to snack on junk food and become obese.
The issue of Scottish childhood obesity is being fuelled by parents who don't sit their kids down for a family meal and are not able to control what their kids are eating, according to a damning new study.
Researchers at the University of Glasgow found a direct link between kids who watch telly – or programmes on their computers – and how fat they are.
They found kids were often bombarded with ads for unhealthy food, compounding the problem.
And they also found bedroom cartoon watching impacted on sleep behaviour, again impacting on childhood girth.
Dr Alison Parkes – who helped lead the study – said eating while watching the box also delays children feeling full and causes a sort of gastro-amnesia, where people forget what, and how much, they have scoffed.
On the back of the findings, concerned campaigners have called for parents to take a stand and remove addictive screens from their kids' rooms.
Food campaigner Tam Fry labelled the findings deeply worrying.
He said: "Children's bedrooms should be TV and tablet free or certainly they should be immobilised at bedtime.
"There should be no room for snacking and grazing switched on by TV and social media.
"If regular mealtimes are respected, then you will have a healthier and more attentive child.
"There should be fixed bedtimes and tablets in bedrooms should be immobilised, it is as simple as that.
"Fixed meal times should be absolutely mandatory for any family even if it's only one parent being there. At home it should be part of the routine."
His findings were echoed by the Children's Food Trust, which wants Scottish families to reclaim their mealtimes.
It believes that widespread technology use is making it difficult these days for everyone to get together and cook a meal from scratch away from the glare of the television set.
A spokesman for the body said: "Almost one in five families tell us that they watch TV while they eat, and these findings suggest TV in the bedroom for kids can also be a distraction from eating well. Add to that the level of junk food advertising during family TV, and it's far from a healthy recipe.
"We've got to set the example for children so by eating and cooking with them and making mealtimes TV and internet-free zones, we can help set them up for a healthier future."
Last week it emerged pre-school children spend four hours a day on average watching screens. The average tot spends 71 minutes a day online, but spends even more hours playing games and watching TV.
The Ofcom study found that more than half of three and four-year-olds use a tablet though most parents feel that they strike the right screen-time balance.
Throw food into the mix and it's a recipe for disaster.
The Scottish Government said it has "consistently" called on the UK Government to ban junk food advertising before the 9pm watershed to help tackle the issue.
"Tackling childhood obesity and encouraging physical activity are central priorities of the Scottish Government's public health policy," a spokeswoman told the Sunday Post.
"The Curriculum for Excellence teaches about food in its widest sense, including cooking and choosing food, sustainability, advertising and culture."
---
READ MORE
Childhood obesity strategy underwhelming, says TV chef Jamie Oliver
Obesity targeted in new Food Standards Scotland strategy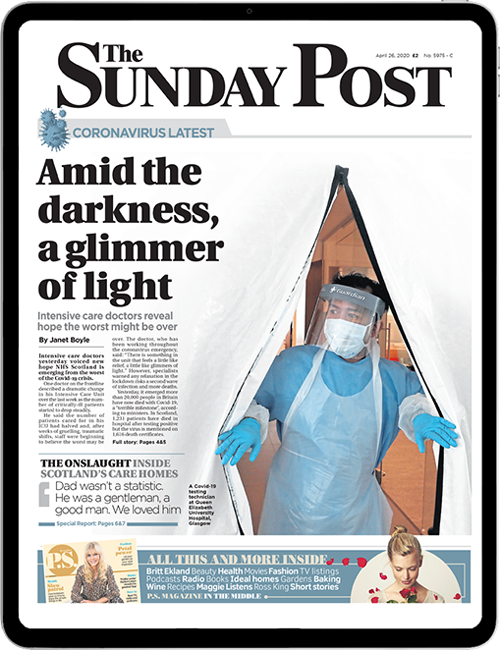 Enjoy the convenience of having The Sunday Post delivered as a digital ePaper straight to your smartphone, tablet or computer.
Subscribe for only £5.49 a month and enjoy all the benefits of the printed paper as a digital replica.
Subscribe