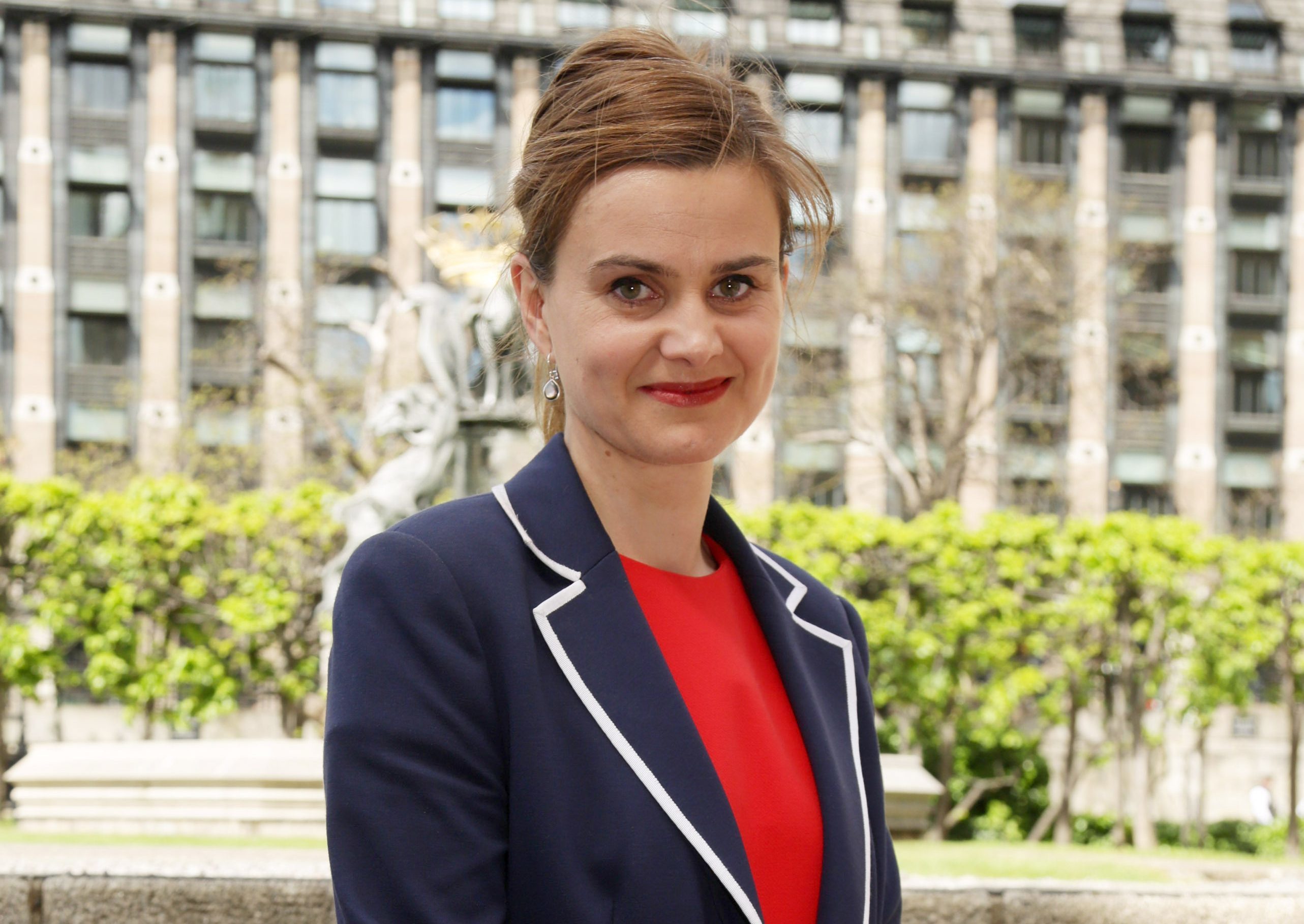 THE sister of Jo Cox has described the MP as "perfect" during an emotional visit to the scene of her death.
Kim Leadbeater, her parents and other family members yesterday viewed the huge floral display in Birstall, West Yorkshire in tribute to Mrs Cox.
It is just yards from where the MP was killed on Thursday and the family hugged and thanked people before speaking to the crowd.
Miss Leadbeater, who struggled to contain her emotion as she spoke of her sister's two young children, said: "For now, our family is broken but it will mend in time and we will never let Jo leave our lives.
"She will live on through Brendan, through us and through her truly wonderful children who will always know what an utterly amazing woman their mother was.
"She was a human being. She was perfect."
Mrs Cox's family's emotional outpouring came as the man charged with the murder of the MP appeared in court for the first time and gave his name as "death to traitors, freedom for Britain".
Thomas Mair appeared at Westminster Magistrates' Court in London to hear the murder, firearms and assault charges being brought against him following the death of the 41-year-old Labour politician.
Mair, an unemployed gardener who was born in Kilmarnock, refused to give his correct name to the court and repeated "death to traitors, freedom for Britain" when asked a second time.
The move prompted Deputy Chief Magistrate Emma Arbuthnot to order that Mair should see a psychiatrist.
The 52-year-old, who wore a grey jumper, tracksuit bottoms and black shoes, remained silent when asked his address and date of birth.
Mair was not required to enter a plea at court and his lawyer Keith Allen said there was no indication of what plea would be given.
He also told the court that legal aid has been applied for.
Miss Arbuthnot ordered that Mair be remanded in custody and he will be held at the top-security Belmarsh Prison in London.
The Deputy Chief Magistrate suggested that a psychiatric report should be prepared, saying: "Bearing in mind the name he has just given, he ought to be seen by a psychiatrist."
Mair – who is charged with murdering Mrs Cox, grievous bodily harm against a pensioner who tried to help her, possession of a firearm with intent to commit an indictable offence and possession of a knife – is due to appear at the Old Bailey today for a bail hearing.
Meanwhile, tributes have continued to flood in for Mrs Cox since she died after being shot and stabbed in the street outside her constituency surgery in Birstall.
Miss Leadbeater stood with her and Mrs Cox's parents, Gordon and Jean Leadbeater, as she paid tribute to her sister.
She spoke of having to identify her Mrs Cox's body and described the situation as "surreal".
Miss Leadbeater said the "outpouring of genuine grief, sympathy and love" had helped the family through some "dark times".
She thanked all those who had "expressed their love and affection" for Mrs Cox.
She also thanked the police, the two women who were with Mrs Cox on the day she died and the pensioner injured trying to help her sister.
She called him: "The brave and courageous gentleman Bernard Kenny who tried to help her in her hour of need."
She went on to say: "Our thoughts and thanks go to him and his family and we wish him well in his recovery."
The family spent some time at the site of the floral tributes speaking to well-wishers before leaving together.
Miss Leadbeater spoke of her sister receiving abuse on Twitter and Facebook during her political career. She said: "But she would still see the positive and talk about the silent majority who would not always shout the loudest but were in her corner."
She continued: "Over the last 48 hours, people have not been silent.
"They have been vocal and passionate and have spoken from the heart. Genuine emotion with no hidden agenda. Jo would have loved it."
Mrs Cox's husband Brendan, who Miss Leadbeater said could not attend as he was looking after the couple's children, sent a tweet supporting his sister-in-law.
He wrote: "Very proud of my sister-in-law Kim, who spoke on behalf of us all and did her sister proud".
Parliament is not currently sitting because of Thursday's EU referendum but will be recalled tomorrow to allow MPs to pay tributes to their colleague.
Edinburgh South Labour MP Ian Murray revealed he had a police officer present at his constituency surgery on Friday after concerns raised by his staff and advice from the House of Commons.
---
READ MORE
Flags at half mast in tribute to murdered MP Jo Cox