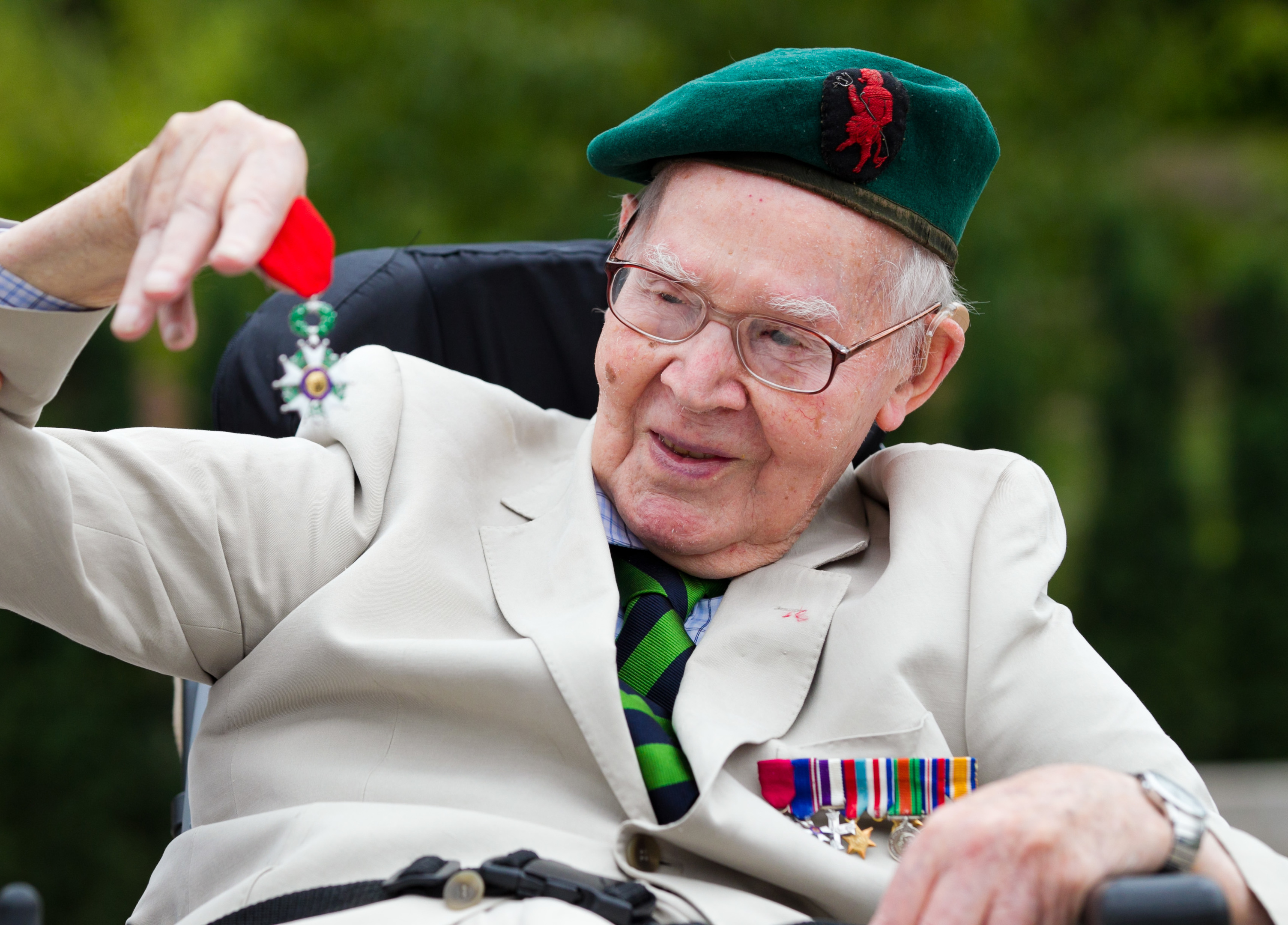 TWO Scots war heroes have been given France's highest military honour.
Angus Mitchell, 93, and William Hannah, 98, were awarded the Légion d'Honneur in Edinburgh yesterday.
Remarkably, the Légion d'Honneur is Angus Mitchell's third decoration. He was also awarded the Military Cross by the UK and is a Ridder (Knight) in the Dutch Order of Oranje-Nassau.
The armoured car commander was a fierce combat leader – and an inspiration to troopers much older than him.
He spent his 20th birthday in hospital after being wounded in the face by sniper fire.
Returning to duty, he was involved in an action on September 26, 1944 which saw him enter the Dutch town of Boxmeer on a bicycle to check if the Germans had left.
Continuing on the advance towards Germany, he was involved in heavy fighting right up to the final days of the war, and was recognised by the British Army with the Military Cross for "conspicuous gallantry and devotion to duty".
After the war Angus graduated from Oxford University and went on to a career in the Scottish Office, where he became Secretary of the Scottish Education Department, and was later Chair of the Court of Stirling University.
He now lives in St Margaret's Care Home in Edinburgh with his wife Ann, also 93, who also had a key wartime role as a cryptographer, helping to decode Enigma messages at Bletchley Park.
Wheelchair-bound Angus told The Sunday Post he was delighted to receive his latest honour, but it came with "mixed feelings".
"One half of me is very proud of getting such a great honour," he said. "But the other half of me is upset about all my comrades  who have since passed away who have missed out.
"I feel very sorry for all those families.
"It's very fitting to get it on the anniversary of Britain declaring war on Germany."
The veteran was only 15 when war broke out.
"No doubt my parents hoped it would have been over before I was called up," he said. "But it wasn't to be.
"I was posted all over Europe and even ended up in Kenya after the war.
"I was kicking my heels waiting to be posted to fight against Japan before they dropped "the bomb" and ended it.
"I was only 19 on D-Day and with that young age came a certain amount of bravery."
His wife Ann kept her role at Bletchley Park a secret from her husband for 30 years.
"I took signing the Official Secrets Act very seriously," she said. "When we talked about the war I just said I had served time in the Foreign Office.
"It wasn't tricky keeping it a secret – in our young married life we talked more about the future than the past."
William Hannah, 98, was shot shortly after D-Day – but hasn't been to hospital since!
"It's great to be here with my family to see this," he said after yesterday's ceremony, which was officiated over by Emmanuel Cocher, Consul General of France, at the Royal Botanic Gardens.
"I got called up at the very start – 1939. I was the only Scot in my regiment and went all over Europe fighting in Norway and Iceland before France.
"I lost a lot of friends who should be here today.
"I was wounded on Juno beach on day four when I was shot in my left foot.
"I was taken to hospital to be treated – that's the last time I was ever in hospital!"
It was announced on the 70th anniversary of D-Day that the Legion d'Honneur would be awarded to all veterans who took part in the invasion.
---
READ MORE
Ledger reveals extent of damage to Kirk buildings during Second World War
Graffiti from imprisoned first world war conscientious objectors to be saved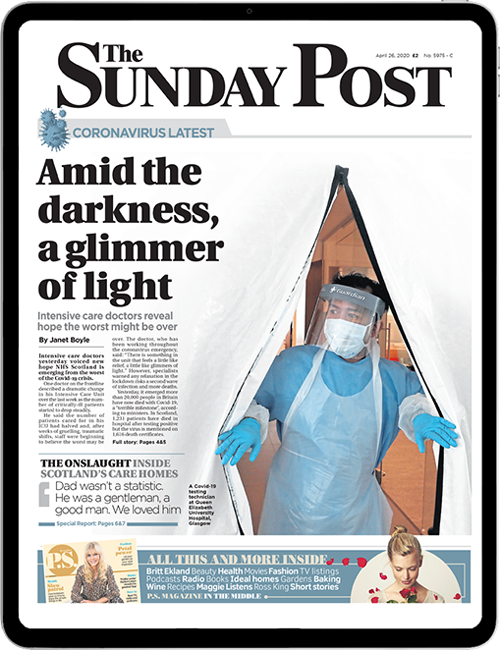 Enjoy the convenience of having The Sunday Post delivered as a digital ePaper straight to your smartphone, tablet or computer.
Subscribe for only £5.49 a month and enjoy all the benefits of the printed paper as a digital replica.
Subscribe