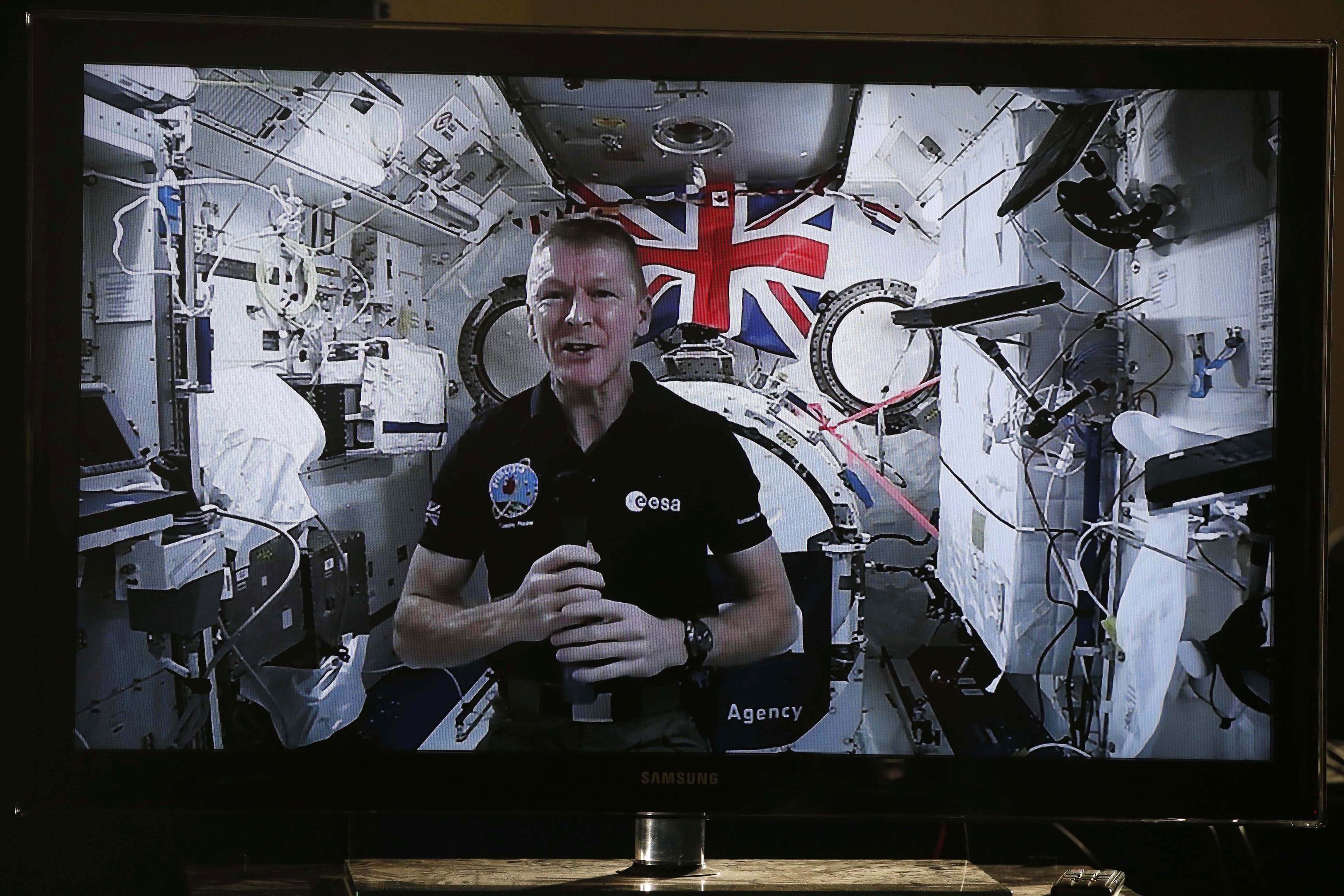 As the late David Bowie almost sang on his classic song Space Oddity.
It has to be said that since Major Tim Peake became the first Briton aboard the International Space Station, interest in all things space-related has soared sky-high in the UK.
And that interest has been fuelled by smash-hit sci-fi films such as the new Star Wars and The Martian, which starred Matt Damon as a scientist stranded on the Red Planet.
The Martian's been praised for its scientific accuracy, which we've lapped up as going to Mars is the next big step in our exploration of space.
The moon? Been there, done that. Though admittedly not since Gene Cerna left in December, 1972.
So while we've kept a toehold in the heavens through various space stations — let's not mention Skylab which fell back to Earth in 1979 — there's huge anticipation of the day man next sets foot on a world that's not our own.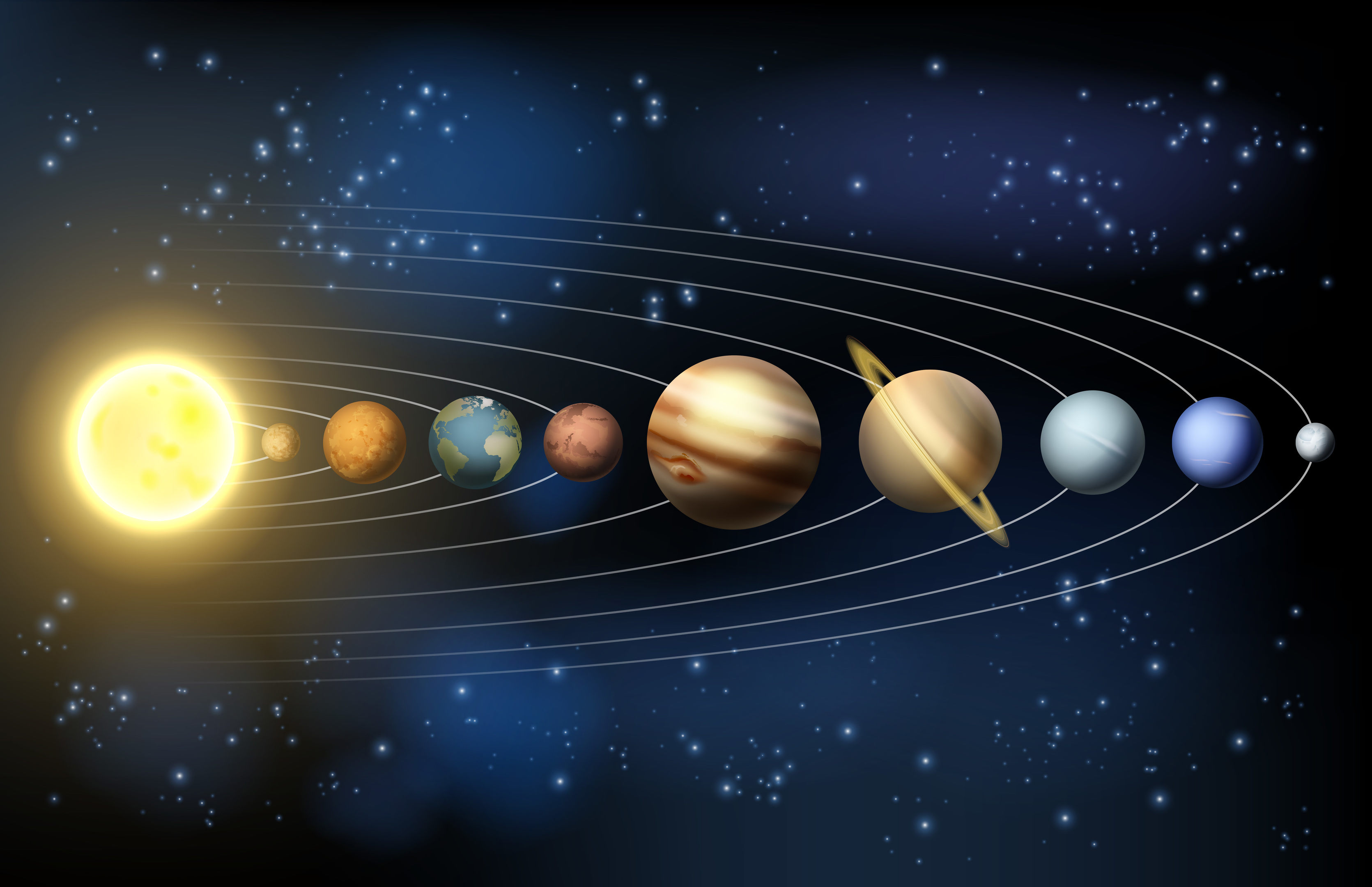 We've come a long way since those early days when the Apollo missions famously used space vehicles with less computing power than one of today's standard pocket calculators.
Back then, the "Space Race" was between Nasa's astronauts and the Soviet Union's cosmonauts.
Now, the competition to reach Mars is between Nasa and China, who have confirmed their intention to launch an orbiter and lander by 2020 or 2022.
This would be miraculous, as the American Orion programme looks more likely to put men on our planetary neighbour in 2035.
Because the distance between Earth and Mars varies as they orbit the Sun, it's thought a round trip will take three years because a spaceship couldn't carry enough energy to blast across the void quickly enough when the gap was at its closest.
Instead, most proposed trips plan for nine months of travelling to the Red Planet, 500 days on the surface waiting for the right transfer window and another nine months coming home.
The big problem is that spending so much time in zero gravity will weaken the astronauts' musculoskeletal system, and there are fears that prolonged exposure to cosmic rays and other radiation is another potential health risk.
That's why Nasa's Scott Kelly has just become the first man to spend a year in space since 1999, researching the effects a long mission to Mars will have on the crew.
In future, we might be able to get there a bit quicker thanks to something called photonic propulsion.
With this, a shuttle-sized craft could be propelled to Mars in a month by using Earth-based lasers to propel a giant sail.
But however long the journey takes, let's just hope they do better than 1999's Mars Climate Orbiter, which smashed into the planet at several thousand miles per hour because one team of boffins had done their calculations in metres, and the other in feet.
After Mars, they're already talking about visiting the nearest star to us, Alpha Centauri which lies four light years away.
But this strikes me as a bit ambitious considering we STILL can't agree on how many planets there are in our own Solar System.
For 76 years, after the discovery of Pluto in 1930, everyone was happy there were nine planets.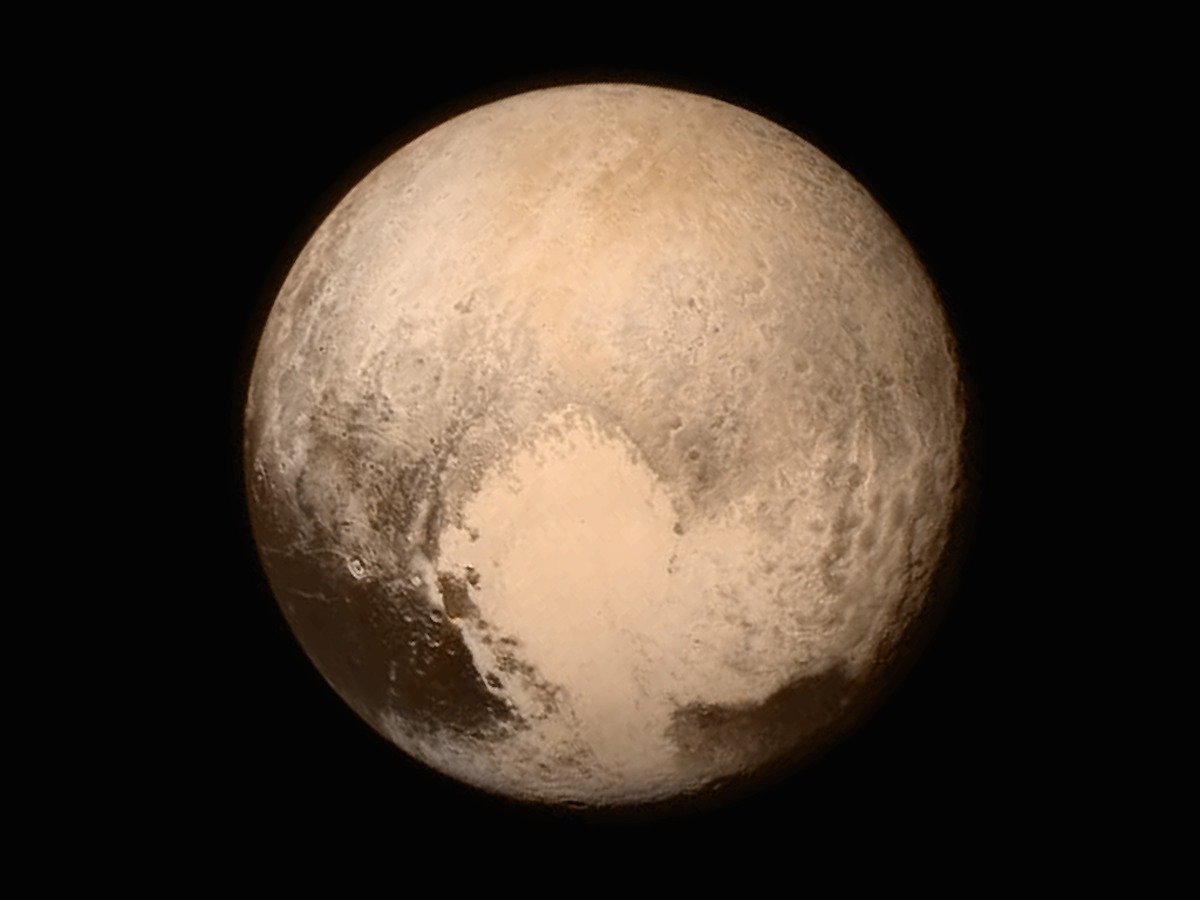 But then we discovered several bodies similar in size to the little ball of ice and rock and decided finally to define just exactly what is a planet and what isn't, and Pluto suddenly found itself relegated to the "not" category.
But then, in January this year, Nasa announced they may have discovered another "ninth planet" beyond Neptune, our current last outpost.
The trouble is, they have no idea where on its estimated 10,000-20,000-year orbit it might be.
Currently known as Planet Nine or Planet X — which if it isn't a pulp horror sci-fi movie starring Vincent Price, it certainly should be — its existence has been "proved" by mathematical modelling.
Two groups of scientists have postulated about how such a planet would affect other objects as it passed nearby, and then used data from the Casini space probe orbiting Saturn to look at how they actually behaved.
What they found was that these six most-distant known objects in the Solar System all mysteriously lined up in a single direction, and calculated that only an unknown planet with a mass 10 times that of Earth in a distant eccentric orbit could maintain this configuration.
Alas, it's so far away, astronomers estimate it'll take years to find, if it exists at all.
Almost identical mathematical modelling was previously used to "prove" the existence of a planet that orbited between Mercury and the Sun, and 19th-century French mathematician Urbain Le
Verrier even claimed to have spotted it and named it Vulcan.
The only problem was, he was talking rubbish and no such planet existed.
So, forgive me if I don't book a ticket for the first Virgin Interplanetary flight to Planet X, which I'm sure Sir Richard Branson will announce soon.
---
READ MORE
Meteorite hunter offers £10,000 reward for parts of space rock that fell on Scottish soil
James Millar: Space travel can be big business but it's a dangerous debate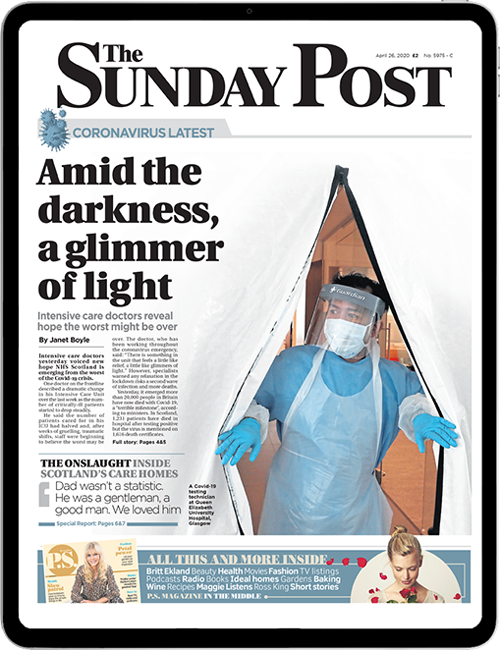 Enjoy the convenience of having The Sunday Post delivered as a digital ePaper straight to your smartphone, tablet or computer.
Subscribe for only £5.49 a month and enjoy all the benefits of the printed paper as a digital replica.
Subscribe