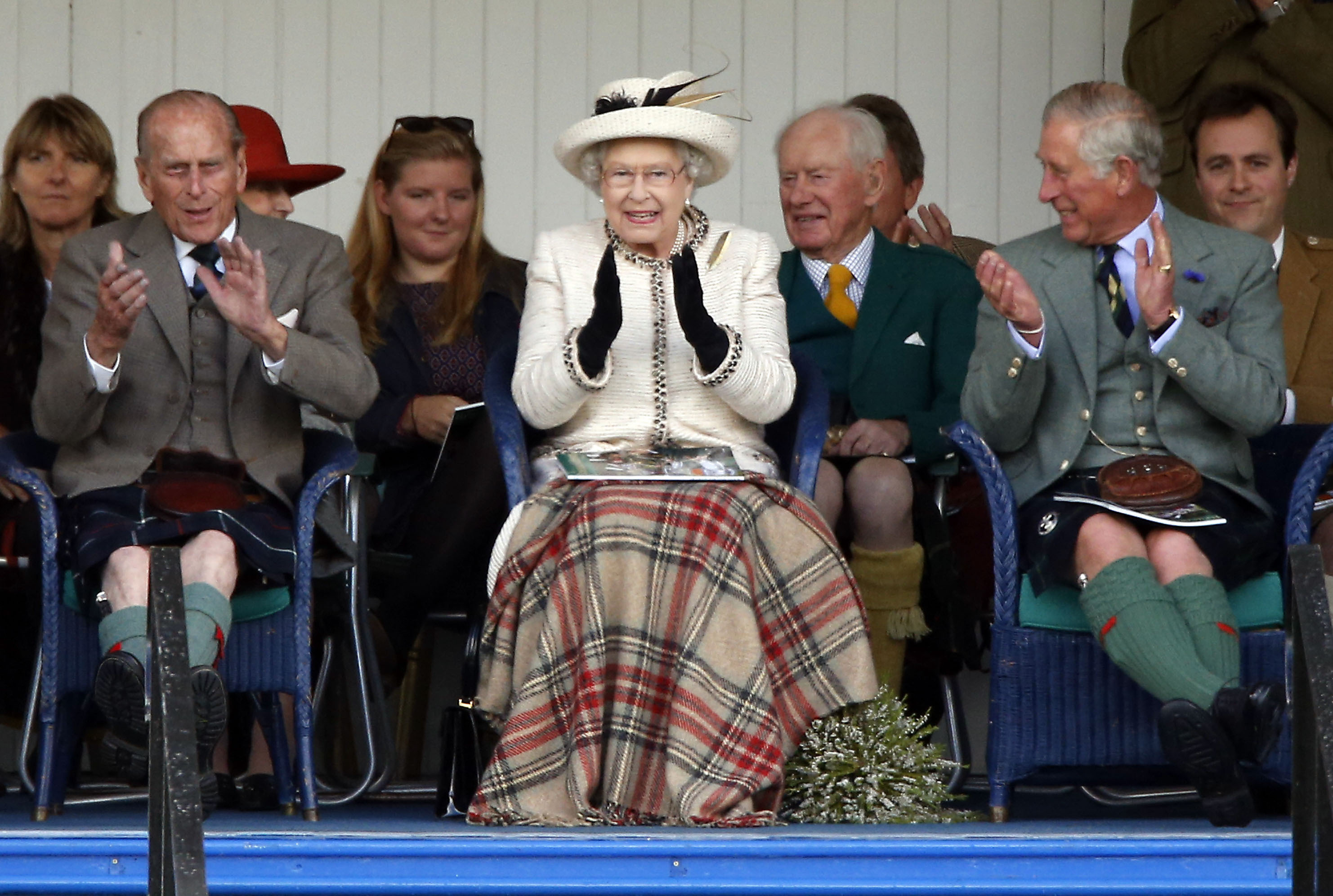 First as Princess Elizabeth and then as monarch, the Queen's life has been followed by millions who hold her in deep affection.
And now, as Her Majesty's 90th birthday approaches, the eyes of the nation will be upon her once again.
While all corners of the UK will be putting out the bunting for Her Majesty, but we wanted to focus on one very special relationship – the Queen's lifelong love affair with Scotland.
The Queen's enthusiasm for this country is genuine. Her mother was Scottish and her sister, Margaret, was born there.
Balmoral holds a dear, dear place in her heart. It is there she spent part of her honeymoon – at Birkhall on the Balmoral Estate – and where she now spends an increasing amount of time during the year.
As well as her annual August and September visit to the main house, she and husband, the Duke of Edinburgh, also spend a week at the start of their stay at Craigowan Lodge, a seven-bedroom stone house a mile from the castle which is normally used for guests. In some years the Queen has stayed at Balmoral for 63 nights.
Scotland has been her haven from her hectic public schedule over the years, and she has instilled a love of the country in her children and grandchildren too.
And if you need any further evidence of the Queen's devotion to Scotland, it is said that every weekday morning at 9am, when she is in residence at Buckingham Palace, Windsor, Holyroodhouse or Balmoral, the Queen has a piper play the bagpipes under her window for 15 minutes!
Join us as we take a trip through the Queen's life in Scotland.
The new Queen in Scotland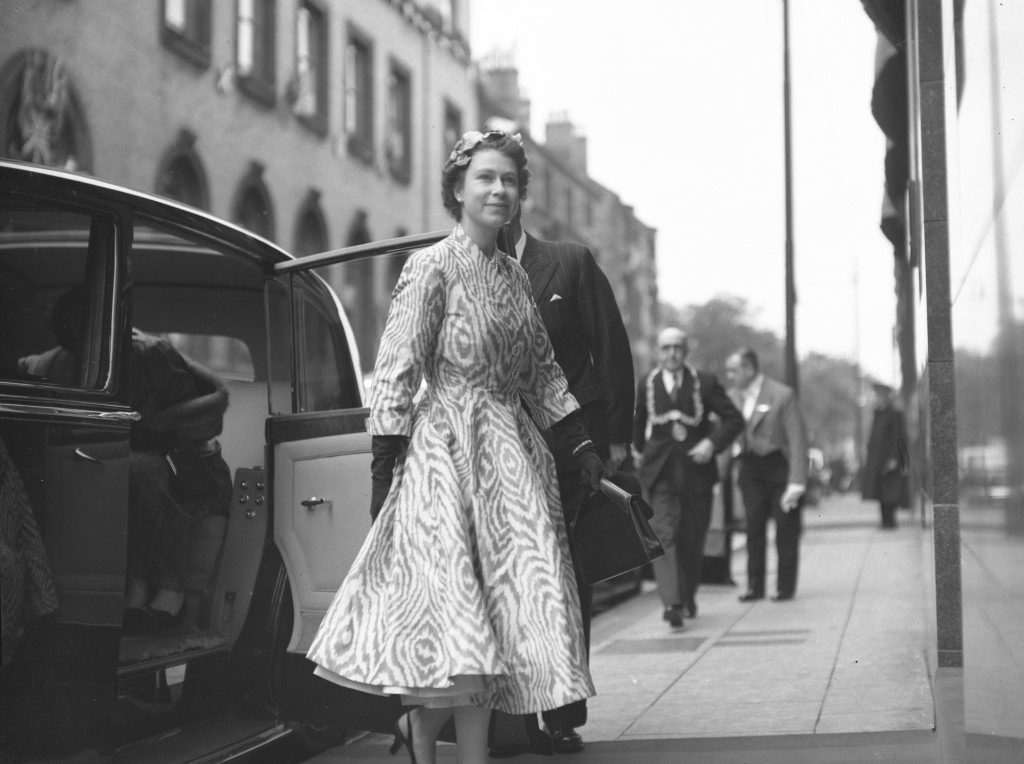 PRIOR to February 6, 1952, Elizabeth had been Princess.
But upon the death of her father, King George VI, she immediately became Queen.
It would be more than a year, though, on June 2, 1953, before she would have her coronation.
It wasn't long before she was making the trip north of the border to her beloved Scotland, but this time as the crowned Queen.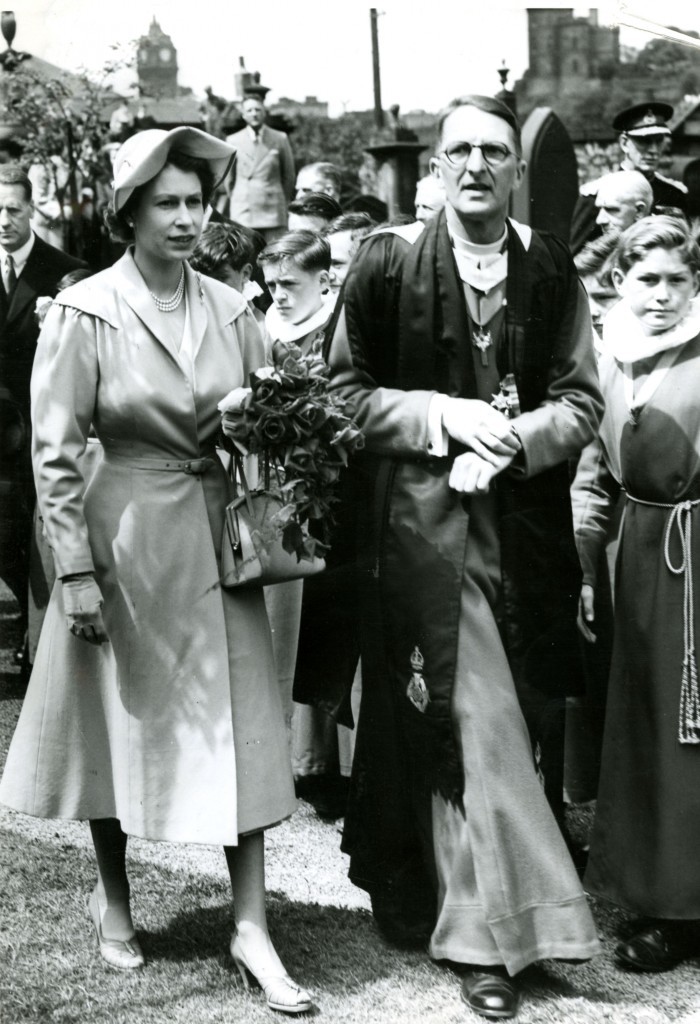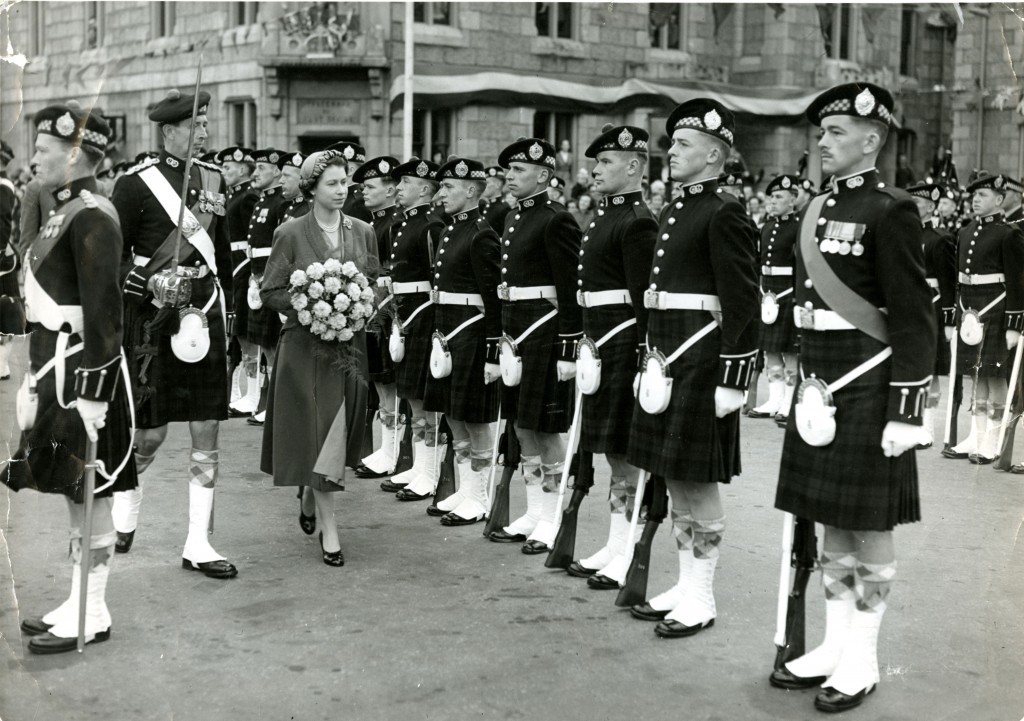 On June 23 she had the crowds flocking to Edinburgh as she rode along Princes Street in an open carriage between pavements eight-deep with "flag-waving, cheering men, women and children".
To mark her arrival in "her Scottish capital" a 21-gun salute boomed out from Edinburgh Castle.
After a busy week of engagements she spent a day visiting Lanark, Motherwell, Hamilton, Airdrie and Coatbridge before heading back south by train.
In 1955 she was delighting the 30,000 people who'd flocked to see the Braemar Highland Games, one of her most-loved Scottish events.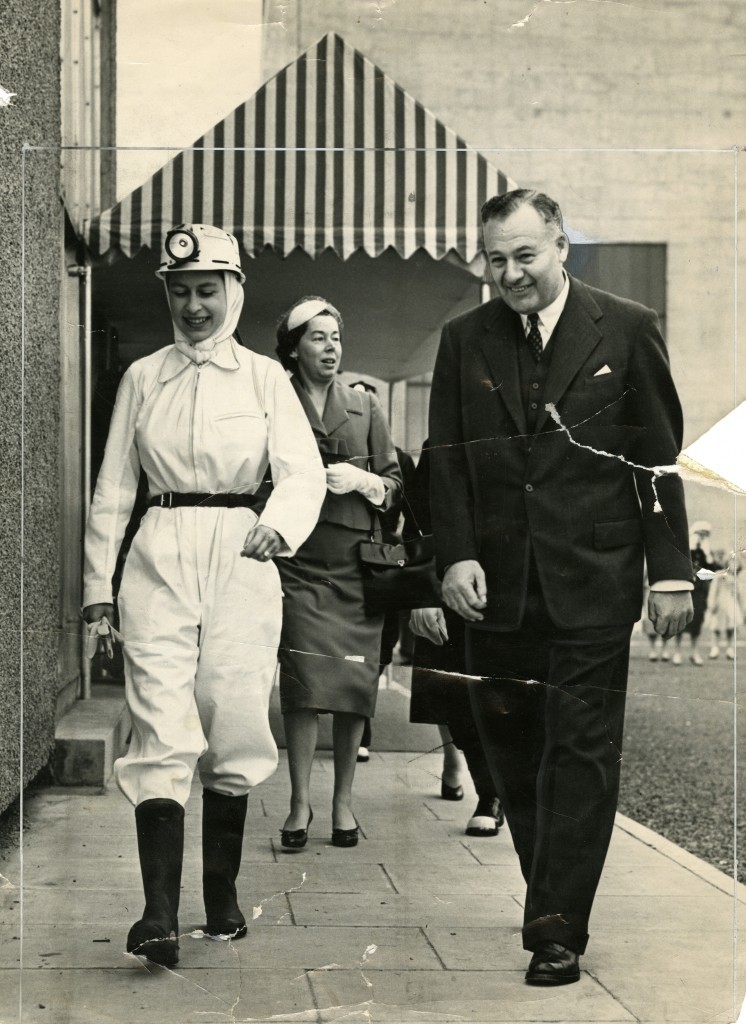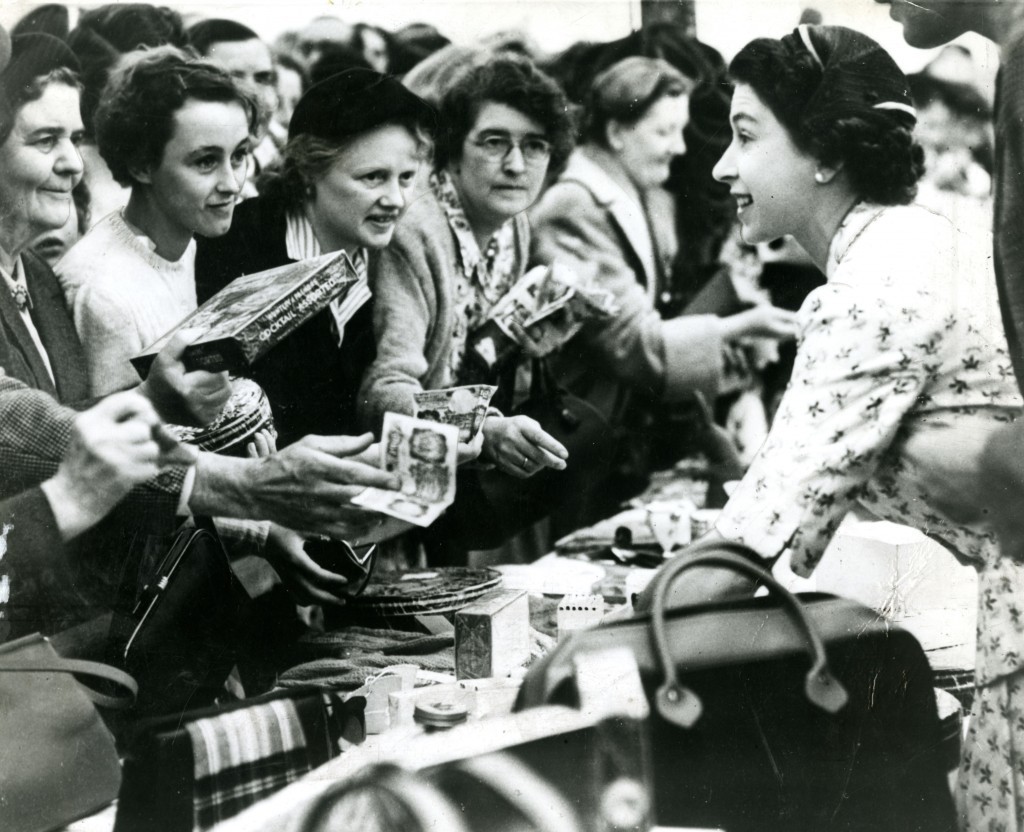 Along with the Duke of Edinburgh she'd also brought the Queen Mother, Prince Charles and Princess Anne for a day out.
Teams from the Gordon Highlanders and the Black Watch competed for the tug-of-war, with the Black Watch, who provided the Queen's guard at Balmoral, coming out on top.
With her new position as monarch, the Queen inevitably found her schedule bursting with visits around the UK and much further afield. to the Commonwealth and to the likes of New York.
But to Scotland she would continue to return as the decades rolled on.
The Queen in Scotland, by royal expert Ian Lloyd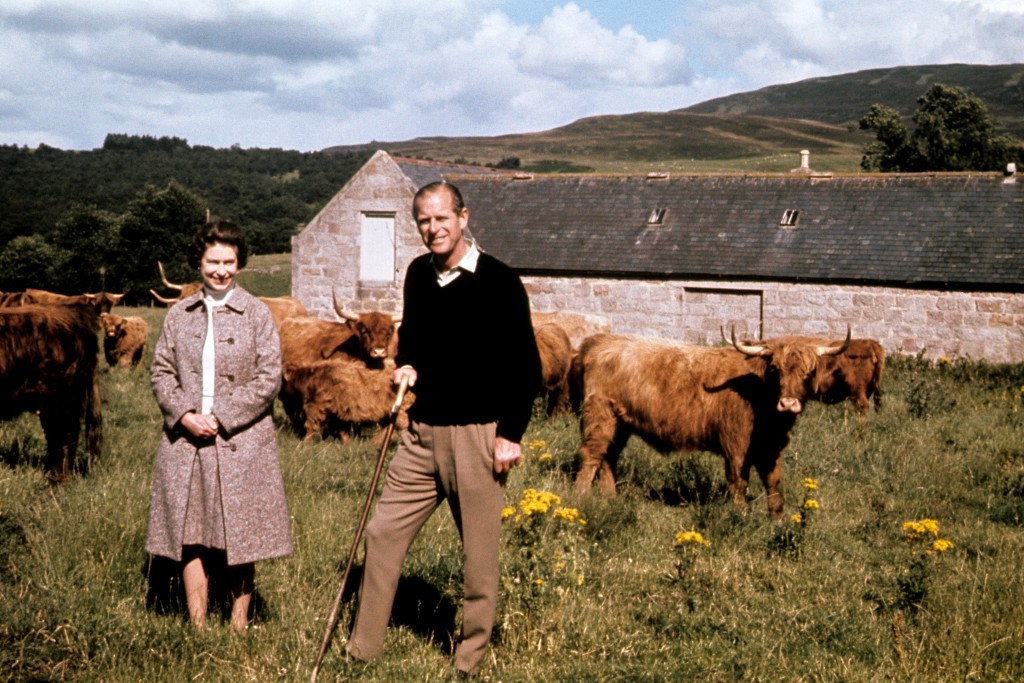 BALMORAL is a place one looks forward to very much as the summer goes on," reflected The Queen in the 1990s.
"I think it has an atmosphere of its own. You just hibernate; but it's rather nice to hibernate for a bit when one lives such a very movable life".
Her granddaughter Princess Eugenie says "it's the most beautiful place on earth. Granny is most happy there."
Royal courtiers refer to the time the Queen spends in Scotland each summer as "the Big Rest".
Elizabeth II herself added: "To be able to sleep in the same bed for six weeks is a nice change."
Hers has been a lifelong love affair with Scotland. As a child each August she was taken by train from London and would divide the next 10 weeks between the stiff formality of life at Balmoral during the reign of her grandparents George V and Queen Mary and the far more relaxed atmosphere of Glamis Castle, the home of her Strathmore grandparents.
A few years ago Mary, Dowager Countess of Strathmore, took me on a guided tour of Glamis and up on the roof tops she recalled how the Queen, wanting to show the castle to her younger sons Andrew and Edward, gave her a call and arranged a visit.
They too climbed to the top and had their photos taken squashed in to the small space between the parapets, and had fun staring down at unsuspecting tourists dotted like ants far below.
One of the Queen's favourite homes is Craigowan Lodge on the Balmoral estate, where she stays in late July while the castle is made ready for her summer visit.
When she was a child it was occupied by the Grand Duchess Xenia of Russia, sister of the murdered Tsar Nicholas II.
The Queen's cousin, Margaret Rhodes, once told me that when, as girls, they passed the Lodge they would loudly sing the "Yo ho heave ho" Volga Boat Song.
The Queen stays at Craigowan for a short break in May as well. She always tours the whole estate on each visit and many a tourist must have choked on their tea cakes when she walks into the café for an informal look around.
Back in the 1930s The Queen and Princess Margaret used to shop in Woolworth in Aberdeen, buying toy animals for Elizabeth's model farm and Christmas presents for the family.
With the death of her father, George VI, in February 1952, the 25 year old Elizabeth inherited the private estate of Balmoral.
Apart from six visits to the stud farms of Kentucky and three lengthy stays on Malta in the late 1940s it is the only place on earth she has holidayed.
Her routine has remained the same since over the past 64 years.
Immediately she arrives she changes into a tartan skirt, stout walking shoes with socks, a buttoned up cardigan and a looser cardie on top.
It's the royal equivalent of a onesie – with pearls.
She takes daily horse rides accompanied by a groom, or walks the corgis.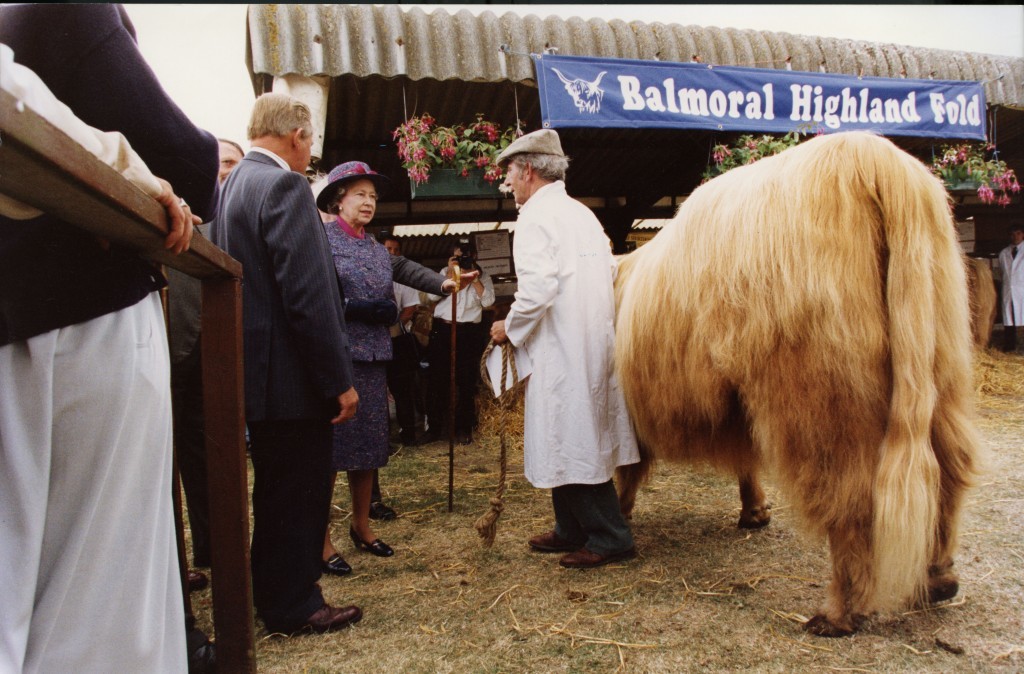 In her youth she enjoyed other country pursuits. "I taught the Queen to stalk," Margaret Rhodes told me. Dressed in mackintosh trousers they would head to a high ridge where they could look down at the landscape in search of red deer, carrying a canvas bag containing a lunch of cold meat and fruit.
Her Majesty shot her last stag in 1983 near to the Spittal of Glenmuick, in a spot that is now called The Queen's Corry.
Picnics and barbecues take place daily.
There are also candlelit suppers in log cabins alongside the River Dee. This is very much the Queen's domain. She lays the table and afterwards tidies up, washes the plates and throws the rubbish in to plastic sacks.
One courtier says it is unnerving sitting there while the Queen does all the work.
"During the meal, she comes behind you and picks up your plate ready for the next course."
On one occasion, he recalled, someone had knotted a black bin liner before everything had been thrown in it. "Who's done this?" said the Queen irritably, as she untied it.
The only thing she allows guests to do is to blow out the candles, as she insists on keeping them for next time. "There's plenty of light in that one," she'll insist.
Then as she brushed the floor a friend made her laugh by saying "you could put up a notice. 'Queen Elizabeth swept here!'
The Queen takes her duties as the local laird very seriously.
She pops in to the local shops and in the 1969 documentary Royal Family was filmed buying four-year- old Edward an ice cream at the local shop. Never carrying money, she was obliged to borrow half a crown from one of the film crew (that's 12.5p to the under-40s, not something she wore on her head).
Every Sunday she worships at Crathie Kirk. I remember seeing her for the first time there in 1977, and what a spectacular sight it was with the Argyll and Sutherland Highlanders marching before the mirror-polished Phantom IV Rolls Royce containing the Queen and Duke.
She also makes an annual appearance at the Braemar Games on the first Saturday in September.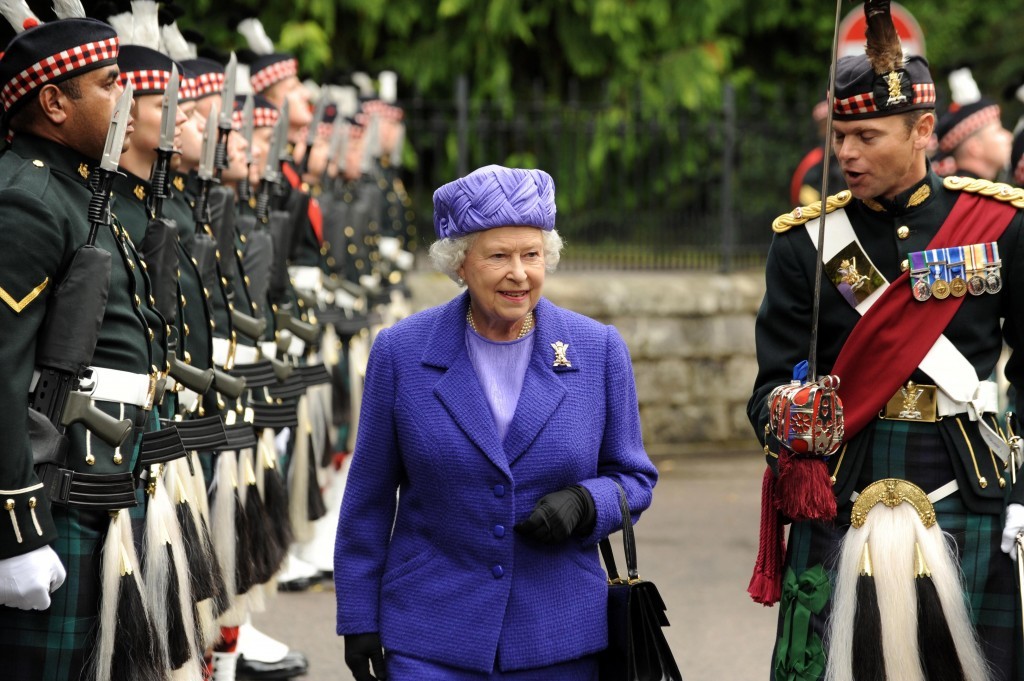 Organisers make sure her favourite items feature in her visit of an hour and a half in the afternoon. Things going wrong raise a royal chuckle. The guy who drops the caber rather than tossing it, the tug of war team that slip on the wet grass and her favourite the kiddies sack race. I once saw two tots bouncing up and down in their sacks and getting nowhere until a brawny official picked them up like two shopping bags and weaved his way through the others to cross the line in first place. The Queen literally rocked with laughter at that.
Although she's been to every part of the Scottish mainland and knows the Highlands like the back of her hand, a real treat for her from the mid 1950s to the late '90s was her annual summer cruise in the Royal Yacht Britannia around the Western Isles.
It was the most relaxed I've ever seen HM and she clearly loved having three generations with her on the cruise.
These days if HM wants to cruise around the isles she has to hire the Hebridean Princess a converted car ferry whose unglamorous shell houses a luxury suite of rooms ideal for the Queen and her family.
She loves dropping anchor at deserted beaches, or doing her own bit of sightseeing.
In 2006 they moored by the island of Gigha off the west coast of Kintyre. The Queen wanted to see the famous Achamore Gardens and so Princess Anne cycled to the newsagents run by Russell Town to see if there was a way her mother could be transported around. Mr Town offered to drive them around in his Peugeot people carrier.
Thinking he'd better not speak he kept mum, until Ma'am herself started up. "She was a real chatterbox and started asking me lots of questions about my family and about local sights," said the newsagent. "When I saw my daughter at the side of the road and pointed her out, the Queen waved at her."
It is just the sort of low key, ordinariness, in a glorious landscape a world away from her life as Head of State, that makes her adore Scotland and its people.
Her heart lies in the stunning countryside in particular. "You can go out for miles and never see anybody," says the most-seen woman in the world. "There are endless possibilities."
And for Elizabeth II, as she enters her tenth decade, it is a world in which she can live life "to the fullest."
Royal Favourites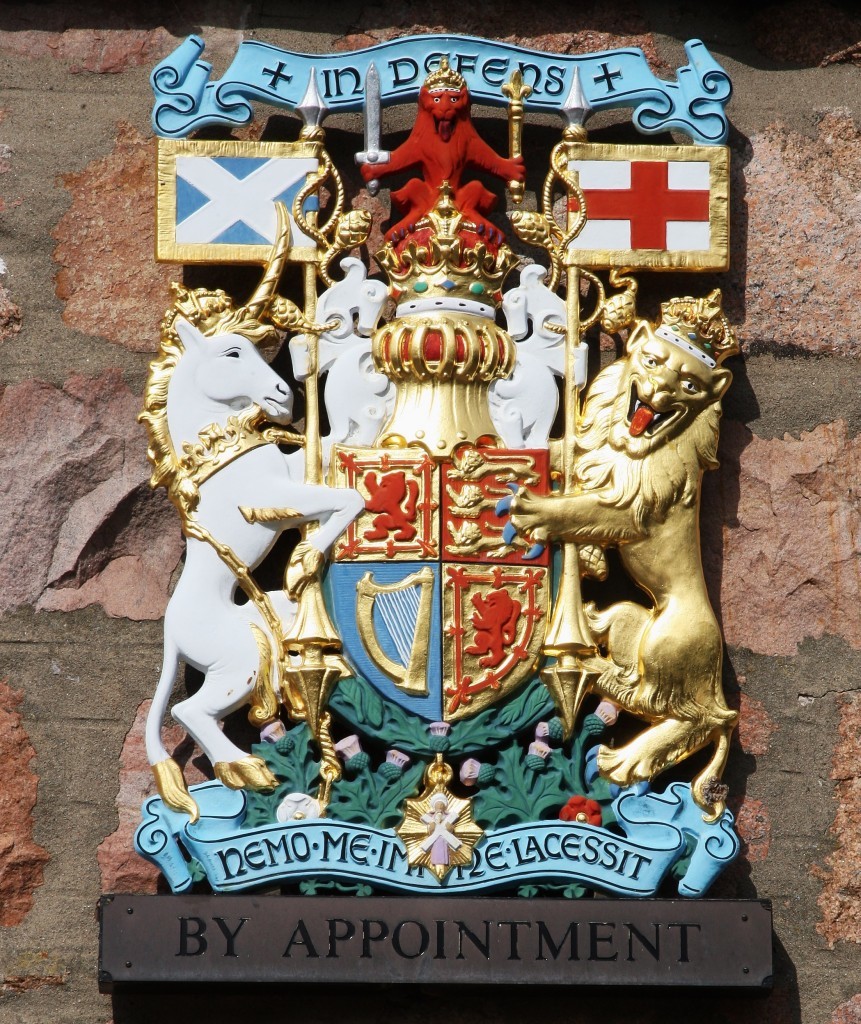 WANT to live like the Queen? Well, you don't need a Braemar postcode or a golden coach sitting in the driveway.
One way of getting a regal flavour in your life would be to do business with firms that have been given a seal of approval in the form of the Royal Warrant.
Firms that have supplied goods or services to a senior member of the Royal Family or royal household can get a Royal Warrant of Appointment.
There are 84 Royal Warrant holders in Scotland, and their businesses cover everything from bus travel to butchery, from clothing to cakes.
While there's nothing to say that royalty can't pop down to the local supermarket for their provisions, the list of warrant holders has 'high class' running through it like the fine veins of fat in a piece of venison.
There's Bonnyrigg-based Campbell Brothers, a butcher that has been supplying some of the country's top kitchens for more than a century. Britain's leading mail-order meat supplier, Donald Russell of Inverurie, is also on the list.
Other food firms to get the royal nod include the award-winning Chalmers Bakery of Aberdeen, whose list of products fittingly includes Balmoral Bread.
Keltic Seafare from Strathpeffer can help out if you are in need of "hand-dived king scallops and creel caught langoustines", while Baxters of Fochabers has been supplying soups, preserves and the like since the 1920s.
Walkers of Aberlour, whose shortbread is known around the world, also appears while whisky firm Mathew Gloag can help with something to wash it all down.
A big part of living like a royal is getting your home furnishings right. For more than 170 years Aberdeen's Glencraft has been making top-notch mattresses, divans and furniture.
If you're needing some regal jewels, Hamilton & Inches of Edinburgh sells fine jewellery, watches and silverware. The company was awarded its Royal Warrant as silversmith and clock specialist to the Queen.
Of course, once you've kitted your home out you'll want to keep it in pristine condition.
Cleaning Systems UK, based in Cupar, offers specialist cleaning and renovation services for everything from oriental rugs to stone floors that need grinding . . . if you happen to have floors that need grinding, rather than vacuuming, that is.
The Queen loves her horses, so anyone aspiring to a royal lifestyle will surely want to get involved in the equestrian world.
If so, equine transporter Eric Gillie from Kelso can help get your horses where you want them.
If you want to join the hunting set then Game and Country Ltd of Selkirk can help you rear a moor full of grouse.
Of course, those with a smaller plot may prefer to fill it with roses from rose specialists James Cocker of Aberdeen.
Whatever goods or services you are after, one of the Royal Warrant holders will surely be able to help you out. From pest control and toilet hire to grounds maintenance and plumbing materials.
Just don't forget to tell them who recommended them to you!
Royal roll-call of favoured firms:
Alan Scott Panel Beater and Sprayer. Car/vehicle repairer.
All About Baths. Bath restorers.
Allan Coggin Furnishing Consultant. Soft furnishing.
Amber Computing and IT Services. Computers, software and office technology.
Andrew Wilson & Sons. Catering equipment hire.
Angus Chain Saw Service. Horticultural engineers.
Ardayre Interiors. Installers of carpet and floor covering.
Balgownie. Supply and service of agricultural machinery.
Bluebird Buses trading as Stagecoach Bluebird. Bus and coach services.
Brian Rafferty Hair. Hairdresser.
Campbell Brothers. Purveyors of meat and poultry.
Castle Plant Ltd. Plant hire contractors.
Chalmers Bakery. Bakers and confectioners.
Cleaning Systems UK. Specialist cleaning services.
Click Netherfield Ltd. Display case suppliers.
Clow Group Ltd. Manufacturers of access equipment.
Cochran Ltd. Boilermakers.
D Johnston & Co (Laphroaig) Ltd. Distiller of single malt Scotch whisky.
Donald Russell Ltd. Supplier of meat and poultry.
Eric Gillie. Horse transport.
Event-a-Loo. Executive toilet hire.
FIS Chemicals. Supplier of water chlorination products.
Fisher and Donaldson. Bakers.
Forbo Flooring UK. Manufacturers of floor covering.
Game and Country Ltd. Gamekeeping prerequisites.
George Duncan Agri Solutions. Grass seed, fertiliser and lime.
George Strachan. General merchants.
Glencraft Ltd. Manufacturers of beds and mattresses.
Gordon Bell Pianos
Ltd. Piano tuning and servicing.
Green's of Haddington. Health and safety advisor.
HM Sheridan. Purveyor of meat and poultry.
Hamilton and Inches Ltd. Silversmith and clock specialists.
Heat Connection Ltd. Heating and Ventilating Maintenance Engineers.
Heritage Portfolio. Supplier of catering services.
House of Fraser (Stores) Ltd trading as Jenners. Outfitters and suppliers of household goods.
Hunter Boot Ltd. Suppliers of waterproof footwear.
Inverawe Smokehouses. Mail-order smoked food and hampers.
J Hewit and Sons Ltd. Manufacturers of leather.
James Cocker and Sons. Suppliers of roses.
James Cordiner and Son Ltd. Timber merchant.
John Pringle. Transport and storage.
John Ross Jnr (Aberdeen) Ltd. Fish merchants and curers.
Johnston's of Elgin. Manufacturers of estate tweed woollen fabric.
Judy Reid Flowers. Florist.
Keltic Seafare Ltd. Supplier of Scottish Shellfish.
Kinloch Anderson. Tailors and kiltmakers.
Kleen Cleaners. Dry cleaner.
Langstane Press. Printers & stationers.
Linn Products Ltd. Suppliers of entertainment systems.
Lyle and Scott. Supplier of knitwear.
M Lingard. Gunmaker.
Mackenzie Plant. Road sweeping services.
Marine Harvest Ltd. Suppliers of fresh Scottish salmon.
Matthew Gloag & Son Ltd. Scotch whisky blenders.
McNab Sport Ltd. Sports turf and amenity suppliers.
Mikhail Pietranek. Interior designer.
Murray Deeside Marketing. Manufacturers and suppliers of skin cream.
Norvite Animal Nutrition Company Ltd. Manufacturers of specialist animal feeds and supplements.
Presly Pest Control. Pest control contractor.
Purvis Marquee Hire Ltd. Hirer of marquees.
RR Spink & Sons. Fishmongers.
RCS Enviro. Cleaning services.
Richard Irvin & Sons Ltd. Building services contractors.
Richard J Webb. Master upholsterer.
Row Cowie Land-Base Services. Landscape and grounds maintenance.
Scottish Communications. Communications equipment.
Scottish Groundcare. Sports contractors.
Scottish Hydro-Electric Ltd Perth. Suppliers of electricity.
Semex Ltd. Suppliers of cattle breeding services.
Signs Express Ltd. Signage and graphics.
Sparks Mechanical Services. Suppliers of refrigeration equipment.
St Jude's Laundry. Launderers.
Tenant UK Cleaning Services. Suppliers of sweeping machines.
The Warehouse Sound Services. Sound equipment suppliers.
Tirlin Pin Dykers. Drystone dykers.
Valvona & Crolla Ltd. Supplier of fine cheese.
W Brown Roadworks Ltd. Road maintenance contractor.
WA Baxter. Purveyors of Scottish specialities.
WL Sleigh. Motor vehicle hirers.
Walkers Shortbread. Suppliers of biscuits.
Wallace Cameron International Ltd. Manufacturers & suppliers of first aid dressings.
Walter Davidson & Sons. Chemists.
William Wilson. Suppliers of plumbing, electrical & building materials.
Wilson & Son. Piano & harpsichord tuners.
---
READ MORE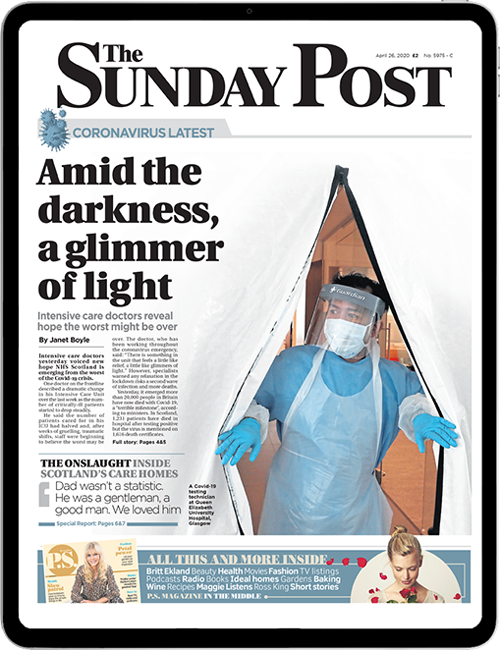 Enjoy the convenience of having The Sunday Post delivered as a digital ePaper straight to your smartphone, tablet or computer.
Subscribe for only £5.49 a month and enjoy all the benefits of the printed paper as a digital replica.
Subscribe