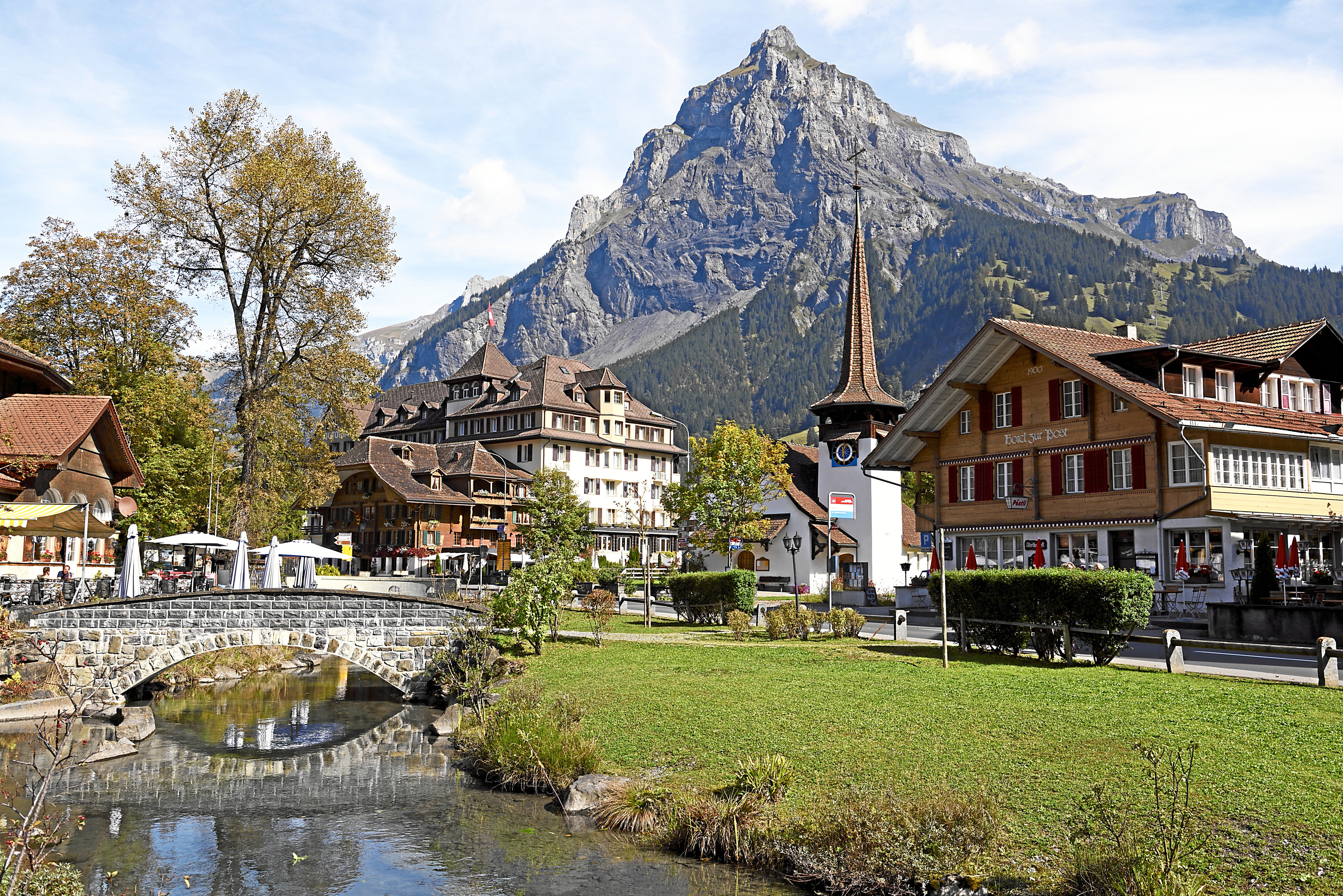 Well, forget the pompous verbosity of host Leonard Sachs and think of the lovely costumes the audiences wore.
Add in a snowy Swiss paradise and you've got the ingredients for a very different, but superb holiday.
The venue is pretty Kandersteg in the Bernese Oberland, and every last week in January, this picturesque village of 1,200 inhabitants turn the clock back to 1898 to stage a Belle Époque week.
The whole village enters into it and dresses in period costume, there's a host of nostalgic events such as tea dances, torch-lit tobogganing, cross-country skiing with the equipment used back in the day.
Ice skating, ice hockey, curling, candlelit dinners of traditional Swiss cheese fondue and raclette, and alpine horns and yodeling make an appearance too.
I can't stress enough how much fun it is. I went out this past January and couldn't get enough of it.
Parading down the snowy streets are chaps in Sherlock Holmes-style clothes, and ladies looking straight out of a Dickens novel, with furs, lace gloves and stupendous hats.
Musicians play music from that era and even when you shop in the supermarket you find your cashier in period costume. It's a hoot!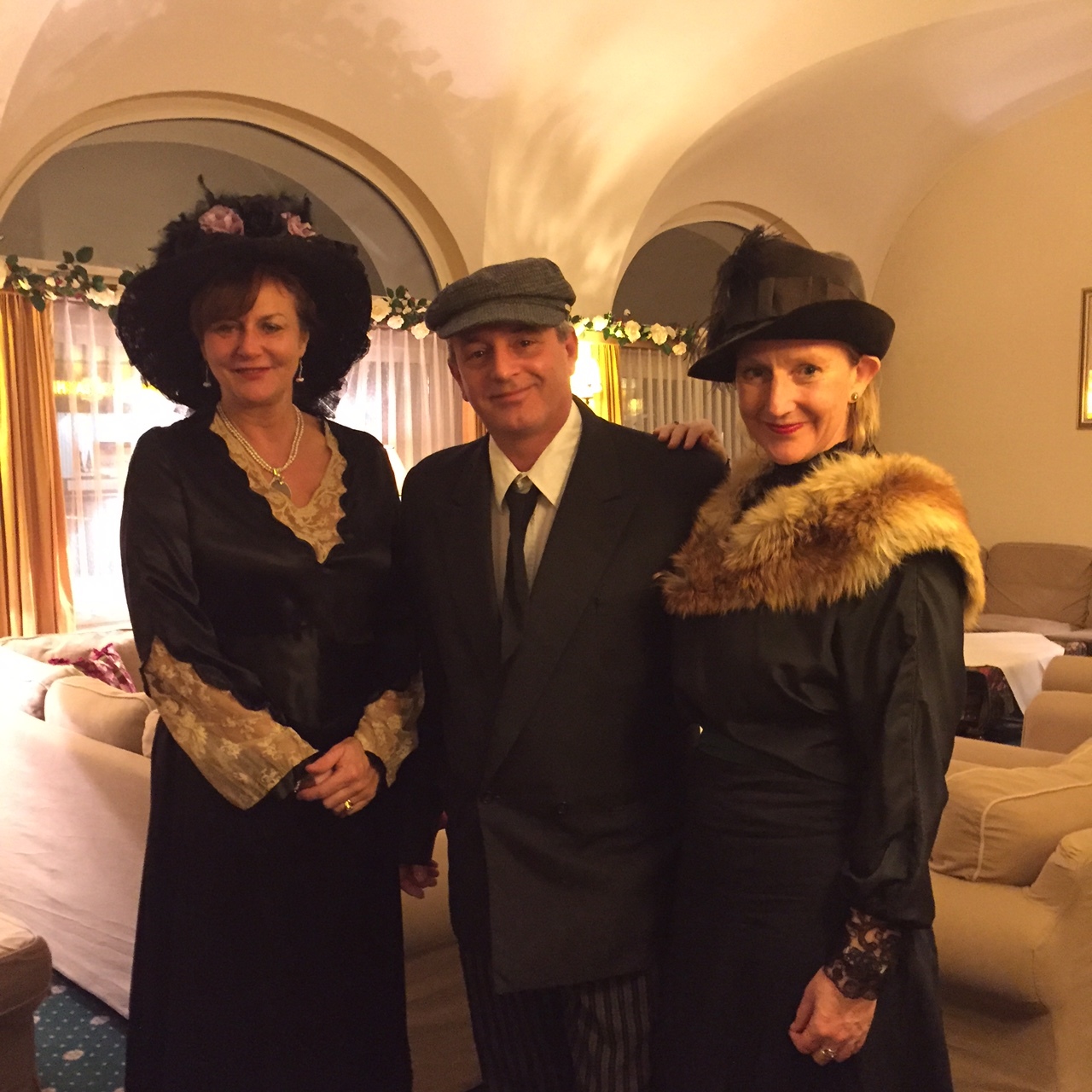 Horse-drawn carriages clatter down the streets and on the Friday and Saturday nights there's a Ball with a live orchestra. You don't need to worry about bringing out your own costume, there's a shop in the village that rents out the attire.
The logical place to stay is the Hotel Belle Époque Victoria, a four star in the heart of the village, complete with swimming pool, sauna, beautiful restaurant and library.
Rooms here are on offer from Inntravel, who are Alpine experts.
I tried my hand at sledging, but you can enjoy this week even if you're not especially fit or active. It really does suit all ages and stages of life.
The area for sledging was the beautiful Oeschinsee, a gondola ride up the mountains. This area is a UNESCO World Heritage site.
The lake freezes over in winter and you can enjoy the view from the Hotel Oeschinsee – a traditional wooden chalet hotel that you can only ski or walk to, as there's no road. Owned by the sixth generation of the Wandfluh family, it's a real treat to have lunch up here.
The Kandertal region is Switzerland's third largest cross-country area. There are up to 60-kilometer-long skating and classical trails, and lessons are available. Especially popular are the illuminated night trails, which allow cross-country skiing until late evening.
Though I would definitely recommend going out for the Belle Epoque week there are other events throughout the year.
Go at Christmas or New Year and you'll encounter Pelzmartiga, when locals dress up (again!) and play pranks on spectators.
In January you can enjoy the International Husky Race which attracts mushers with their huskies.
Come in February and you'll find the Kandersteg Popular Ski Run and Nordic Day. This is a series of cross-country events in the Bernese Oberland.
The Oberländer Bike Party & Nordic-Walking Event takes place over two days in June. Various posts have to be visited and stamped off to prove you've covered the terrain.
In June and July you find the Openair Cinema Blausee – films on a 17-meter screen against a breathtaking backdrop.
And in August you can enjoy the Alpcher – a culinary mountain tour showcasing regional specialties and musical entertainments.
All good reasons to visit. Pretty much everyone speaks good English and you're made to feel very welcome.
You're closer to Zurich airport to get to Kandersteg but I flew easyJet from Edinburgh to Geneva and hopped on the train to travel east. One of the most amazing things about Swiss trains isn't just that they run on time to the minute, but that you can make connections as tight as two or three minutes.
You can find out in advance which platform your connection is leaving from and be assured that you'll be on that next train as it pulls out the station.
Beat that, ScotRail!
---
10 surprising facts about Kanderstag
The village Kandersteg is named after the waterfalls and the whitewater (from the Latin, candera) that streams down the mountain.
The Lötschberglinie railway line through the Kander valley to Kandersteg was built in 1906 and represents one of the greatest achievements of railway building projects in the Alps.
Kandersteg is home of the KISC, the World Scout Centre, which hosts around 10,000 Scouts a year. Lord Robert Baden-Powell initiated the building of the Centre in 1923 and was a frequent visitor to the alpine village himself.
Since 1991 the Dhammapala Buddhist monastery has offered courses and retreats in Kandersteg.
Thomas Cook (below) guided the first group journey through Switzerland, passing over the Gemmipass to Kandersteg.
In 2000 Prince Charles visited Kandersteg together with Adolf Ogi, former president of the Swiss Federal Council and born Kandersteger. Famous visitors of the past include Lenin, Picasso, Alexander Dumas and Mark Twain who all helped the Gemmipass and the Kandersteg alpine region to its fame.
In 2016 the Nordic Ski Center will be re-opened in Kandersteg. It's a professional ski-jumping area which is suitable for national and international events.
Kandersteg belongs to the top 3 cross-country destinations of Switzerland.
The Kandertal and the region around Kandersteg is one of Europe's top ice-climbing destinations with routes for beginners to some of the most difficult and spectacular climbing!
The alpine village is well known for its delicious alpine kitchen. Three restaurants are members of the Swiss Gilde quality label, standing for regional quality food and outstanding hospitality.
For more on Switzerland, go to MySwitzerland.com or call 00800 100 200 30.
Inntravel offer breaks in Kandersteg from £598 a week. The Belle Epoque week, including sledging, sleigh ride and ball, 7 nights' B&B and 4 dinners costs from £1,280. See inntravel.co.uk or call 01653 617001.
For rail details, call Switzerland Travel Centre on 00800 100 200 30 or swisstravelsystem.co.uk
---
READ MORE
Don't worry go to Switzerland!
Swiss Bliss: Escape and live the high life in stunning ski resort Villars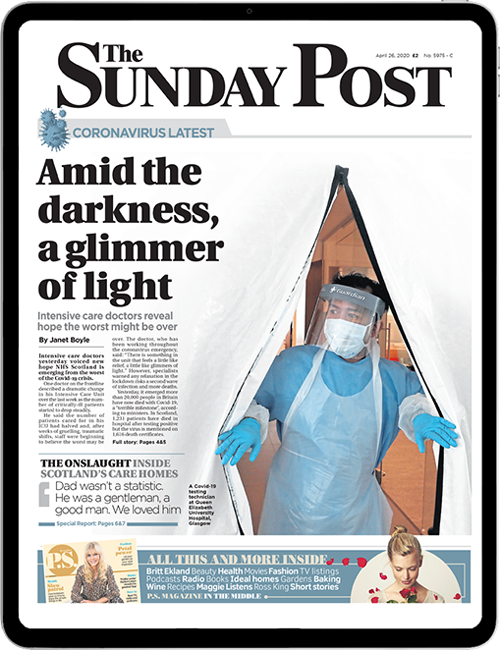 Enjoy the convenience of having The Sunday Post delivered as a digital ePaper straight to your smartphone, tablet or computer.
Subscribe for only £5.49 a month and enjoy all the benefits of the printed paper as a digital replica.
Subscribe