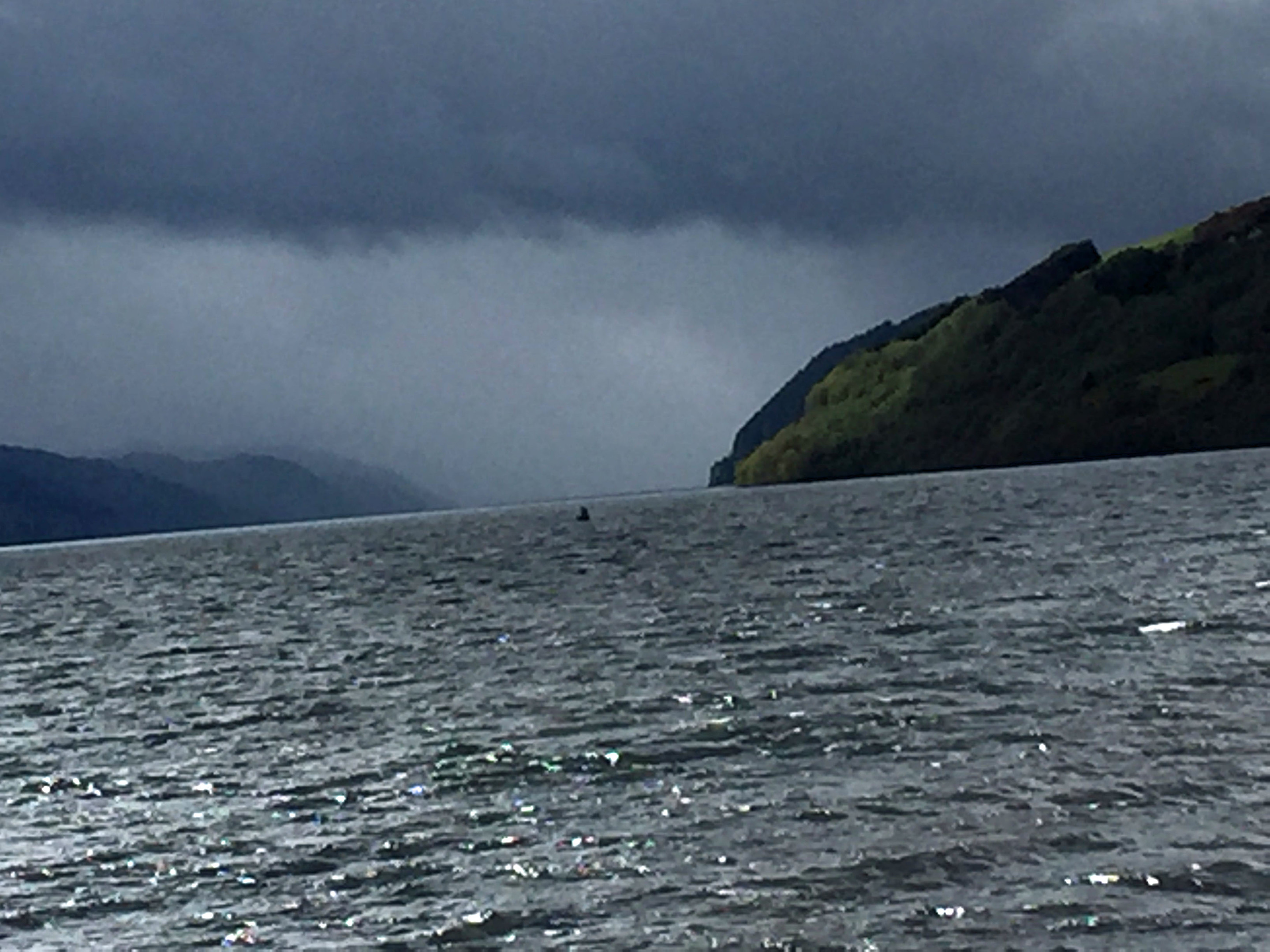 A SCEPTICAL student has become a Nessie convert after a close encounter with the mythical monster.
Startled Jolene Lin captured this photo of a "snake-like head" poking out of Loch Ness during a pleasure cruise last week.
Prior to the sighting, the 24-year-old student from London, pictured, was a non-believer.
But the drizzly long distance sighting has now convinced her something large and slinky is living in the huge expanse of water.
"The weather was slightly drizzling and I was on the top deck of the Loch Ness boat throughout the ride," she told the Sunday Post.
"About midway through the journey, I looked to the right of where I was standing and I saw a thin snake-like head emerging from the waters and moving a little before submerging back into the waters again after a few seconds.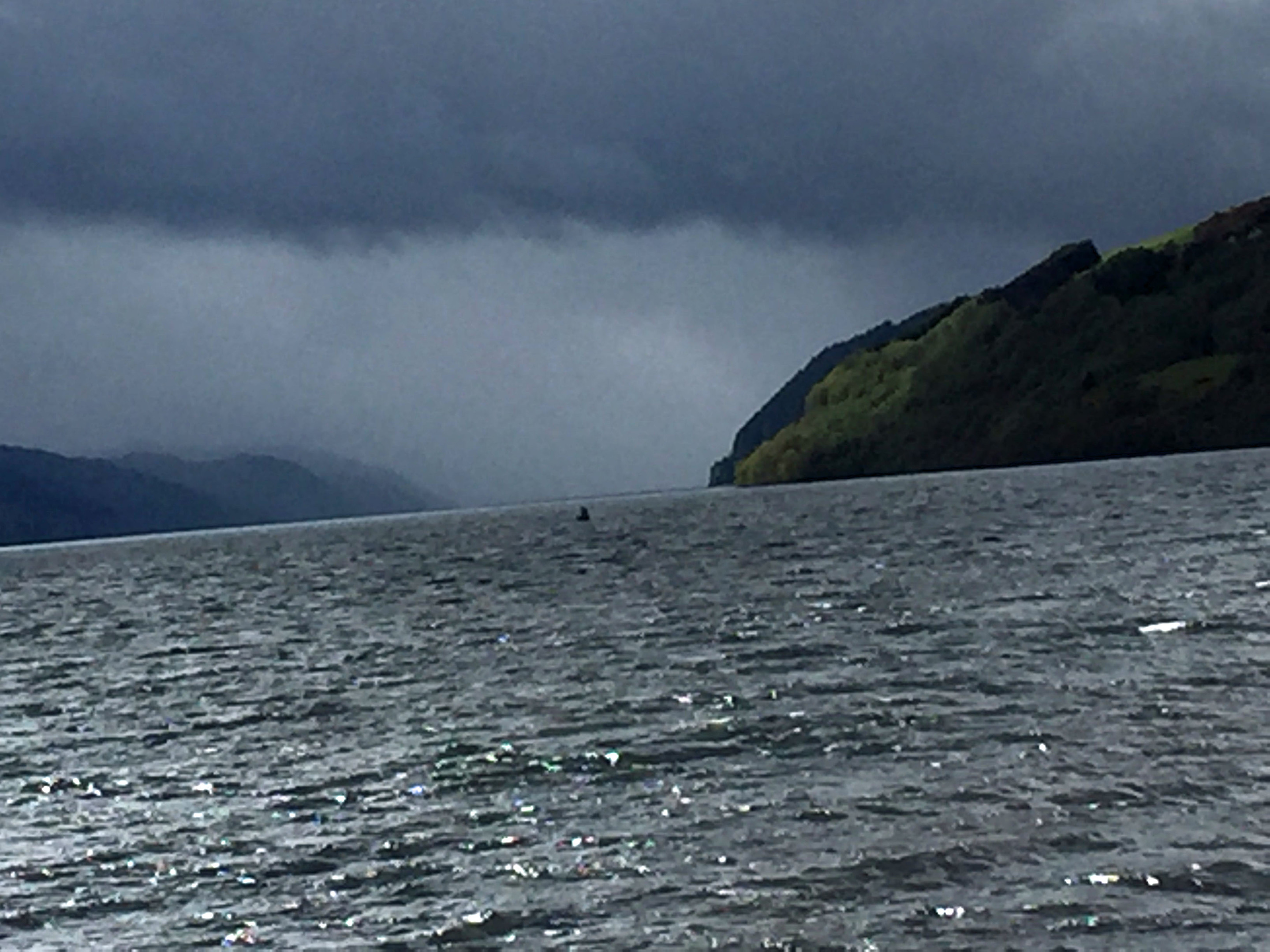 "Thankfully I was constantly taking pictures while on the boat ride so I managed to capture what I saw then, and took two pictures of the encounter. I was a non-believer of Nessie at first but after
I saw what I saw, I am convinced that there is something relatively large living under the waters of the Loch, and it's not something which I have seen before.
"It was a brief and spontaneous moment.
"It was there and I was lucky enough to be in the right place at the right time.
"No-one else saw it as far as I know and there were no other vessels on the loch which was quite choppy."
Gary Campbell, president of the Official Loch Ness Monster Fan Club, is very impressed with the image she captured.
He said 2016 is turning into a vintage year for Nessie sightings –with photographic evidence to back all of them up.
"This is because pretty much everyone now owns a smartphone with a camera," he said.
"It's great that once again a visitor to the loch has seen something while they are here. But as always, the chances are pretty slim when you consider that there are about 500,000 visitors each year and only a handful of sightings.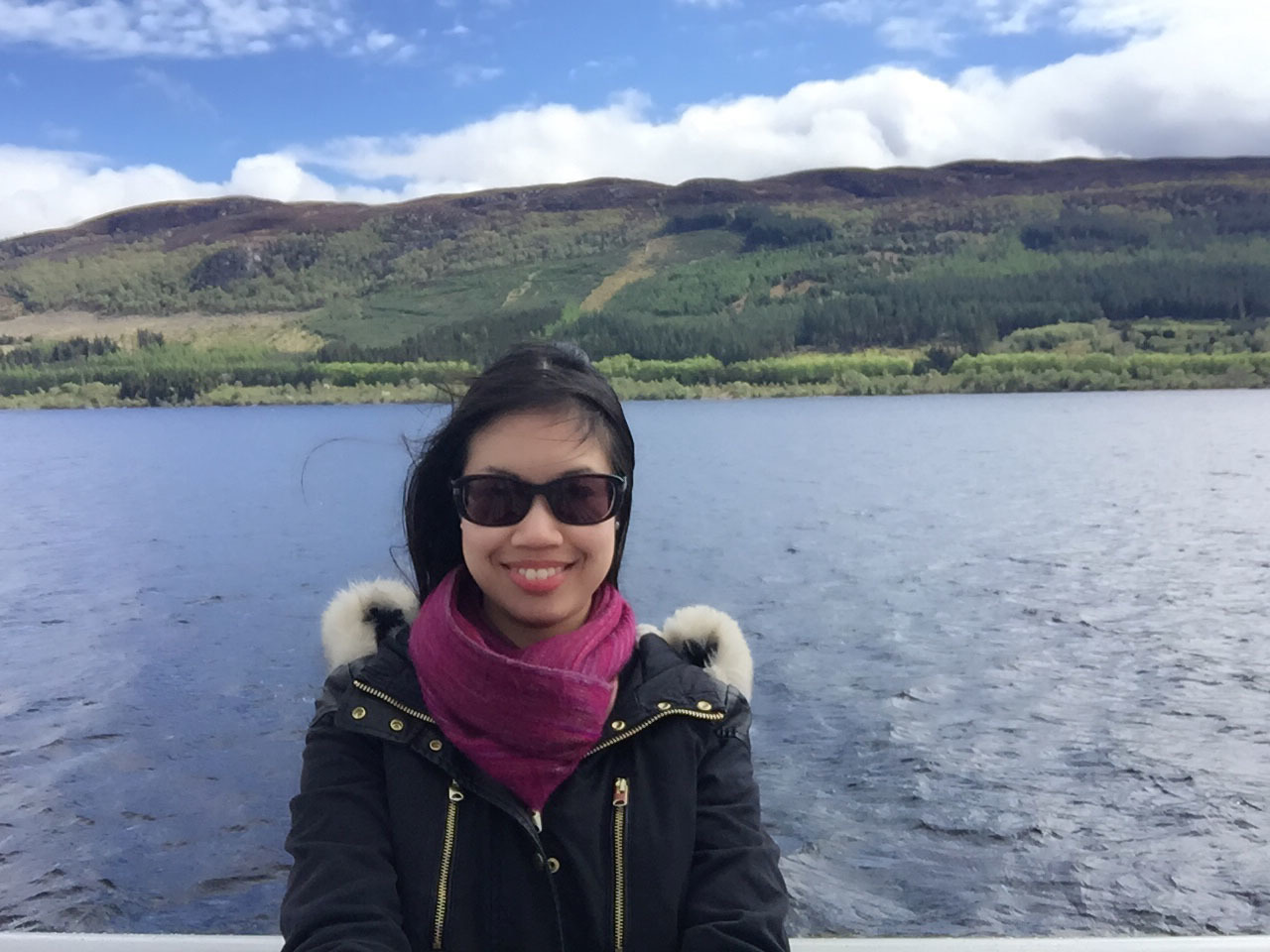 "I think that this proves that Nessie is alive and well. Earlier this century, she seemed to go into hiding for a while and we were concerned that the family Ness might be no more.
"But with four sightings already this year, it appears that she's happy to pop up and have a look at what's going on."
The first sighting of Nessie was in 565AD by St Columba and there are now 1,080 on record. All of them are logged on Gary's website www.lochnesssightings.com.
---
READ MORE
Secret files lift lid on Loch Ness monster scientist
Wet and wild flumes at Inverness Aquadome are a match for big Nessie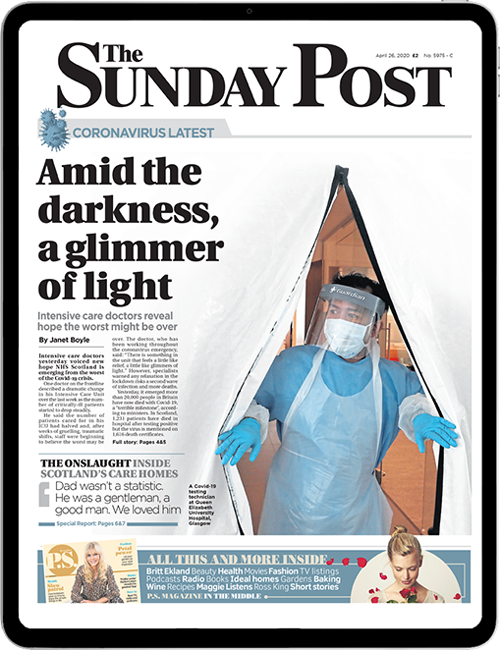 Enjoy the convenience of having The Sunday Post delivered as a digital ePaper straight to your smartphone, tablet or computer.
Subscribe for only £5.49 a month and enjoy all the benefits of the printed paper as a digital replica.
Subscribe