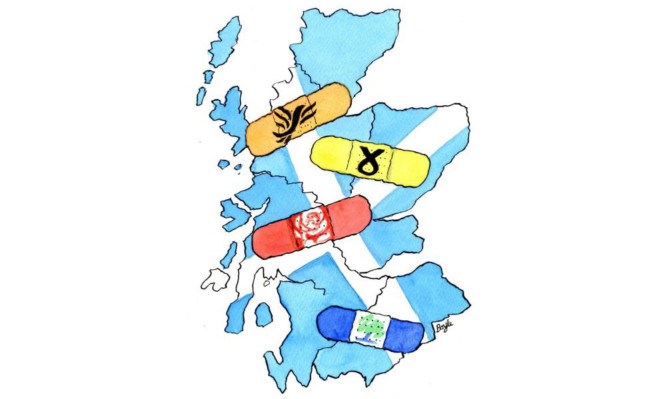 The referendum battle may be over but the fight for a better future has just begun.
The people of Scotland have spoken and, while they may have said No, they were not backing the status quo. They want significant, meaningful powers to give us the freedom to build a better nation. There is no time for recriminations, no point in perpetuating arguments that have passed.
Everyone on both sides must accept the democratic will of the people and pull together, all in the same direction, to move the nation forward.
We were promised change.
We were promised a better Scotland.
We were promised new powers to control the things that matter most to us.
All three of the main UK political parties stood together to persuade us that we didn't need to be a different country to have a different society. Scotland was asked to take David Cameron, Nick Clegg and Ed Milliband at their word. One in four who voted No did so in the belief the future being outlined was genuine. It was a message people heard and trusted a collective commitment that has the potential to unite us all.
But the three leaders' promises will not be forgotten. The pledges must be delivered.
As part of the process, all four main political parties in Scotland will have to work together to achieve that. Our politicians need to lay out their plans in plain language that everyone understands. They need to be straight and they need to be honest with us.
What changes will be made and how? When will the new powers be rolled out and implemented?
It would be unacceptable to put a sticking plaster over the problems, hoping that will dampen enthusiasm for change. More radical surgery is required before Scotland can truly prosper. Nothing should get in the way.
The referendum showed that politics and democracy works, particularly when people feel their vote will actually make a difference.
People turned out in their millions last week to express their will, people who had never voted before and folk who had not voted for decades. It was the most impressive aspect of the entire referendum process and one which has made us the envy of the world.
If the Westminster leaders let them down it will be not just a betrayal of those people but of politics as a whole.
But the West Lothian question the problem of whether Scottish MPs can or cannot vote on England-only questions is not our concern. It is an important matter, it has to be sorted out, but it is a matter for English voters and MPs. They will wrestle with that themselves.
It is to the nation's detriment that Alex Salmond won't be at the table fighting for this nation when the promised new powers are debated. He, more than any other, galvanised and engaged the Scottish public in the referendum.
Some may find him a divisive figure, but his speech conceding the referendum on Friday morning was dignified and statesmanlike. His skills as a politician make him a fearsome opponent for those who may be tempted to backtrack and dupe a nation.
Scotland's prime objective, if it is to be fairer, is to tackle poverty. A high proportion of those who came out and voted Yes live in areas of our cities where they see deprivation every day. That's where the Yes arguments most struck a chord.
It was a resounding snub to a Labour party who have for too long taken them for granted. It was a crushing indictment of the Tory party, too far removed from the world of poverty to understand the impact of soundbite policies such as the bedroom tax.
The phrase was that we would be "better together". Well, now is the time to let us see the proof.
We are ready to work hard to create a better nation. So let the changes begin.
The Sunday Post pledged to hold all the political parties to account. And we will do that robustly and without fear or favour.
Look out Westminster, we're watching you.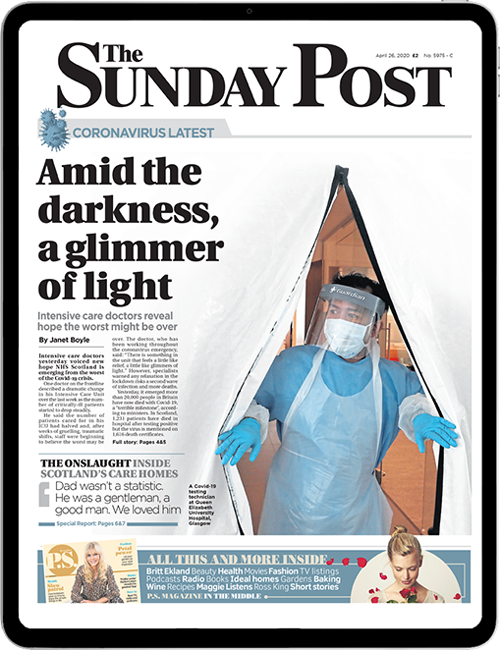 Enjoy the convenience of having The Sunday Post delivered as a digital ePaper straight to your smartphone, tablet or computer.
Subscribe for only £5.49 a month and enjoy all the benefits of the printed paper as a digital replica.
Subscribe