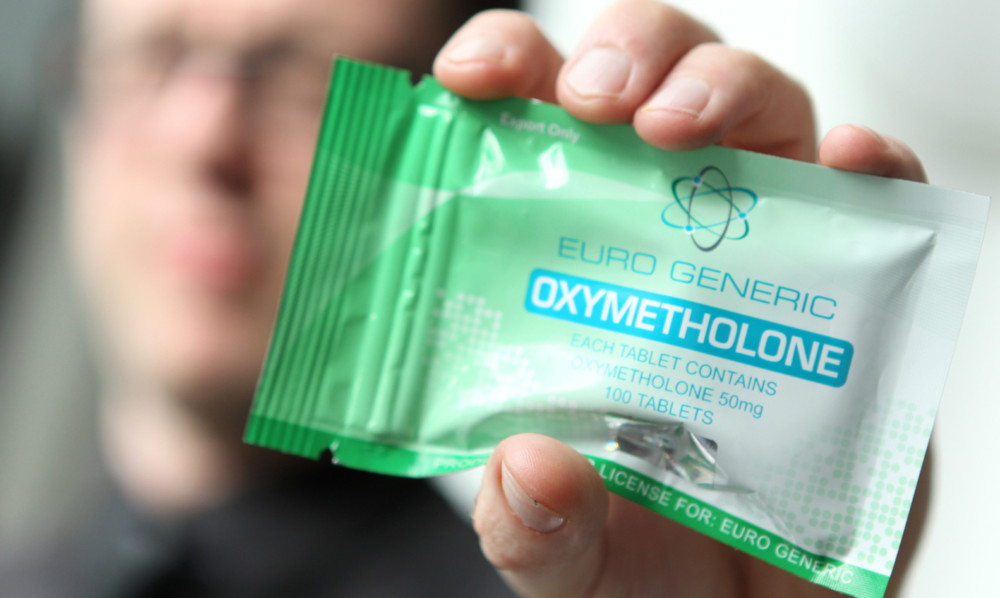 Gyms and internet awash with danger drug!
It's been linked with a string of horrific killings, from Anders Breivik's Norwegian massacre to the murder of a mum-of-two in Fife this month.
Steroid abuse is a growing problem and the illegal drug is being openly traded across the country.
Our undercover reporters were able to openly buy the dangerous class C drugs at gyms and online.
Last night it was claimed steroid abuse now makes up a third of users of needle exchanges in some of Scotland's cities.
John Campbell of NHS Addiction Services said: "Steroid use is growing and we need more specialist treatment facilities and needle exchanges to deal with it."
Kenny Simpson, of the Scottish Crime and Drug Enforcement Agency, added: "By and large the business side of steroid dealing is run from gyms, which are used as gang huts for organised crime groups.
"The availability over the internet is another of the challenges, and it's on the increase."
The use of anabolic steroids, or "roids" as they are known, has exploded in recent years.
Manchester-based charity Lifeline claim more than 100,000 Brits use them regularly. The synthesised drugs mimic testosterone to promote muscle growth. But regular use can be catastrophic.
Side-effects in men include baldness, impotence, kidney and liver cancer and high blood pressure.
Injecting also increases the chance of contracting HIV and hepatitis and is linked with increased aggression.
It was suggested the drugs played a major part in the horrific murder of mother-of-two Jennifer Rennie, 26.
Her ex-partner, keen amateur bodybuilder Scott Simpson, was believed to have killed her before committing suicide. It's believed the couple had recently split over rows about his use of the drugs.
Other recent steroid abusers linked with high-profile killings include Raul Moat and Norwegian mass-killer Anders Breivik.
Last year the law was changed to ban the purchasing of the drugs from foreign websites.
Although possessing steroids is not illegal for personal use, selling them is. But our probe found an easily accessible supply of the drugs on the streets.
One dealer, who we met at a gym in Hamilton, South Lanarkshire, claimed he could get bottles of "Sus" and "Deca" for £40 each.
That's street slang for Sustanon and Nandrolone Decanoate potent testosterone substitutes that are injected into the blood supply.
He went on to sell us 100 Oxymetholone 50mg tablets for £60 a powerful anabolic steroid used to treat osteoporosis. He boasted: "If you take this twice a day for a month you'll get seriously ripped."
As well as being available on the streets, peddlers are pushing the dangerous drugs on the web.
The law states it's illegal to import steroids for personal use by courier or freight services. But overseas companies make it easy to get around regulations.
Our undercover team was able to easily arrange for a three-month supply of "Deca" to be shipped to the door for £165.
The website was clearly geared to circumvent UK law.
"We ship our products to Europe and UK only, packages are shipped very discreetly," the site stated.
They boasted that only 1-2% of all orders were seized by customs.
Pharmaceutical expert James Semple of Community Pharmacy Scotland, said: "Even someone daft enough to use steroids without medical reason would be 10 times dafter to buy them from an unregulated source."
John Campbell, who runs the Glasgow Performance and Image Drugs Clinic, Scotland's only rehab centre for steroid users, added: "A third of all people registered at needle exchanges across the city are users of these sorts of drugs.
"We came into being in 2009 and since then we have seen a steady increase.
"There can be psychological issues with taking the drug, but these mainly happen after withdrawal."
With additional reporting by Marc Meneaud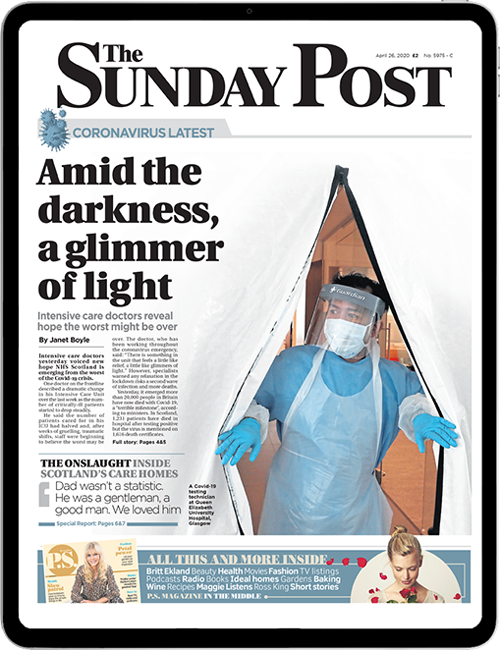 Enjoy the convenience of having The Sunday Post delivered as a digital ePaper straight to your smartphone, tablet or computer.
Subscribe for only £5.49 a month and enjoy all the benefits of the printed paper as a digital replica.
Subscribe