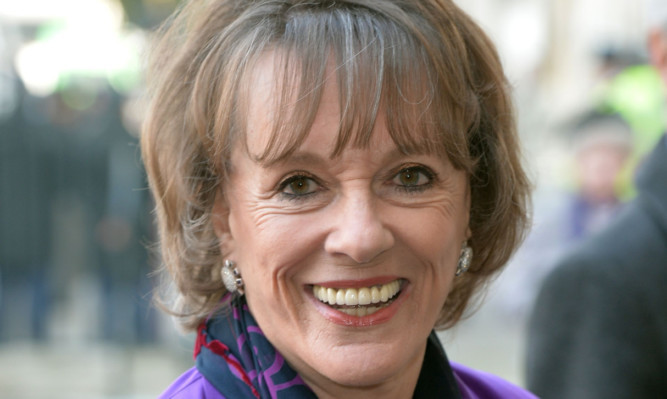 Esther Rantzen never expected when she started a helpline for the elderly one year ago that it would prove to be such a success.
Instead of the 100,000 target she had set for her Silver Line, it now attracts more than 300,000 calls.
The TV presenter, and sometime Sunday Post columnist, has clearly tapped into a need among pensioners who feel cut off and lonely at home with few family or friends who bother to visit.
And this time of year is particularly difficult for housebound people who feel cut off from the bustle that is Christmas. They feel marginalised and forgotten. Some times days go by and they don't see anyone.
It's hard to imagine the loneliness of long winter days with only the TV for company. So Esther's Silver Line offers them hope.
The former presenter of That's Life says she has been staggered at the vast scale of hidden emptiness and isolation in so many lives.
A warm human voice on the other end of the phone is a lifeline to those who have no company. A conversation can make their day. Just the thought that someone is interested helps them to feel part of life.
The people who work for Silver Line know how to engage men and women in a chat about the little day-to-day details of their life.
Many old people dread winter. They're anxious that they might fall if the pavement is icy. They worry about heating bills. But most of all they find the days long and lonely.
Being able to pick up the phone and talk even to a stranger helps them to cope. Esther Rantzen is a practical and compassionate woman. She knows what works.
When she started Childline she tapped into the needs of hundreds of children around Britain. Now, with Silver Line, she has sussed out the loneliness endured by hundreds of old folk.
Tomorrow sees the start of the BBC programme Meet The Street a series looking at the problem of loneliness.
Hopefully it will help us all to be a little more aware of the needs of our neighbours.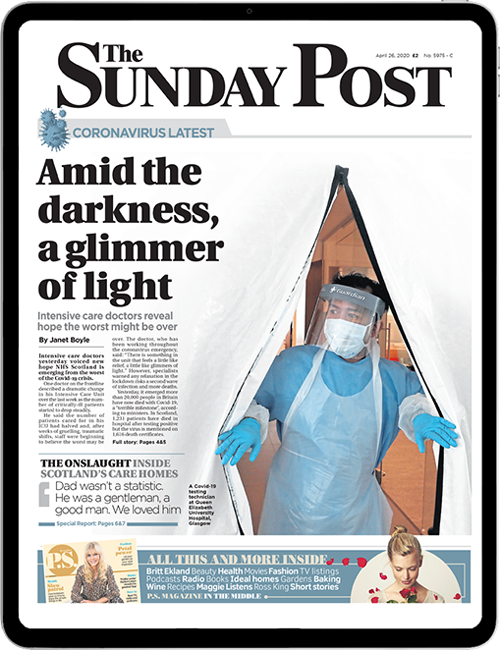 Enjoy the convenience of having The Sunday Post delivered as a digital ePaper straight to your smartphone, tablet or computer.
Subscribe for only £5.49 a month and enjoy all the benefits of the printed paper as a digital replica.
Subscribe