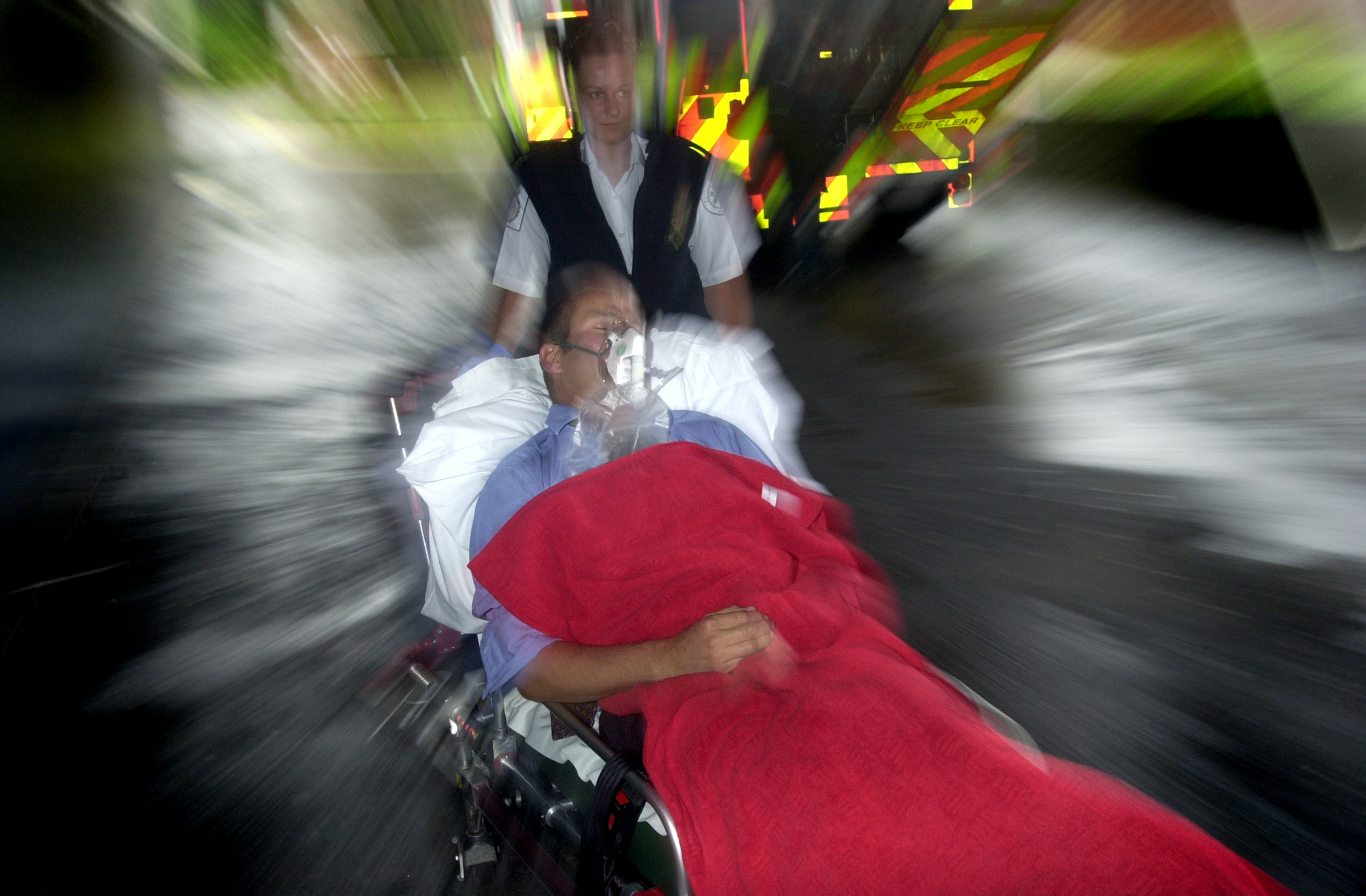 HARD-WORKING ambulance crews are being subjected to record levels of violence and intimidation, The Sunday Post can reveal.
Shocking statistics revealed this week show there are now 3500 "red-flagged" addresses across Scotland where paramedics face such extreme risks that they need a police escort to go there.
And that's an increase of 25% in just one year in the number of houses and flats where life-saving paramedics are at risk of injury, abuse or physical attack.
Staff are regularly being confronted with knives – and on one occasion a shotgun – while just trying to do their jobs.
Code explanations for the map above:
Violence at Work – Addresses where paramedics have experienced aggressive and or violent behaviour in the past.
Multi Agency Public Protection Arrangement MAPPA – addresses where the Ambulance Service have been advised by another agency that there is a risk to crews.
Scene Safety – Addresses that are classified as having problems such as being abandoned or require crews to wear safety equipment to enter.
Special Operations Response Team (SORT response) – addresses like oil distilleries and airports where specialist training/equipment may be required for paramedics.
---
Union chiefs say the problem is so bad that increasing numbers of staff are having to leave the Scottish Ambulance Service as a result of Post Traumatic Stress Disorder.
And while Glasgow postcodes have the highest number of red-flagged properties (1,192) violence against paramedics is spreading into normally quiet rural areas too.
We can reveal there are 42 red-flagged properties in the Borders postcode area, 43 in Dumfries and Galloway and five even in Shetland.
Paramedic Jamie McNamee of trade union Unison said: "The fact of the matter is people are being physically and verbally abused.
"The problem is you don't know where it is going to happen, or when it is going to happen.
"It could be 9am, it could be 3pm. The unpredictable nature of what staff face is the most challenging issue.
"Personally I've been to what looked like an innocuous address and was held against my will.
"There's other occasions when staff are presented with large bladed knives and there was a least one occasion where a person was sitting with a shotgun across their lap."
The "red flag" protection protocol applies to addresses where 999 staff have been previously attacked, threatened or faced danger.
Under the 2005 Emergency Workers Act, people found guilty of assaulting paramedics, police or firefighters can be sentenced to up to nine months in prison, as well as facing a fine.
However, Mr McNamee believes more needs to be done to protect staff.
He added: "The problem with red flags is they tag addresses, not individuals, and these people tend to have a transient lifestyle. The data needs to be updated.
"I know of one colleague who went to an address and was held captive by someone who had previously been identified as a problem.
"I am concerned about an increase of Post Traumatic Stress Disorder among staff.
"I have noticed more and more fit and healthy young men and women having to leave because of the issues they are having to deal with.
"We remember every job that goes wrong and every violent incident and store it away. But it's only a matter of time before they build up and people break down."
In August, figures published showed an epidemic of violence against emergency workers, with police officers, paramedics and firefighters all punched, threatened and spat on while trying to do their frontline jobs.
A staff survey across the three "blue light" services has previously found how alcohol is a contributory factor in half of the incidents to which 999 workers responded.
Professor Cary Cooper, an expert psychologist at Manchester University, said: "Alcohol undoubtedly plays a part. But it won't be the sole reason.
"People who are violent towards paramedics probably have some deep-rooted hostility towards authority.
"When they see someone in a uniform it makes them flip."
Last night politicians and campaigners slammed the  increase in accompanied ambulance visits, warning "moronic" behaviour was compromising healthcare in Scotland.
Scottish Conservative MSP Alex Johnstone said: "It's difficult to understand the moronic mindset of someone who'd want to attack a paramedic who was trying to help them or someone close to them.
"The protection of staff is paramount, and it's right that the ambulance service takes this action to protect hard-working employees.
"But we need to be really tough on those guilty of this aggression and intimidation, and leave them in no doubt it won't be tolerated."
A spokesperson for the Scottish Ambulance Service said: "The safety of ambulance staff is paramount, which is why the service takes appropriate measures to protect them.
"As one of a number of protective measures, individual addresses where there have been previous incidents of violence or threatening behaviour towards staff are flagged in control rooms.
"This means that if a 999 call comes in from a flagged address, dispatchers can identify that staff may be at risk and request additional support, from the police, if required.
"As flagged addresses change due to changes in people's living arrangements or the use or purpose of a building; then any figures which are provided are a snapshot in time.
"If any crews feel that their safety may be compromised, they are instructed to hold nearby the scene and await support from the police, or additional ambulance crews."
Police Scotland's Chief Superintendent Barry McEwan said: "Any attacks on ambulance crews, or any emergency services workers, are unacceptable.
"Everybody should be able to do their job without fear of violence."
---
READ MORE
Dunblane 20 years on: Ambulance chief haunted by horror tragedy
Safety fears over Scotland's 'faulty' ambulances as vehicles found with long-overdue services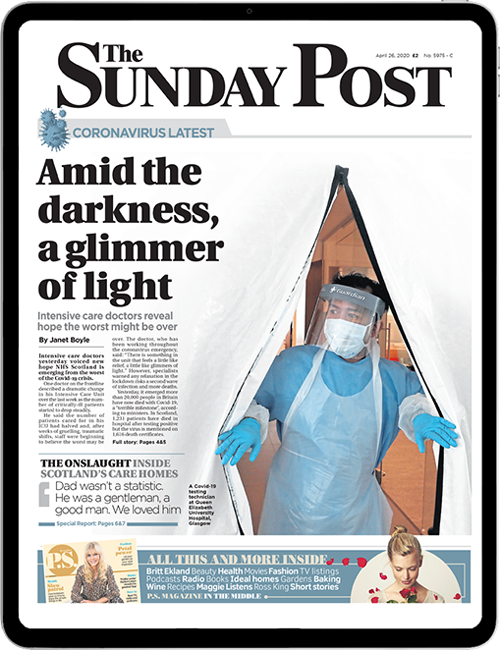 Enjoy the convenience of having The Sunday Post delivered as a digital ePaper straight to your smartphone, tablet or computer.
Subscribe for only £5.49 a month and enjoy all the benefits of the printed paper as a digital replica.
Subscribe