The leader of the Scottish Lib Dems has said Humza Yousaf will be the last nationalist First Minister north of the border.
Addressing the UK Lib Dem conference in Bournemouth, Alex Cole-Hamilton claimed the "liberal revival" was under way in Scotland, citing the party performance at last year's council elections.
The party increased its seat tally in Scotland's local authorities by 20 to 87.
But the Scottish party remains on just 8% in both the constituency and regional vote in a recent YouGov poll of 1,103 Scots earlier this month, while support at Westminster for the Lib Dems in Scotland sat at 7%.
He also cited challenges faced by the current Scottish Government – including NHS waiting lists, the cost-of-living crisis, reinforced autoclaved aerated concrete (Raac) in the public sector estate and pollution in waterways.
He said: "Yet we are governed by a party unequal to those challenges, wracked by scandal and blinded by division.
"The SNP are haemorrhaging fair-minded, reasonable voters. People are looking for a party to inspire them again.
"Conference, we are the answer they've been looking for, and it's why Humza Yousaf will be the last nationalist First Minister of Scotland."
Responding to his claims, SNP MSP Kevin Stewart said: "As a party that abandons principles quicker than a rat scuttling up a drainpipe, whether it be Brexit or tuition fees, goodness only knows what the question was if the Lib Dems are the answer.
"While the Westminster parties continue to ignore Scotland and fight amongst themselves to win Tory seats in England, the First Minister will continue to lead a government focused on the priorities of the people across Scotland and supporting households through Westminster's cost-of-living crisis.
"Whether it be tackling poverty with game changing the Scottish Child Payment or growing our economy by investing £500 million in a Just Transition fund, the SNP will continue standing up for Scotland and working for a fairer, greener, independent future."
He also pushed for the scrapping of the council tax, just four days after a Scottish Government consultation on increasing the payments on the highest valued properties closed.
And Mr Cole-Hamilton claimed pupil equity funding – cash given directly to schools to improve attainment – had been hit with a real terms cut of £200 per pupil, urging the Scottish Government to increase spending.
A spokeswoman for the Scottish Government said it was "determined to do all it can to ensure children and young people can reach their full potential".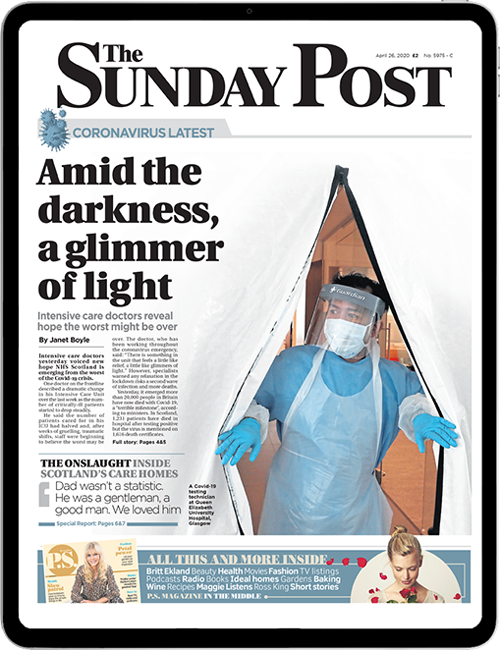 Enjoy the convenience of having The Sunday Post delivered as a digital ePaper straight to your smartphone, tablet or computer.
Subscribe for only £5.49 a month and enjoy all the benefits of the printed paper as a digital replica.
Subscribe