A failure to sack the leadership of Scotland's largest health board would be allowing the "suspects to walk the crime scene" amid a corporate homicide investigation, Scottish Labour leader Anas Sarwar has said.
First Minister Humza Yousaf faces fresh calls to remove the chief executives of NHS Greater Glasgow and Clyde (NHSGGC) after it is understood the health board was named as a suspect in the criminal investigation into the deaths of a number of patients at Queen Elizabeth University Hospital (QEUH).
Among those affected was 10-year-old Milly Main, who died in 2017 after contracting an infection at the Royal Hospital for Children's cancer ward on the campus of the QEUH in Glasgow.
In its update to affected families, the health board said there was no indication a "final view" had been formed by prosecutors.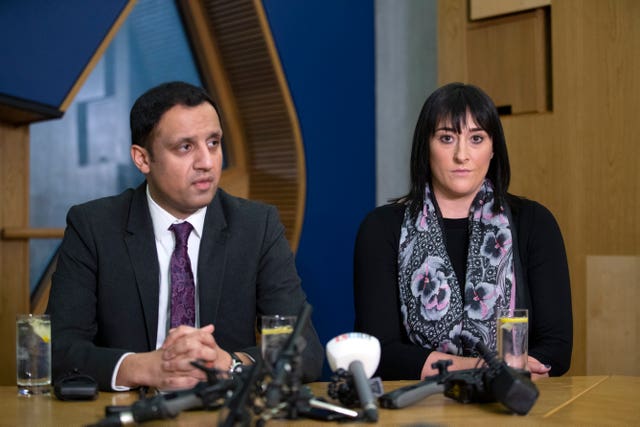 In a press conference on Monday, Milly's mother Kimberly Darroch said she had been unable to "celebrate" her daughter's life due to the ongoing trauma surrounding her death.
Speaking alongside Mr Sarwar in Glasgow, she made an emotional plea for the leadership to step aside, adding: "I don't think you should be able to do the job you're doing with this investigation ongoing. I think the Government should step in and either suspend or sack them.
"I've never been able to celebrate Milly's life like I should be. Anytime I think of Milly I think of all of the pain that day caused and continues to cause.
"I would like this to come to an end sooner rather than later so that I can think of Milly and celebrate her life, the good times that we had, instead of right now. I feel that pain the day I lost her every single day because of all of this."
Mr Sarwar urged the Scottish Government to "do the right thing" as he told journalists failing to take action would "embolden" the leadership.
Speaking to the PA news agency following the press conference, he said: "I urge Humza Yousaf and Michael Matheson, for once in your life on this issue, do the right thing.
"Don't allow the suspects to walk the crime scene and give us fresh leadership in this health board. You have taken us backwards in this situation.
"Humza Yousaf when he became health secretary took us backwards. And he has a choice – he can continue to stay in reverse or he can actually show some leadership for a change and remove this failing health board leadership. That is the right and only decent thing to do."
An NHSGGC spokesperson said: "Our thoughts remain with the families and staff who have been affected by events at the Queen Elizabeth University Hospital and Royal Hospital for Children.
"We will continue to contribute to the ongoing police investigation, as we have done throughout."
Speaking to reporters on Monday, Scotland's Health Secretary Michael Matheson was asked whether he would be willing to step in and remove the chief executive and chairman of NHSGGC from their positions.
He said: "There's a live police investigation taking place at the present moment into this issue and I don't think it'd be appropriate for ministers to intervene in a way that could have an impact on that police investigation."
He also referred to the Scottish Hospitals Inquiry which is looking at the construction of the QEUH and the Royal Hospital for Children and Young People and Department of Clinical Neurosciences (RHCYP/DCN), Edinburgh.
He said: "It's absolutely critical that we ensure that the lessons that are learned from this are applied right across NHS Scotland so we can prevent this type of thing from happening again in the future.
"I fully appreciate that families will continue to have unanswered questions and they feel that further action needs to be taken but given both the public inquiry and police investigation are taking place just now it would be more appropriate for us to wait for the outcome of those and where they make clear recommendations particularly in the public inquiry that we make sure those recommendations are implemented."
NHS GGC chairman John Brown said it was "working very hard to improve services", but refused to say if the board should be suspended.
Mr Brown said he was stepping down after coming to the end of an eight-year tenure as chairman because it was legislated that a maximum of two terms could be served.
He said: "We have been thanked by the police for co-operation thus far. I want to give the families and everyone else a reassurance that will continue. We are also contributing to the public inquiry led by Lord Brodie. We will be submitting all the evidence we can do. Because it's a live police investigation I can't really say any more about it."
When asked if board members should be suspended due to the police investigation, Mr Brown said: "At this point in time, everyone in Greater Glasgow and Clyde is focusing on trying to improve the services we offer.
"The challenge for the leadership team is to improve the level of services we deliver across Greater Glasgow and Clyde.
"We have been co-operating with the police investigation for the last two years and we will continue to do that."
A Scottish Government spokesperson said: "No family should see loved ones harmed while in the care of the healthcare system and the Scottish Government offers its deepest condolences to Milly's family.
"The Scottish Government has established a statutory public inquiry so that families could get answers to their questions, and so that lessons can be learned for future hospital projects.
"As an independent core participant of the Inquiry, we are committed to co-operating fully and therefore it would be inappropriate to comment any further at this time."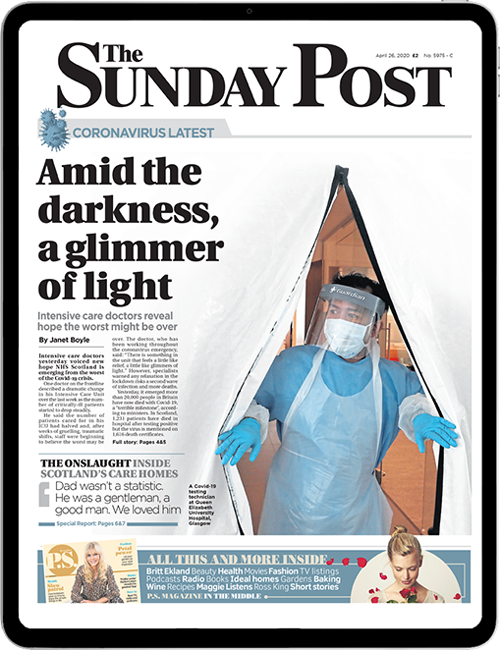 Enjoy the convenience of having The Sunday Post delivered as a digital ePaper straight to your smartphone, tablet or computer.
Subscribe for only £5.49 a month and enjoy all the benefits of the printed paper as a digital replica.
Subscribe