Cancer services in Scotland could take a "number of years" to recover from the impact of the Covid pandemic, Humza Yousaf said as he was challenged about the case of a patient who waited more than five months to start chemotherapy.
Scottish Conservative leader Douglas Ross pressed the First Minister after details provided through freedom of information requests showed a patient in the NHS Grampian area had a 156-day wait for treatment.
He raised the issue after ovarian cancer patients Margaret McCaul and Irene Hartshorn both told how waits for treatment in the NHS in Scotland led them to pay for private medical care in England.
Meanwhile new data from Public Health Scotland this week showed that between April and June this year, less than three-quarters (73.7%) of patients referred with an urgent suspicion of cancer started getting treatment within the Scottish Government's target time of 62 days.
Mr Ross referred to those statistics as he challenged Mr Yousaf during First Minister's Questions in the Scottish Parliament.
He said: "A new freedom of information request that we have had answered showed one patient in NHS Grampian this year has waited 156 days – more than five months – to start chemotherapy.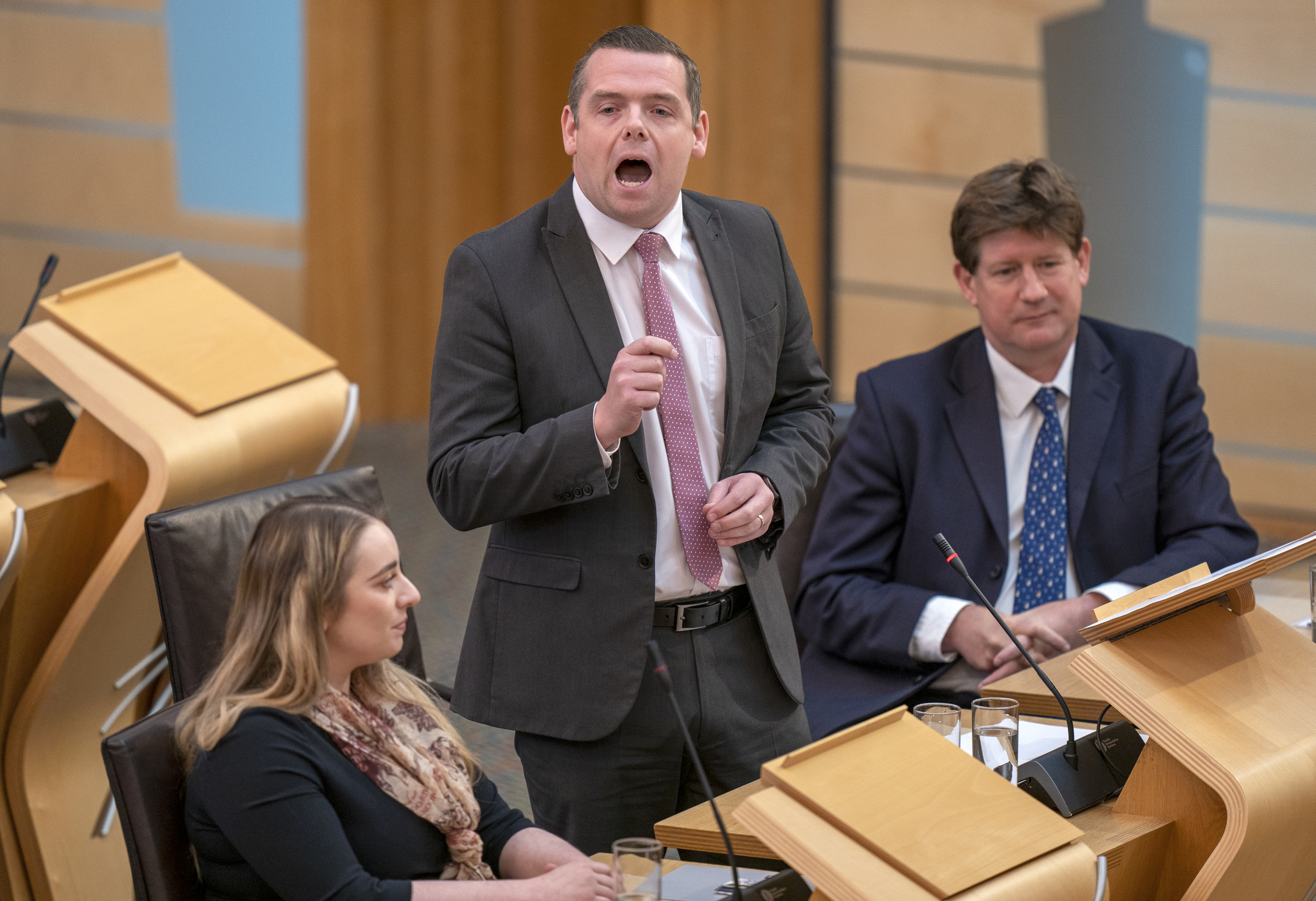 "Humza Yousaf was health secretary for two years and cancer waiting times grew. He's now First Minister, what is he going to do to sort it?"
Responding, Mr Yousaf highlighted the "significant impact the Covid pandemic had on our health services right across the UK, including on cancer services".
He said the latest figures showed an improvement in the number of patients who started getting help within 31 days of a decision being made to treat them – telling MSPs this shows "a journey of recovery that we're absolutely on".
But he added: "We have to accept that recovery will take a number of years."
The First Minister agreed that performance against the 62-day target "must be improved", accepting that while this had been "impacted and affected by the pandemic" there were "challenges around the 62-day target pre-pandemic too".
He told MSPs the Scottish Government's cancer strategy "will seek to target those cancers, those cancer types, we have traditionally struggled with in relation to the 62-day target".
Mr Yousaf pledged: "The treatment of cancer, early diagnosis and the early treatment of cancer is an absolute number one priority for the Government I lead."
His comments came after Mr Ross raised the case of Ms McCaul, from Lanarkshire, who "used £27,000 of her life savings for faster private treatment in England".
He said Ms Hartshorn, from Ayr, needed her sister to pay for private medical care in London after "she was told she needed to wait 12 weeks for ovarian cancer surgery" in Scotland.
Ms Hartshorn said: "If I had waited I think I would be dead by now."
Mr Ross demanded: "Why are the resources not in place in Scotland for this kind of treatment that Irene had to go south of the border for?
"Public Health Scotland statistics show people from the most deprived areas of Scotland are 74% more likely to die from cancer than those in wealthier areas.
"What are people meant to do if they get cancer and can't afford to go outwith Scotland for their treatment?"
Mr Yousaf said the NHS in Scotland "will be there to assist and treat where they possibly can", but he said it is "not an acceptable state of affairs" for patients to feel they need to leave the country and pay for treatment.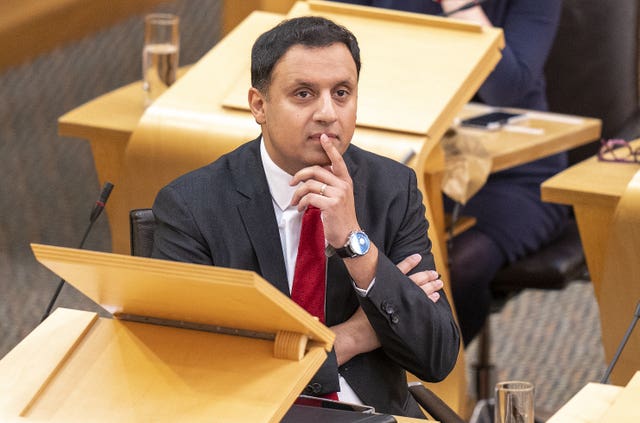 "Nobody should have to feel their only option is to pay privately to go anywhere else outside of Scotland for cancer treatment," the First Minister said.
In terms of ovarian cancer, he noted the latest figures showed 94.7% of women with the disease in Scotland had their first treatment within 31 days of a decision being made to treat.
Insisting the Scottish Government is "taking the issue around ovarian cancer with the utmost seriousness", Mr Yousaf added that plans are in place to establish a new ovarian cancer clinical network, saying this would "ensure equity of access to treatment for all women with ovarian cancer".
Scottish Labour leader Anas Sarwar claimed the Government had become "complacent" on the issue of cancer waiting times.
He stated: "Covid started three years ago – this Government has not met the 62-day standard for 11 years, so cut the complacency and cut the excuses.
"Every delay risks lives, and we know that cancer deaths are higher than they should be."
Mr Yousaf told him: "We're seeing more patients, the throughput has increased over the last decade – that's not complacency at all because there's clearly more to do, particularly around the 62-day pathway."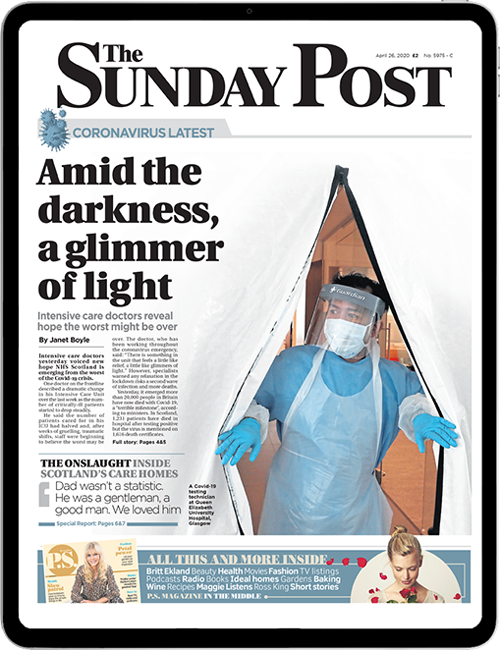 Enjoy the convenience of having The Sunday Post delivered as a digital ePaper straight to your smartphone, tablet or computer.
Subscribe for only £5.49 a month and enjoy all the benefits of the printed paper as a digital replica.
Subscribe