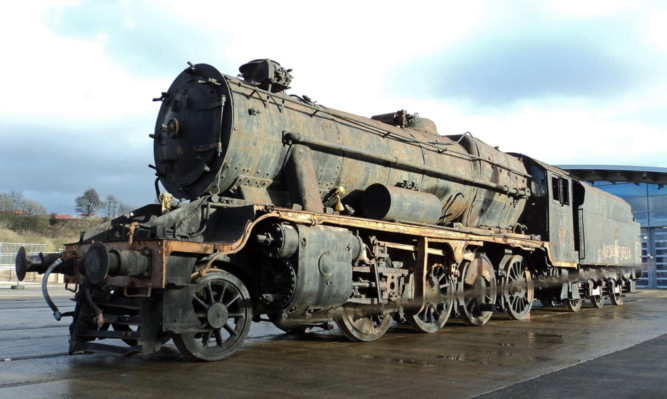 A steam locomotive used as a political pawn during the Second World War is to return to Glasgow for the first time in 70 years.
It was built in the industrial powerhouse of Glasgow during the great days of steam . . . and the dark days of war.
Created as part of the war effort in the early 1940s and shipped to Turkey in 1943 as a bribe to stop them joining the fighting in Europe, locomotive number 45170 has been far away from Scotland ever since.
But this week it will return to its home city for the first time in 70 years.
The steam engine was built at Springburn as part of an order from the Ministry of Supply. Originally intended for service in the European theatre of war its posting overseas was delayed and it was used as part of the LMS line in the west of Britain.
Eventually it was requisitioned for Turkey in an effort to persuade the neutral country not to enter the war on the side of Germany, who were also sending goods in an attempt to lure them in.
For decades the eight-wheeled '8F' locomotive was used on Turkish railways as a freight and later passenger train engine, before being retired in the 1980s and dumped in a dusty yard.
Two years ago it was bought by a team of restoration experts and transported to the UK a journey which featured on Channel 4's Mighty Moves series.
But when they decided the job was too big and put it up for sale, the Scottish Railway Preservation Society, based at Bo'ness, saw their chance to bring the old girl back home.
However, to begin with it looked like the imposing piece of Scottish engineering might not make it back at all.
Jim Verth, Vice Chairman of the SRPS, said: "The locomotive was put up for sale earlier this year and it ticked all the boxes for us. But the asking price was £120,000, and we felt we couldn't raise that money.
"Luckily the man who was selling it said he would accept the payment over a three year period rather than in one go, which meant we were able to buy it. Some people used to buy TVs on the never-never, we've just bought a train on it!"
Buying the train is just the first and perhaps easiest part of the project, though. As Jim explained, there is still a long way to go.
"We've estimated the cost of restoration will be at least £250,000, which we will have to raise from public donations. The engine is almost all there, and fortunately it was stored in an arid climate which means it's not rusted to hell, but until we take it to bits we won't know the full extent of what needs done."
Next week 45170 will begin its slow, careful move north from its current home in Hepscott, Northumberland.
Transported on the back of a specialist low-loader with an escort, it will head for its first stop, Glasgow, on Thursday. There it will be on display to the public outside the SSE Hydro from 11am-3pm, next to an old friend fellow Scottish engineering marvel, the Finnieston Crane.
Jim said: "It's not known for sure if 45170 was loaded onto a ship using the crane, but many others were, so it's quite possible."
"After being on display for everyone to come and see, the locomotive will be taken to its new home at the SRPS base in Bo'ness. When its taken off the low-loader it will be the first time its wheels will have touched a Scottish track in 70 years.
"This is such a good example of what Scotland was all about. Scots were making and leading the development of steam engines all over the world.
"It's an amazing Glasgow-built piece of engineering and represents all the men and women who built these wonderful engines."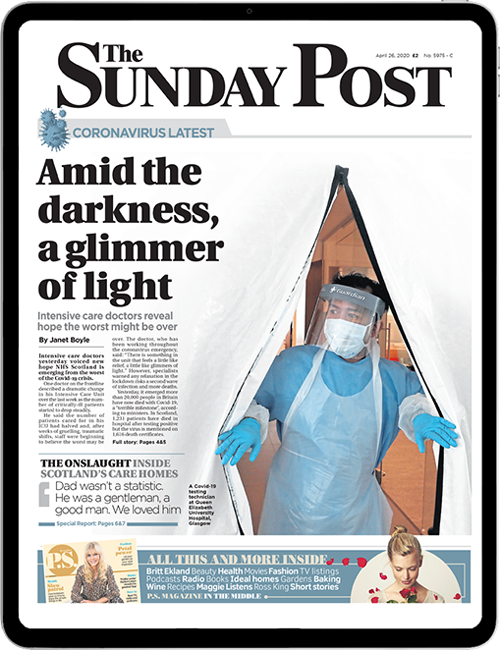 Enjoy the convenience of having The Sunday Post delivered as a digital ePaper straight to your smartphone, tablet or computer.
Subscribe for only £5.49 a month and enjoy all the benefits of the printed paper as a digital replica.
Subscribe