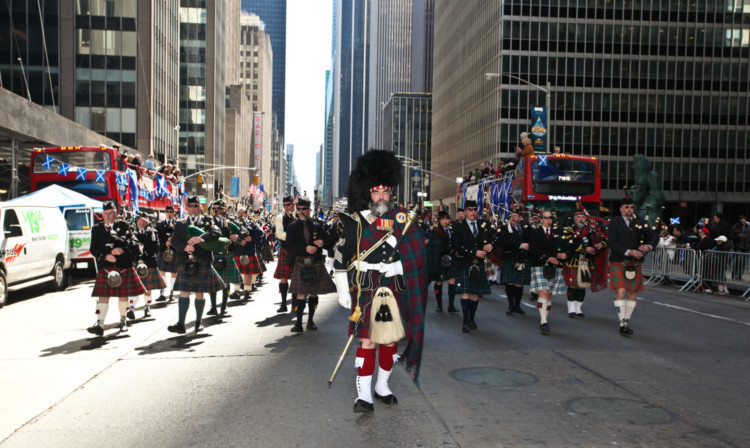 Will independence diminish our global standing or usher in a brave new era of international relations?
Experts and politicians from both perspectives of the debate discuss.
EXPERT VIEW
Take lead from Nordic countries
Small countries are understandably at a disadvantage when it comes to foreign affairs. Lacking in economic clout and military prowess they often become prey to great power politics. Yet it appears the Nordic countries often seem to punch above their weight, exerting influence beyond their formal power status. For Scots, the success of these small countries at the northern edge of Europe could suggest lessons for its own post-imperial future on the world stage.
How have the Nordics done it? I believe we can think of two phases in a development that has taken these countries from being moral super powers to the darlings of Davos.
In the first period, these countries based their foreign policy on a middling position during the Cold War, investing heavily in the UN where they acquired a special role. They also cemented their reputation as global do-gooders by their outsized commitment to foreign aid to developing countries. In the case of Sweden this policy was also complemented by an independent-minded critique of both the US in Vietnam and of the Soviet Union during the Prague spring.
With the end of the Cold War the Nordic countries for a while lost their footing. The crisis of the welfare states around 1990 led many international observers to declare the Swedish or Nordic model dead. Foreign aid came in for criticism as well, as mostly feeding corrupt, authoritarian command economies.
However, it now appears the Nordic 'super' model is more alive than ever. Interestingly, it is now celebrated not by the Socialist International, but by the Economist and the World Economic Forum in Davos. Residing at the top of most international rankings of everything from happiness and gender equality to economic efficiency, the countries are today viewed as models for those seeking a balance between social cohesion, economic wealth and individual freedom.
To many Nordics, the Scots look like kindred spirits.
by Lars Trgrdh, Professor of history and civil society studies at Ersta Skndal University, Sweden
Scotland's influence as part of UK is huge
by John Kerr, former EU negotiator, UK Ambassador in Washington and Foreign Office Permanent Secretary
Once Scots ran the Empire now they run the English.
I got my first big Foreign Office job under a Scottish Foreign Secretary, Sir Alec Douglas-Home. I got the top job thanks to two of his Scottish successors, Malcolm Rifkind and Robin Cook. When Americans asked why the UK Government was so dominated by Scots I used to explain that in Britain, as in the human body, the brains are at the top end. My English friends loved that.
The UK is now only a middleweight power, but with its Security Council seat and worldwide presence, it can punch above its weight. To serve in a smaller team, with less reach, might seem like stepping down to the flyweight division. It wouldn't make sense for Scotland to have a Scottish Embassy in every city where the Union Jack now flies. The costs would be prohibitive.
So where should the Saltire fly? Probably in all 28 other EU capital cities and in other major export markets though it would not be possible to match the massive UK network of trade offices across these countries. Nor could one expect to see the same range of consulates as the UK has now.
Much would depend on whether the Scottish divorce had been amicable. Other governments would rule out getting involved in squabbles between Edinburgh and London. On any issue where Scottish and English aims differ, third countries would tend to keep in with the bigger country.
We Scots have always been outward-looking: hence our over-representation in London foreign policy-making, in UK negotiating teams abroad and in international institutions. Why would we want to give that away, settling for a smaller role on the world stage, letting the English run themselves?
NO CAMP
We'll lose our place at top table
by Sir Menzies Campbell, Member of the Foreign Affairs Select Committee and former Lib Dem leader
It is a dangerous illusion to suggest an independent Scotland will have the same influence and place in the world as we presently have as part of the United Kingdom. Great Britain is unique in being a permanent member of the Security Council of the United Nations, a member of the G7, a member of the Commonwealth, a member of the European Union and a member of NATO. In all of these important international organisations, we play a major and respected part. An independent Scotland, however well intentioned, could not hope to match the influence and authority Scotland currently commands as part of the United Kingdom.
Does it matter? Of course it does because Scottish interests are best protected by the authority and reputation of the United Kingdom. In the recent trade war with the United States for example, when the cashmere industry of the Scottish Borders was seriously threatened, it was the United Kingdom and the EU going together to the World Trade Organisation which forced the Americans to back down.
Scotland and Scots have, throughout the history of the Union, played a leading role on the British political stage and thus on the global one. At a time when millions across the world struggle for freedom and democracy, it has never been more important that Scottish values of tolerance and respect for human rights should be articulated as widely as possible. As part of the United Kingdom, Scotland has a place at the top table. Its people have a voice.
The referendum is about the future of our country and what is best for all of our people. But we cannot overlook the damage separation from the rest of the UK would have on our capacity to be a force for good in an increasingly troubled world.
YES CAMP
Unrivalled opportunities open to independent Scotland
by Angus Robertson, SNP leader at Westminster and Foreign Affairs Spokesman
At the historic 1967 Hamilton by-election Winnie Ewing declared: "Stop the world, Scotland wants to get on."
Right at the heart of Scottish nationalism is an internationalism which has long pursued a desire to play a positive, proactive, direct role in the international community. Even with the limited powers of devolution since 1999, Scotland has sought to reach out to the world. However, the powers of devolution are limited. They don't offer the full advantages of bilateral and multilateral relations in a world where normality is independence and growing interdependence. This can and will change with a Yes vote.
There are unrivalled opportunities open to Scotland in an international, defence and security context. Scotland's interests will be directly represented on the international stage. Scotland's foreign, security and defence policies will be grounded in a clear framework of participating in rules-based international co-operation to secure shared interests, protecting Scotland's people and resources and promoting sustainable economic growth. We will be a full member state of the EU and will have a seat at the top table to represent Scotland's interests more effectively. We will not be at risk of a Westminster in/out referendum and being dragged out of the EU against the wishes of the Scottish people.
Our plans focus on a strong conventional defence footprint in and around Scotland and the removal of nuclear weapons. Scotland's security will be guaranteed as a non-nuclear member of NATO. The time has come for people in Scotland to embrace a better international future and grasp the huge opportunity offered by a Yes vote.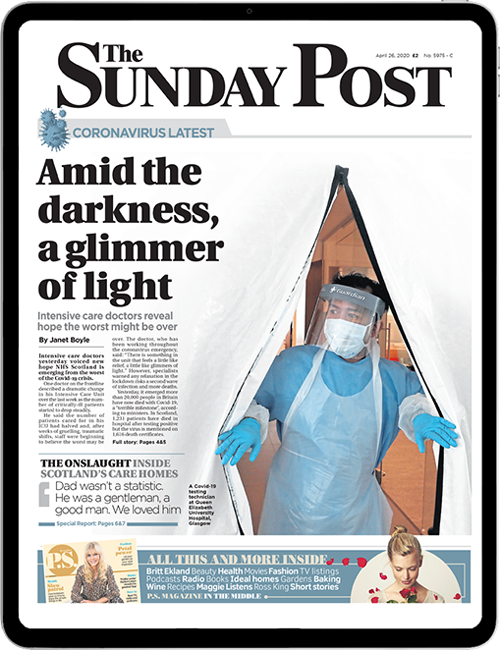 Enjoy the convenience of having The Sunday Post delivered as a digital ePaper straight to your smartphone, tablet or computer.
Subscribe for only £5.49 a month and enjoy all the benefits of the printed paper as a digital replica.
Subscribe