The MSP who ran against Jackson Carlaw for leadership of the Scottish Conservatives said she is happy he is gone, and that she suspects it was "Westminster that pushed him".
Michelle Ballantyne, MSP for the South Scotland region, said the party "did make a bad choice" in appointing Mr Carlaw leader and suggested the decision to remove him was a "stitch up".
Mr Carlaw was elected leader of the party in February, receiving 4,917 votes to Ms Ballantyne's 1,581.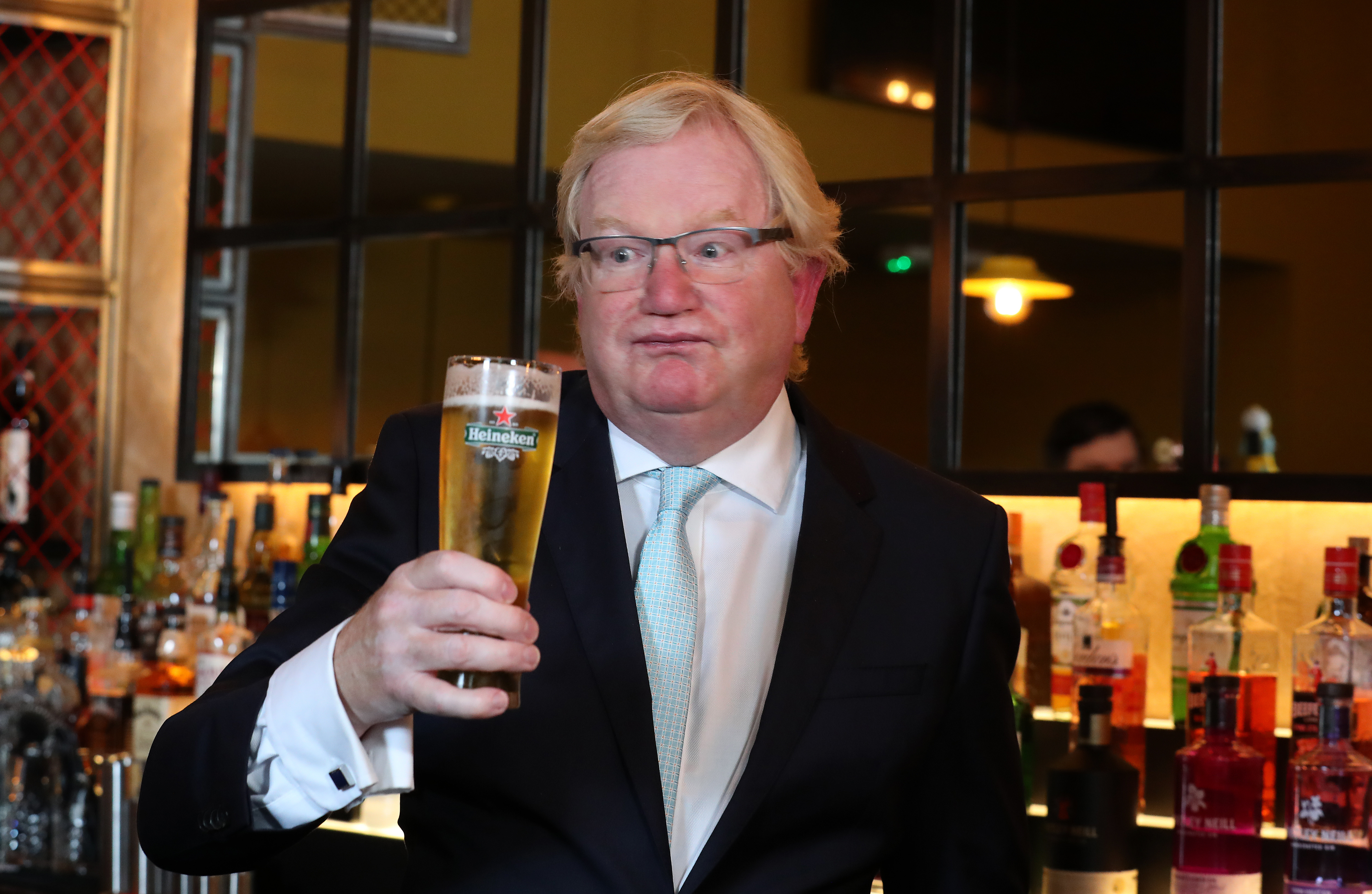 Mr Carlaw resigned on Thursday saying he had made the "painful decision" after realising he was not the best person to lead the party in the run-up to next May's Holyrood election.
Speaking to the BBC's The Nine, Ms Ballantyne said Mr Carlaw was "pushed" from the position of leader, and that the first she heard of the news was from a press release.
"The push has been coming from everywhere but I suspect it was Westminster that pushed him," she said.
She added: "I'm happy he's gone. I never though he was the right person. I think the party did make a bad choice in making him leader."
While she said it was right that Mr Carlaw had resigned, she said she did not want "another stitch up where somebody gets foisted on us".
She said: "It is for the Scottish Conservative membership to choose their leader. Whether they do that by a coronation or whether they do it by a contest, we cannot have a situation where a plan is made without any of us having a say in it."
Asked about speculation that Tory MP Douglas Ross may run for leadership of the party, Ms Ballantyne said: "I do not like stitch ups, I do not like decisions that are planned in advance and foisted on people.
"I want to know what Douglas Ross – if he's running for leadership which he clearly intends to – I want to know what he's committing to."
She said she had not decided if she would run for leadership, but that she is "really angry if basically we are seeing exactly the same thing as we saw in January where the party high heidyins make a decision and they foist it on everybody else".
She added: "Whoever is going to be leader it's got to be somebody we've chosen, somebody we can respect, somebody we can get behind, and somebody who can appeal to voters across Scotland, and who can hold the SNP to account because that hasn't been happening and we are paying the price."