Scottish Labour has called for a freeze on water charges.
The party's deputy leader and finance spokeswoman Jackie Baillie has written to Environment Secretary Roseanna Cunningham on the matter.
She wants the Strategic Review of Charges – a series of talks aimed at determining prices – to be pushed beyond the coronavirus outbreak.
The Dumbarton MSP has also called on the Scottish Government to push for a freeze on water charges of "two to three years" to allow the economic impact of the virus to be fully understood.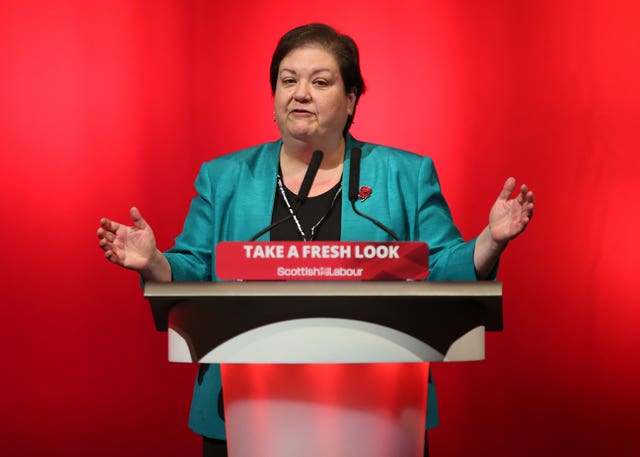 The review is due to make a final determination in September about any price changes.
A paper from the Water Industry Commission for Scotland has said that prices must rise by at least 1%, and possibly up to 2%, higher than inflation.
The rise, the commission claims, is due to targets to reduce emissions to net zero by 2040.
In her letter, Ms Baillie says the rise in prices during the current pandemic "would not be appropriate".
It reads: "As I am sure you are finding too, in my constituency, local businesses and households are experiencing severe financial trauma and are extremely worried about their economic future.
"I know this to be the experience across Scotland and the recent research from Citizens Advice Scotland has highlighted what they have called a "cost of living crisis."
Ms Baillie adds: "I am sure you will recognise the importance of the issues highlighted here and in order to respond appropriately I would urge you to suspend the strategic review of charges and therefore not add to the financial worries of people currently.
"In addition it would seem appropriate not to increase charges at all for at least the coming two to three years – freezing them at current levels."
A spokesman for the Scottish Government said: "We are supporting domestic customers through a discount for those claiming council tax reduction and also for single occupancy households, and as we do not meter household customers they are not facing higher bills due to increased water use whilst staying at home.
"In addition, we are supporting businesses through this extremely difficult period and we have invested around £60 million worth of support into the water retail market to help customers with payment terms – measures that will be extended as necessary."