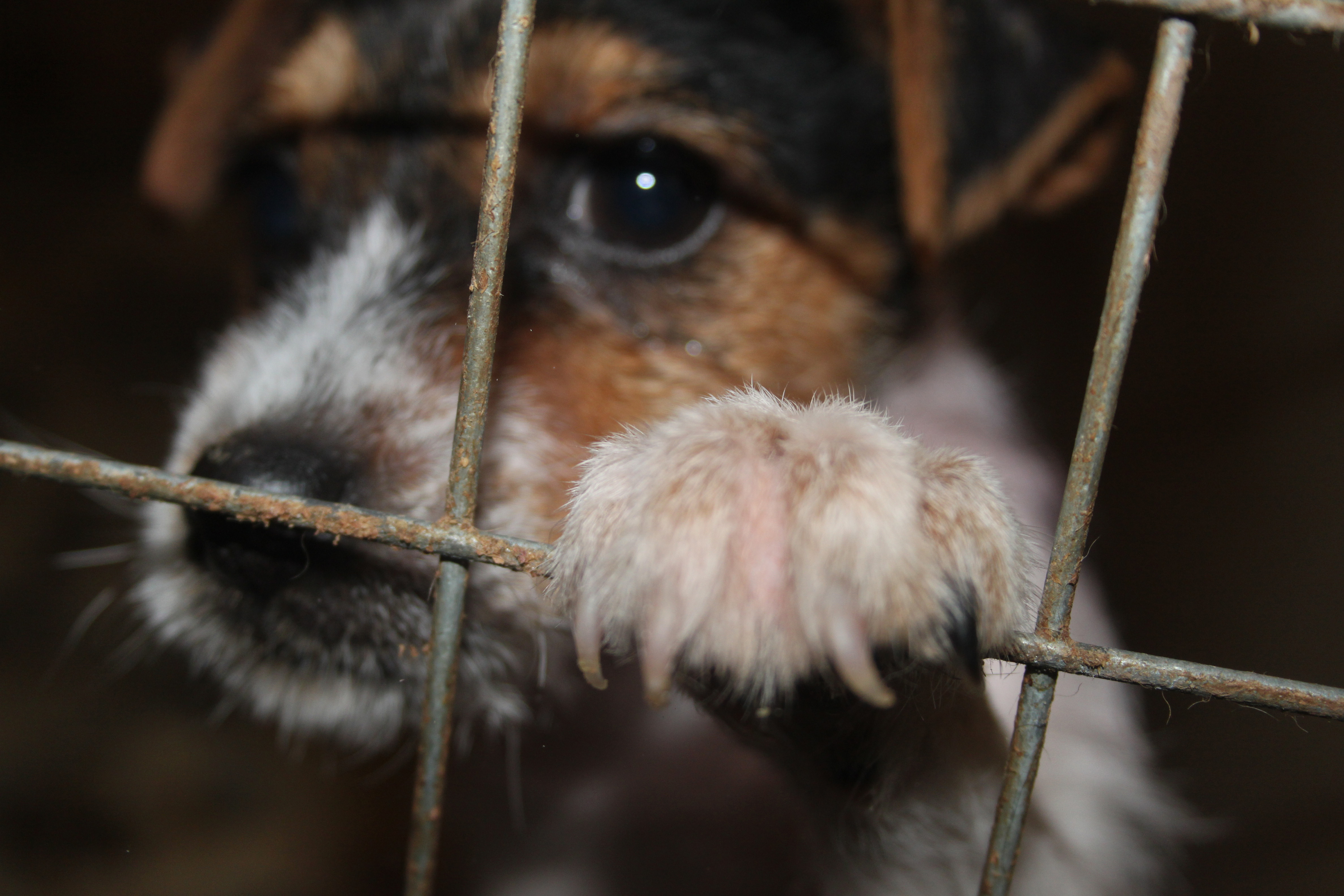 Cowering in darkness in ramshackle sheds and outhouses in Eastern Europe and Ireland, thousands of tiny, vulnerable puppies start their lives in utter misery.
They are fed cheap food, lacking in nutrition, and receive no veterinary care.
Often, they never see daylight until they are finally smuggled abroad to be sold.
Many of those puppies end up in this country, being touted for sale by unscrupulous dealers to unsuspecting families.
All they want is a family pet – but what they can get is a poorly little dog that may soon end up sick or even dead as a result of the twisted trade in puppies that puts profit before compassion.
But thankfully the smugglers and dealers aren't having it all their own way.
Senior investigators from the SSPCA's covert Special Investigations Unit have revealed their efforts to tackle the menace of animal and wildlife crimes.
They are at the forefront of the country's battle against animal cruelty.
And in the last two months The Sunday Post has been given unprecedented access to the five-man taskforce.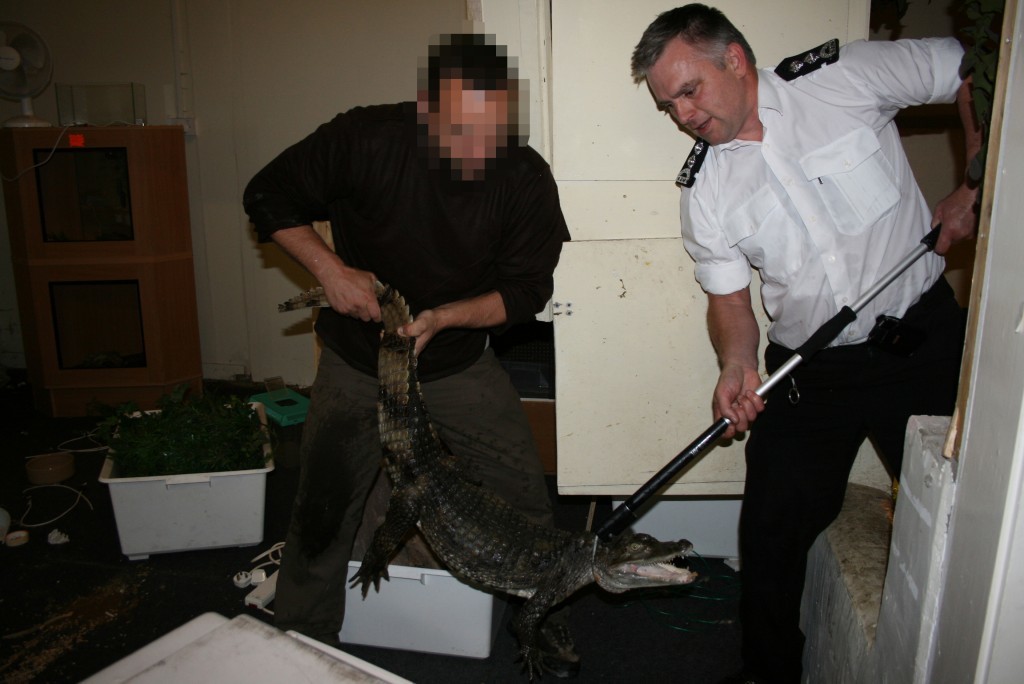 Our reporter has accompanied them on stings that have busted puppy breeders with suspected links to organised crime and shut down illegal reptile traders.
Helpless animals on the brink of death bred purely for profit by cruel gangs more interested in pound signs than animal welfare have been seized by the team.
Those cases are now being dealt with by the courts so we are unable to disclose any detailed information about them.
But what we are able to say is the unit is determined to end the scourge of animal cruelty – and to go to extraordinary lengths to achieve its aim.
The SIU's work is so secretive it operates from a building registered to a fake business in central Scotland.
It was set up so its investigators can't be traced by the barbaric characters they come into contact with.
But its results are very real – and have led to a number of firsts in convictions for thugs guilty of unbelievable acts of brutality.
The unit's Chief Inspector Gregor O'Connor, not his real name, said: "We are set up in a building using a pseudonym company name and all our cars are leased to the fake firm. No one knows who we are and that's the way we like it."
Gregor, 48, is one of four former police officers who works with the SIU.
Between them they have a combined 50 years' experience in frontline policing.
Only one of his colleagues has no police service behind him but he gained his stripes as an investigator with bird charity the RSPB.
Like his team, Gregor's previous career – including a decade in London at the Met – has seen him investigate gruesome murders and horrific rape cases.
But it's what humans are capable off towards animals that turns his stomach.
Gregor said: "I've seen people subject animals to all sorts of horrific abuse in the name of entertainment. Dog fighting, badger baiting and shooting defenceless animals.
"The state they're left in is sickening.
"People sometimes say 'they are only animals, why does it matter? It's very simple. People who are capable of battering animals often end up battering humans.
"By then it can sometimes be too late."
While the SSPCA has been a reporting agency for 140 years, it was the introduction of The Animal Health and Welfare (Scotland) Act a decade ago that formally recognised the charity's powers.
The law change meant people convicted of causing unnecessary suffering to animals could be fined up to £20,000 and jailed for a year. It also gave the SSPCA powers to issue care notices and seize animals.
As a consequence uniformed police officers were soon inundated with time-consuming investigations into animal cruelty. In order to address this, current SSPCA Chief Superintendent Mike Flynn created the SIU.
Within two years – largely because of the increase in people buying pets over the internet – it was creaking under the strain of hundreds of cases.
It was at that point the charity embarked on a drive to hire ex-police officers.
The newly-recruited team of elite investigators was soon waging war on badger baiters, dog fighting rings and seal killers.
But their work also took them into the bizarre world of illegally-owned exotic – and dangerous – pets.
Gregor said: "We once got a tip-off that someone was keeping a Cayman – a smallish type of crocodile – in a bathtub in a council house in Edinburgh.
"His girlfriend had had enough of not being able to have a bath so she phoned us.
"You'd be amazed at how many people are prepared to break the law."
Gregor's team handles 140 tip-offs a week that take them all over the country.
There are no rest days.
On Christmas Day one of the investigators was sent to Thurso to deal with allegations of badger baiting.
But it's the unit's work in the trade in illegal puppies that takes up much of its time.
Gregor says its remit is to "identify the players in the multi-million pound industry" and disrupt it.
But the huge sums of money involved – West Highland terriers sell for at least £300 – means criminals are often at the forefront.
The dogs are sold on legitimate-looking websites that suggest they were born in a loving environment and often criminals keep up the ruse by renting out plush homes to make it look like they are reputable.
But by the time their new owner takes their puppy to the vet they are often infested with worms, ear mites and other parasites.
It is estimated up to 1,000 animals a week are exported here from Ireland alone.
Gregor said: "Most of these traders aren't interested in dogs. It's just the money that makes them tick."
With crooks swapping dealing drugs for selling dogs, the unit could be the country's best hopes of ending the sometimes cruel and barbaric world of puppy trading.
---
The raid
IT'S the smell that hits you first.
The eyewatering stench of dog urine and mess.
Then you notice the pathetic cacophony of whimpering from dozens of dogs and puppies.
It's an assault on the senses.
I'm on a raid with the Special Investigations Unit and we've just entered the home and outbuildings of a central Scotland dog dealer.
There are 12 of us here – five uniformed police officers, two uniformed SSPCA officers, four members of the SIU and me.
It's a clear, cold morning and I didn't know what to expect at first.
The uniformed officers are carrying bolt cutters in case we need to get into locked areas, but in the end the dealer complies with the warrant he's served with and we get access to all areas.
At the back of the house are several corrugated iron outhouses.
They're in a shocking state – falling down, dirty and cold.
It's inside these that the dogs are kept – 25 in all, everything from little lhasa apsos to greyhounds and German Shepherds.
There's not much barking, just that distressing whimpering.
The SIU film the conditions while the uniformed SSPCA officers check the dogs' welfare.
In the house the stink is overpowering – even more intense than outside. In here there are 21 puppies in different rooms.
It's a real eye-opener, and hammers home exactly why the work of the SIU and their colleagues is so important.
Defenceless dogs depend on it.
If you wish to report an injured or distressed animal please call the Scottish SPCA on 03000 999 999
---
READ MORE
Puppy breeder faces cruelty accusations after puppies die within weeks of purchase
Puppy love: Mum hopes to fly abandoned dog she found on holiday home with her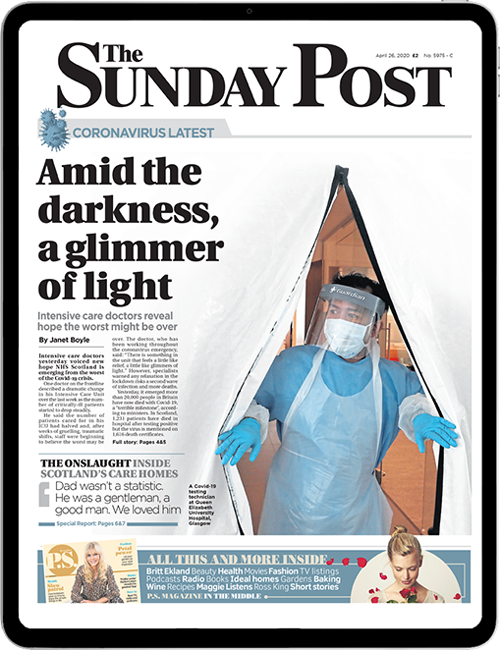 Enjoy the convenience of having The Sunday Post delivered as a digital ePaper straight to your smartphone, tablet or computer.
Subscribe for only £5.49 a month and enjoy all the benefits of the printed paper as a digital replica.
Subscribe