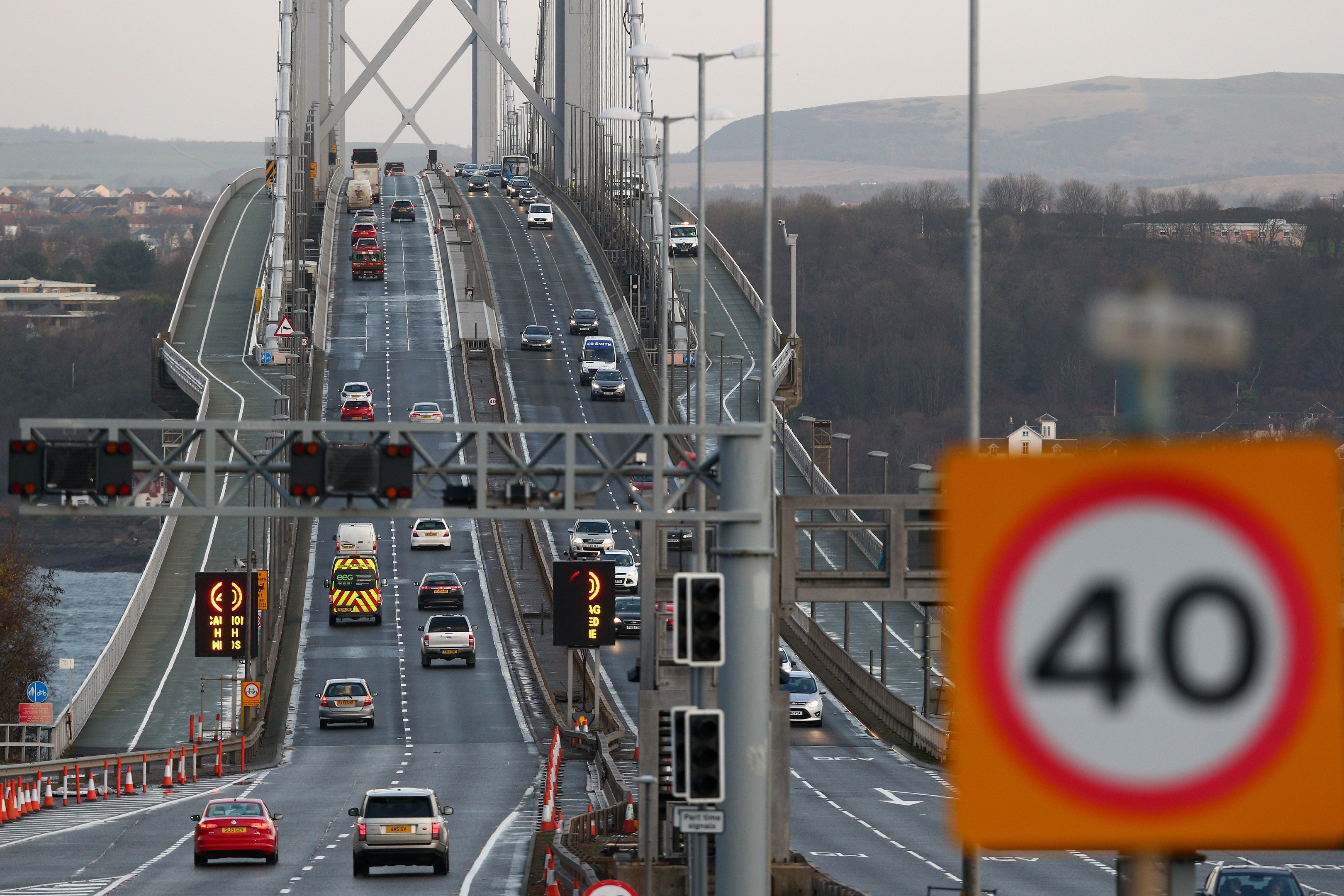 Cars were allowed to cross the bridge connecting Edinburgh and Fife just before 6am on Wednesday and operators said traffic is "running well".
Ministers were forced to close the 51-year-old crossing to all traffic on December 4 after a crack was found in a truss end link during a routine inspection.
It was previously announced the bridge would be closed until the new year but a steel splint has been put in to repair the damaged part and load testing found it could reopen to all vehicles except HGVs.
They will not be allowed back onto the bridge until the permanent repair work is in place.
This is expected to take about six weeks to complete, depending on the weather and no further defects being found.
Similar splints are to be installed at the other seven truss end links as a precautionary measure but Transport Scotland said that can be done safely while the bridge is open.
Ministers said they will discuss with hauliers the operational support that can be offered to them during the period when they cannot access the bridge.
THANK YOU from all the staff at FRB for the patience and understanding you have shown throughout the closure! pic.twitter.com/wrqdIjopRx

— Forth Road Bridge (@forthroadbridge) December 23, 2015
Speaking on BBC Radio Scotland, transport minister Derek Mackay said: "I am very certain that we'll meet that date of mid-February for the bridge to be open to HGVs.
"Of course it's good news this morning that it's open to 90% of traffic and HGVs should follow early next year. Mid-February is as accurate a date I can give based on engineers' opinion at this time."
He added: "We weren't satisfied with the results. That's why further strengthening works are required. It's partly a precautionary measure to give us absolute certainly that it's safe and effective to allow HGVs across from mid-February."
The bridge is used by an estimated 70,000 vehicles a day and its closure caused significant disruption to commuters and businesses.
Trains and buses between Edinburgh and Fife were crowded while cars were diverted over the Kincardine Bridge, adding hours to journeys.
Transport Scotland said traffic is lighter than usual on the first day of its reopening due to the Christmas holidays.
It's good to be back. pic.twitter.com/XfgfEXwYxC

— Forth Road Bridge (@forthroadbridge) December 23, 2015
Stein Connelly, Traffic Scotland contract manager, said: "Traffic is running well on the bridge with volumes of vehicles lighter than average due to the Christmas holidays.
"We would advise anyone wishing to make a festive getaway to plan their journeys in advance using the Traffic Scotland website, following them on Twitter and by listening to live radio updates once they are on the move.
"The bridge used to operate a toll system for drivers before fees were scrapped but one haulage firm would like to see it return.
Jerry Stewart, co-director at Eagle Couriers, said: "As wonderful as hindsight is, it is plainly obvious that the removal of the bridge toll in 2008 was a disaster just waiting to rear its ugly head.
"For starters it encouraged a boom in traffic, far exceeding the levels that the bridge was designed to cope with.
"We could have instead encouraged a more sustainable level of traffic and even implemented an increased levy for HGVs and the heaviest vehicles that create the most structural stress."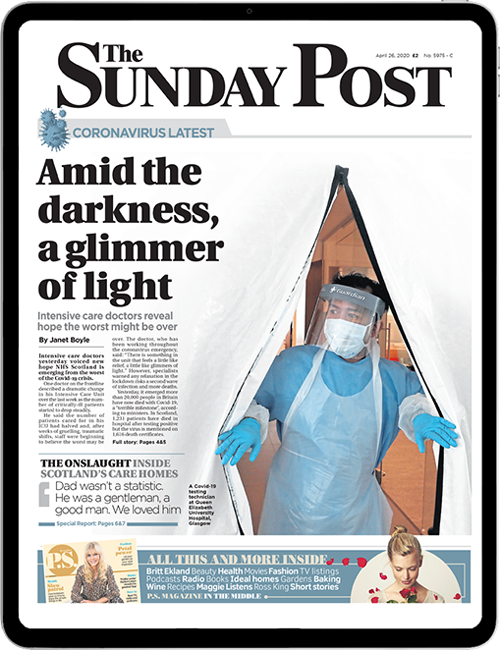 Enjoy the convenience of having The Sunday Post delivered as a digital ePaper straight to your smartphone, tablet or computer.
Subscribe for only £5.49 a month and enjoy all the benefits of the printed paper as a digital replica.
Subscribe