Police Scotland is preparing to sell another 30 buildings amid warnings chiefs could end up overspending this year's budget by as much as £19 million.
The Scottish Police Authority heard on Thursday that the force's financial position has worsened over the last few months despite efforts to cut back on expenditure such as overtime spend.
Deputy Chief Constable Fiona Taylor informed members that outline proposals had been prepared to offload more of Police Scotland's ageing estate as a means to make savings.
She said the proposals have already been approved by a committee and detailed plans are now being drawn up to commence the sale.
Ms Taylor said she understands public anxiety around the closure of police buildings but described the move as "necessary" to maintain standards of service.
She said: "We understand community concerns around closing police buildings.
"But it's important to underline that as we consolidate our estate, we now have over 60 co-locations with partners providing more sustainable, modern, safer workspaces for our people."
Ms Taylor went on to insist co-location schemes had worked well in areas of Scotland such as the north east, Perthshire, the Forth Valley and Ayrshire.
"This approach will continue to play an important part in ensuring policing in Scotland is sustainable," she added.
A written report before the SPA summarising the committee meeting where the sale was approved suggested one area set to see changes is North Lanarkshire.
The paper said: "Proposals to rationalise and improve the Police Scotland estate in several areas were considered and members were supportive of the plans. Assurance was provided that all internal and external consultation and engagement will be completed.
"Members approved the progression of plans to enter a co-location partnership as part of a multi-agency community hub in North Lanarkshire.
"An assurance was provided that this co-location is aligned to the Police Scotland estates strategy, however members asked that work on a national long-term plan for estates continue at pace, and this plan should be used to contextualise any future proposals."
Earlier in her verbal report to the SPA on Thursday, Ms Taylor set out other efforts her top team is making to reduce costs.
"We are rigorously managing overtime spend," she said. "Very senior officers are scrutinising overtime costs and taking action to reduce spend.
"We are reviewing our senior officer command structures and we are reviewing our support services to ensure our structures are as lean as possible.
"We are taking action to build capacity and reduce demand so that we continue to respond to the public by prioritising issues which present the greatest threat."
Ms Taylor said one example of this ongoing work is a project being piloted in the north east to provide what she termed as a "proportionate" response to reported crimes.
"The pilot will enable local officers to focus on crimes that have proportionate lines of inquiry and by so doing they can give more time to local priorities," she said.
Ms Taylor went on to insist people should continue reporting crimes to Police Scotland as normal and all reports will be assessed according to criteria to determine their response.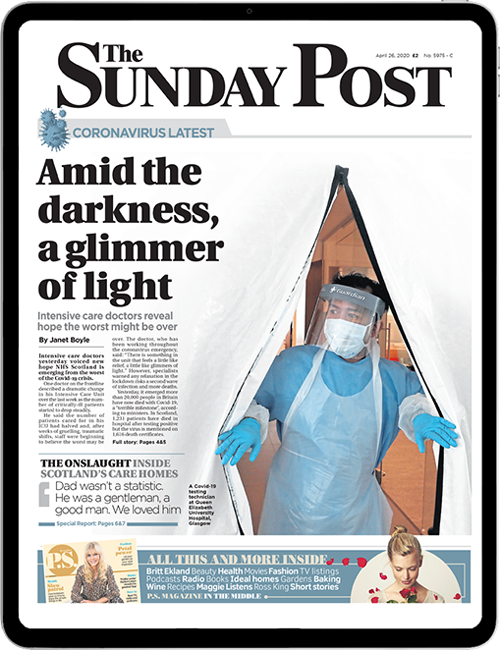 Enjoy the convenience of having The Sunday Post delivered as a digital ePaper straight to your smartphone, tablet or computer.
Subscribe for only £5.49 a month and enjoy all the benefits of the printed paper as a digital replica.
Subscribe