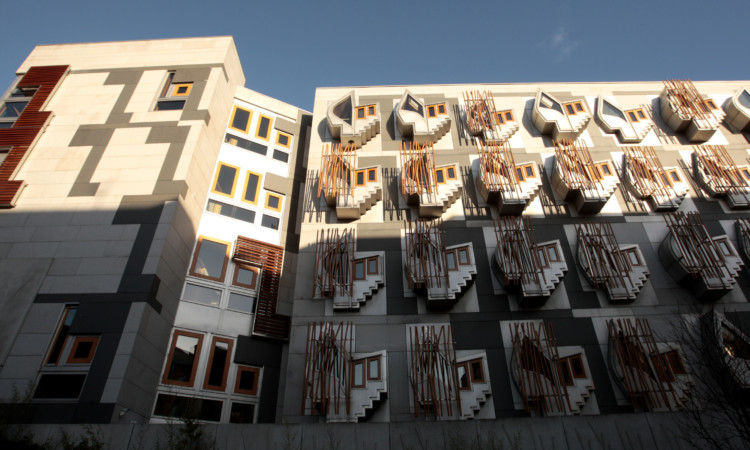 Thousands of people south of the Border have volunteered to try and persuade Scots to vote no in the independence referendum.
The pro-union Better Together campaign is setting up groups of people in England and Wales to operate "phone banks" to lobby the one million Scots the group has identified as undecided voters.
The first group was set up in London where more than 600 activists have made tens of thousands of calls urging Scots to back the Union in recent months. But the drive will be scaled up from next month with the campaign also bussing student activists over the Border to Scotland in March for a weekend of activity targeted at young people.
In an interview with The Sunday Post, Better Together campaign director Blair McDougall also revealed a number of "household names who people have great affection for" will be coming out in favour of the Union in the next few months.
The role of the rest of the UK in terms of campaigning for Scots to remain part of the Union is crucial, according to McDougall.
He said: "Our aim is for voices who are representative of wider society in the rest of the UK to say that they do not want us to leave and to deliver that in an emotionally powerful way.
"That was very important in the Quebec referendum. The tone will be very clear we don't want you to leave, but it is your decision. This will include household names that people have great affection for.
"The people in that effort who will get the attention will be the celebrities, but we'll also be putting voices of ordinary people from the rest of the UK in there as well.
"Injecting those voices will confront that Nationalist argument that this is a land of people who are so foreign in their values that we can't work together."
He added: "It is not just English and Welsh people who are doing it, diaspora Scots are also getting involved.
"There are 800,000 Scots living in England who are becoming increasingly animated about what is happening."
McDougall said his organisation is in the midst of getting up to "fighting weight" with eight months to go until polling day.
Better Together is hiring more staff and will shortly open a second office in Glasgow. Two new directors have been appointed trade unionist Katrina Murray and the former chairwoman of CBI Scotland, Nosheena Mobarik.
The Better Together campaign plans to "unapologetically own the issue of devolution" with a bid to remind Scots of what advantages they feel it has brought the country.
McDougall said: "People's view of devolution, of course there is a sense of pride behind it, but it's a deeply pragmatic view.
"Scots are pragmatic people, they like devolution because it works and they wanted it because they thought it could do a job."
The economy is one area which binds voters with concerns about independence according to McDougall, irrespective of how much money they personally have.
He explained: "The single issue that unites people across all demographics and social classes is the issue of currency.
"It has become a proxy for two underlying issues in the campaign.
"Firstly the worry about the economic impact of independence, but also the things being promised that people know are outwith their power to be delivered.
"They are asking us to buy the proposition that we have to leave the UK because these people down south are unreasonable, but the minute we walk away they will start becoming so reasonable they will give us a deal that is even better than what we have at the moment.
"Even if you don't have a mortgage and you are struggling in the rented sector or in social housing, the chances are you still have a credit card so are still worried about interest rates.
"The level of understanding that people have of what you might think are quite complicated issues is quite surprising.
"Scottish voters are probably the most sophisticated in the UK as they regularly make pretty complex calculations in how they cast their vote they're not daft."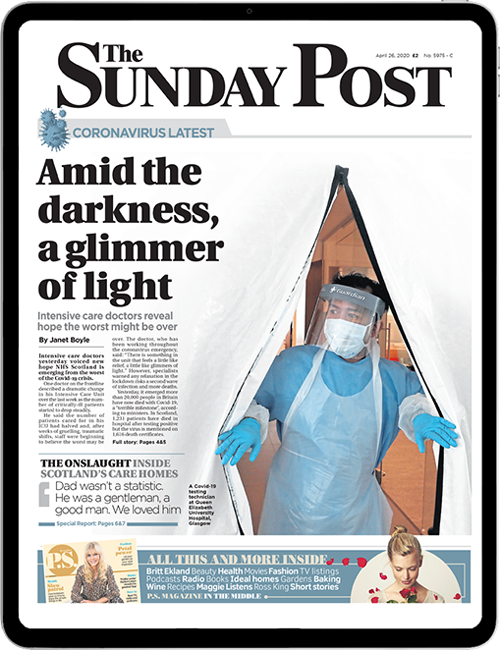 Enjoy the convenience of having The Sunday Post delivered as a digital ePaper straight to your smartphone, tablet or computer.
Subscribe for only £5.49 a month and enjoy all the benefits of the printed paper as a digital replica.
Subscribe