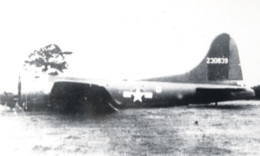 Scots town's wartime crash bonanza.
It ripped through the trees with such ferocity that, seven decades on, the damage can still be seen.
Likewise, the furrows in the field are also clearly visible, and they're a reminder of one of the most remarkable yet almost totally forgotten home front moments of the Second World War.
They point to the day an American bomber, running on fumes, crash landed in a Lanarkshire field and brought a Whisky Galore-style bonanza to fresh food-starved locals 70 years ago.
"Part of the plane's cargo was fruit we hadn't seen for years," Archie Watt, then an 11-year-old schoolboy, told The Sunday Post.
"There were bananas, oranges, peaches and the Americans said to collect it before it perished.
"It was like Whisky Galore folk were out with barrows, bogies, bicycles and prams. Within hours the lot was gone."
It was September 1, 1943, when the B17F Flying Fortress, from 562d Squadron 8th Air Force, developed engine trouble on a mission. It was diverted to land at a Scots airfield but, with visibility poor and fuel running out fast, the crew were desperately searching for a suitable landing spot when they spotted the Lanarkshire farm.
Archie was one of the youngsters helping bring in the vital wartime harvest in the neighbouring field when the plane suddenly crashed through the trees.
"I don't even remember any engine noise," said Archie, now an 81-year-old great-granddad. It was suddenly there, just the biggest thing we'd ever seen. A real monster, almost like something from outer space.
"It crash-landed on its belly and took two fields for it to stop with the propellers digging in. We ran towards it to see if we could help but the crew were all out.
"Within minutes there were police and lots of military personnel on site."
Wartime reporting restrictions and embarrassment over the loss of a new aircraft meant the crash was hushed up.
"The amazing thing was how quickly they got rid of every trace," recalls Archie. "The Americans built a track to get trucks there and they had huge trailers to take the wings and fuselage away. Within a week there wasn't a nut or bolt to be seen, as if it never happened.
"Although people knew about it locally, the story died with them and hardly anyone's still aware of it."
Bob Donald, now 77, was at school when word spread that the plane had landed on the farm where he lived.
"We all rushed back to see it," he said. "You could hardly believe it was there. The crew were lovely and that evening they took our whole family inside on a guided tour."
We took Archie and Bob back to the scene this week. For Archie it was the first time since that fateful day in 1943.
"It was really strange to see the indentations in the ground and where the tops of the trees had been sheared off," he said.
Current owner of the field Alex Nimmo said: "It's hard to believe all this happened in our backyard."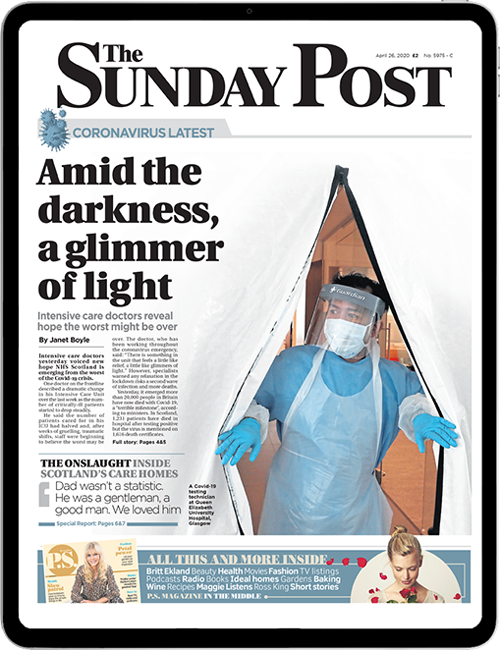 Enjoy the convenience of having The Sunday Post delivered as a digital ePaper straight to your smartphone, tablet or computer.
Subscribe for only £5.49 a month and enjoy all the benefits of the printed paper as a digital replica.
Subscribe