The easing of coronavirus lockdown restrictions in Scotland has been welcomed, although concerns remain about the Test and Protect contact tracing scheme.
Businesses, trade unions and opposition parties responded positively to Nicola Sturgeon confirming some lockdown measures are being lifted from Friday.
But they have stressed the importance of the test, trace and isolate system in controlling the virus.
The STUC's incoming general secretary Roz Foyer urged the First Minister to ensure employers allow their workers "to comply with the Test and Protect system without fear of detriment", if they have to self-isolate.
"As we enter phase one and as preparations begin for going beyond that, the effective operation of Test and Protect is vital," she said.
"This system will only be effective if workers have confidence and employment security."
She said all employers should back the contact tracing scheme and outline their policies on enabling workers to comply with it.
Ms Foyer added: "That should mean no pressure on workers to present for work, no pressure for those on insecure and zero-hour contracts, and financial support should go well beyond statutory sick pay for those who cannot work due to the provisions of Track and Trace."
Scottish Conservative leader Jackson Carlaw, who called for Scotland's lockdown to be reviewed weekly for flexibility, said: "Nicola Sturgeon admitted to being nervous about this phase of the exit and no wonder.
"It will only work if testing is up to scratch and so far that has not been the case."
Scottish Labour leader Richard Leonard said enforceable health and safety measures must be in place when people return to work.
"People across Scotland have done the right thing and stayed at home, often at great cost emotionally and financially, so being able to socialise in a limited way and undertake some additional activities will be welcome," he said.
"The priority must always be protecting people's health and so the exit strategy must take account of the fact that some groups in our population are more susceptible to infection than others."
He said for people to have confidence in the Test and Protect system the Scottish Government must ensure full use of testing capacity, adding "this hasn't been the case so far".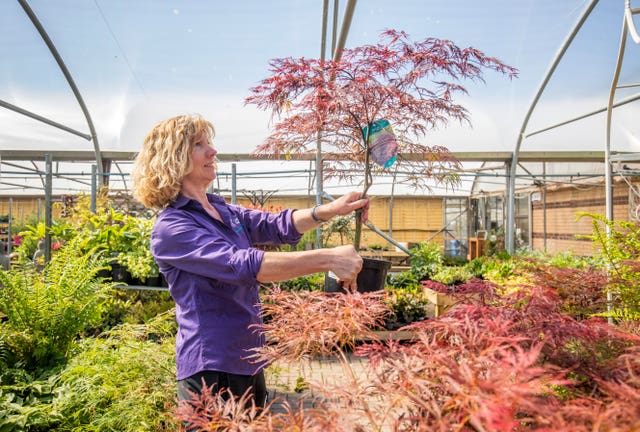 David Lonsdale, Scottish Retail Consortium director, said: "Retailers of all sizes and formats are working hard and investing significantly to implement physical distancing and hygiene measures to protect customers and staff, putting themselves in the best possible position to operate safely once government permits trading again.
"The move to enable garden centres to re-open is a welcome vote of confidence in that effort and preparation, and heralds the first tentative steps towards a re-opening of the wider retail industry which is ready to play its part in kick-starting Scotland's economy."
He said Scotland retailers want "a firmer sense of the likely timetable" for wider store reopening, as has been provided elsewhere in the UK.