Scotland's tax and benefits system is now considerably more progressive than elsewhere in Britain, a report has said.
The Institute for Fiscal Studies (IFS) think tank said that by April, the poorest 10th of Scottish households are set to have incomes £580 (4.6%) per year higher than they would under the system in England and Wales.
Tax and benefit measures introduced in Scotland since 2017 have reduced average household incomes by £210 (0.5%).
On Thursday, MSPs will vote on the proposed Scottish tax bands for the next financial year, which would increase taxes for higher earners.
The IFS said policies introduced since 2017, such as changes to the benefits system, have particularly increased the incomes of poorer families with children.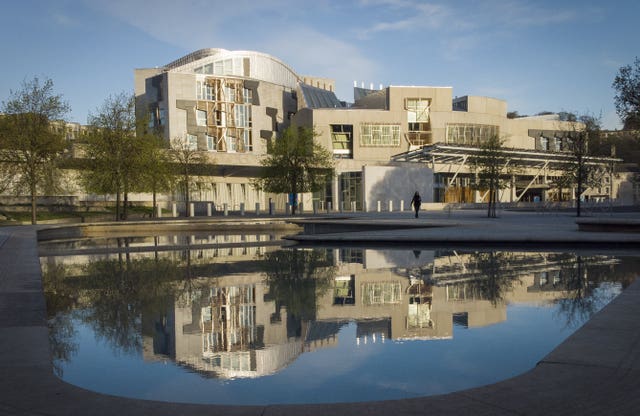 Amongst the poorest 30%, Scottish reforms are set to raise the incomes of households with children by around £2,000 per year on average, the IFS said.
The new Adult Disability Payment is forecast to increase disability benefit spending by around a fifth when it is rolled out.
Research economist Tom Wernham said behavioural changes affect how much money is raised by higher taxes north of the border.
He said: "The Scottish Government has used devolved income tax and benefit policy to make the system more progressive, as well as to raise more revenue to fund public services.
"These changes imply big increases in income for poorer households with children.
"But to fund their policies they are increasingly relying on taxing higher earners.
"With this group in particular, there is a risk that higher taxes will incentivise tax avoidance efforts, such as converting income into dividends – to which Scottish tax rates don't apply – or even migrating across the border.
"Most of the additional revenue from raising the additional rate to 45p is set to be lost due to responses such as these – suggesting there is a limit to how much further this strategy can be pushed.
"If the Scottish Government does want to raise more revenue from richer households, it may need to turn to other taxes under its control, such as council tax."
The SNP said the IFS report is "a compelling argument in favour of independence".
SNP MSP Kenneth Gibson said: "It's gratifying to see the IFS recognising the fairer policies implemented by the SNP Scottish Government which are making a real difference to the lives of ordinary Scots.
"As the austerity-obsessed Westminster Government continues to hammer the most hard-pressed in society while dishing out billions of pounds in crony contracts to their mates, the SNP Scottish Government has again and again demonstrated its commitment to tackling child poverty and delivering progressive policies to benefit our poorest families.
"This is a compelling argument for independence.
"There is only so much we can do with the limited powers of devolution and a budget constrained under Westminster control.
"Only through independence can Scotland get rid of the Tories for good and build a fairer, more equal, more prosperous country so all of our citizens can reach our potential."
A UK Government spokesman said the income tax system is highly progressive, with the top 50% of income taxpayers expected to pay around 92% of total income tax this year, while the bottom 25% are expected to pay just 2%.
The spokesman said: "Scotland is part of the UK, which has a progressive tax and welfare system that balances the need to support low-income households, incentivise people into work and manage the public finances responsibly.
"We have lifted millions of people out of paying tax altogether, while ensuring those who have the broadest shoulders also contribute the most.
"This has allowed us to uprate benefits and state pensions in line with inflation, as well as support millions of households with help worth £3,500 per household, on average."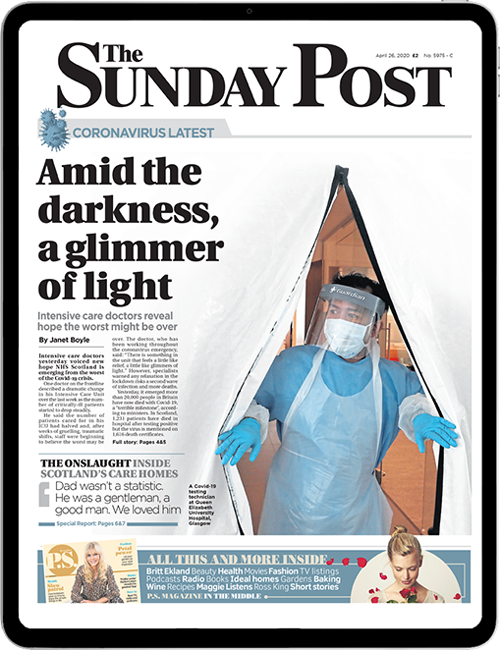 Enjoy the convenience of having The Sunday Post delivered as a digital ePaper straight to your smartphone, tablet or computer.
Subscribe for only £5.49 a month and enjoy all the benefits of the printed paper as a digital replica.
Subscribe