Progress in tackling the "postcode lottery" of access to mental health services has been too slow, auditors have warned.
A report published by Audit Scotland found people from ethnic minorities, rural areas and those living in poverty face more barriers when seeking mental health support.
According to the report, the issue is a "long-standing problem and progress in tackling it has been slow".
Auditor General Stephen Boyle urged other local services, such as housing, welfare and employability support to work closer with mental health teams in an effort to prevent some of the causes.
The report also warns of a "fragmented" system where accountability is "complex", with several bodies, including ministers, councils and health boards, all involved in the funding, planning or provision of the mental health services, resulting in delays.
"Essential" commitments pledging to increase the mental health funding by 25% and giving GP practices access to primary care mental health and wellbeing services are welcomed – although the report said the commitments are "not currently on track" to be met.
Ministers have been urged to publish an urgent costed delivery plan for the funding and workforce needed to establish and accommodate the primary care mental health services by 2026, as part of the report's recommendations.
It also condemned the Scottish Government's "lack of information" on the impact the services are having on improving people's health.
Mr Boyle said: "The Scottish Government needs much more information to understand the difference its investment in mental health services is making, from specialist services to community-based support.
"That planning must include moving beyond using waiting times as the sole measure of whether services are improving the lives of those in need.
"And it needs to include a costed delivery plan for the care that people can expect in their communities."
Dr Jane Morris, chair of the Royal College of Psychiatrists in Scotland, hit out at the "postcode lottery" and backed calls for a costed plan.
She said: "What we face is a mental health emergency with demand only set to soar due to the ongoing cost-of-living crisis. We also need the workforce in place to keep up with that projected increase in more patients seeking treatment.
"We recently wrote to Humza Yousaf asking him to honour the commitment made more than two years ago by his government, to ensure mental health services received the funding they deserve. However, despite promises, we've not seen this come to fruition."
Scottish Conservative deputy health spokeswoman Tess White urged ministers to "up their game".
She said: "Vulnerable mental health patients are faced with a slow and complicated service, in no small part due to the dire workforce planning of successive SNP health secretaries. Humza Yousaf failed to tackle this pressing problem during his disastrous tenure as health secretary, but now that he is in the top job he cannot let the system fragment any further.
"Ministers must urgently up their game and identify new ways in which mental health patients can receive the support they vitally need."
A Scottish Government spokeswoman said: "The report is extremely comprehensive and we will take time to carefully consider the recommendations. It raises several important issues around data and evidence, addressing inequalities of access and financial challenges we face.
"The Mental Health Strategy Delivery Plan and Workforce Action Plan will be published in later in the autumn. These will set out the actions we intend to take to address many of the issues set out in this report.
"Since 2007 mental health spending has doubled in cash terms from £651 million to £1.3 billion."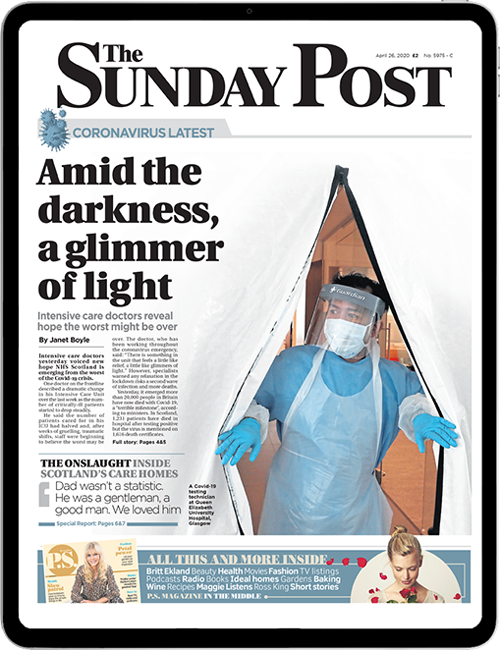 Enjoy the convenience of having The Sunday Post delivered as a digital ePaper straight to your smartphone, tablet or computer.
Subscribe for only £5.49 a month and enjoy all the benefits of the printed paper as a digital replica.
Subscribe