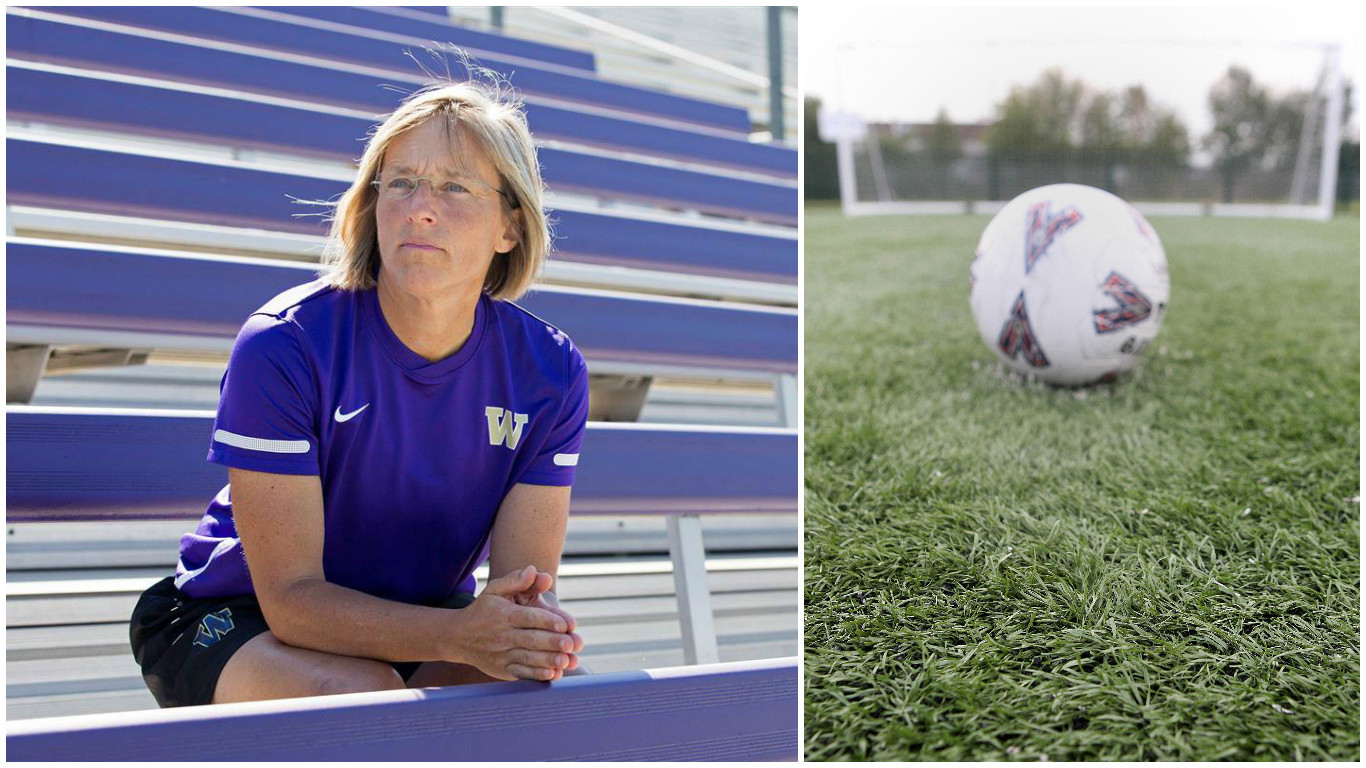 Former American national player and coach Amy Griffin said frantic football players and their loved ones have been contacting her in droves.
The Sunday Post exclusively revealed last month Amy has been at the forefront of a fight to establish if artificial pitches are linked to a cluster of cancer cases in the US.
Her claims have now developed huge traction here, with worried parents telling The Post they fear use of the pitches may be causing ill health.
Speaking from her Seattle base where she coaches the University of Washington's women's soccer team, Amy said: "The last week has seen a lot of people from the UK contact me.
"Some have been families trying to piece together why their child has been given the devastating diagnosis of cancer."
Amy says her list of known athletes who have developed cancer after playing on artificial pitches that use rubber crumb infill now stands at 209.
Of this total 168 are football players.
The fields, which are made up of rubber infill crumb pellets made from recycled car tyres, have been linked to cancer cases.
Last week we told how former NHS boss Nigel Maguire is calling for a halt on their use after son Lewis, 18, developed Hodgkin's Lymphona.
US authorities have confirmed a probe into the health scare will be carried out.
Fresh, disturbing evidence has also emerged here.
Key among them are claims from an artificial pitch industry insider who contacted The Sunday Post to point out how workers who install and maintain the pitches are supposed wear protective gear such as face masks, gloves, coveralls, and protective glasses.
Warning labels on bags of crumb rubber he showed to us also said: "Avoid contact with skin and eyes, can cause irritation, avoid breathing vapour, use in a well-ventilated area, may cause coughing or lung irritation.
"If skin contact occurs, wash thoroughly with soap and water. If eye contact occurs, rise immediately with plenty water for at least 15 minutes."
---
Have you been affected by this? Call our Glasgow team on 0141 567 2812 or email news@sundaypost.com
---
Nigel Maguire said: "It is concerning the industry says to use protection but is happy to expose our kids running around in shorts to it."
Mr Maguire has now started a lobby group, Group Raising Awareness of Sporting Surfaces. It has had more than 700 Facebook likes in less than a week.
Concerns come as the FA and RFU plan to spend millions on hundreds of new fields around the UK.
The FA will install 500 new 3G pitches by 2020, at a cost of £230 million, in a program FA chairman Greg Dyke has claimed will "transform football".
"Building more pitches could put thousands more players at risk," however, added Mr Maguire.
Despite the fears, sportscotland, FIFA, the FA and the Sports and Play Construction Association all insist the playing surfaces are safe.
They claim there is no evidence linking their use to illness, a fact the bodies claim is borne out by numerous scientific studies.
Safety standards within the industry are of the highest possible level, it has been insisted.
Despite this Amy Griffin's telephone continues to ring off the hook. "We need more testing now," she added.
"The problems associated with health issues like asbestos only came to light 30-50 years after it was in use."
---
Claire feared playing surface gave her tumour
KEEN footballer Claire Popplewell fears playing on artificial pitches may have given her cancer.
She was diagnosed with Non-Hodgkin lymphoma during Christmas 2013 and endured six months of chemotherapy after a tumour was cut out of her neck.
Prior to the scare she played four times a week for six years on 3G pitches using crumb rubber, and while she was not a goalkeeper, like the vast majority of cases linked to the pitches, her doctors said it was very unusual for her to get it.
"I was only 46 and I don't drink, don't smoke, I keep fit and eat healthy, but I still had cancer," the 48-year-old said.
"More research is definitely needed, the number of people getting sick is too high to do nothing," said Claire, from Checkheaton in West Yorkshire, who competed in the Northeast Regional League for Ossett Albion.
"It was tough going not knowing if I was going to survive, so I don't want to go through it again." she said.
---
READ MORE
Can five-a-sides cause cancer? Grieving mum urges UK authorities to stop using artificial pitches
Former NHS boss fears his son developed cancer from football training on plastic pitches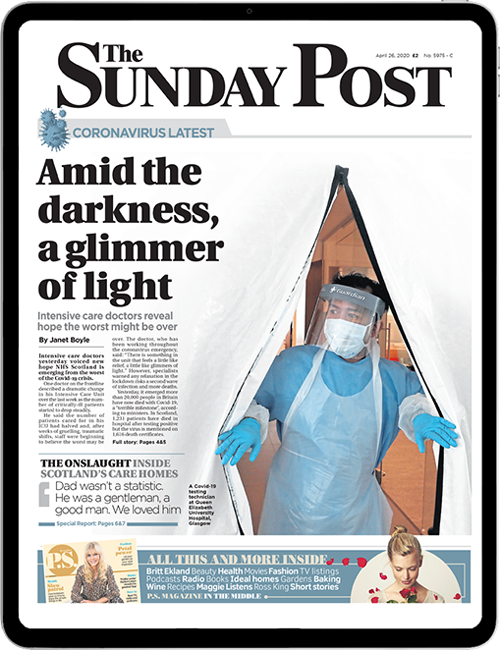 Enjoy the convenience of having The Sunday Post delivered as a digital ePaper straight to your smartphone, tablet or computer.
Subscribe for only £5.49 a month and enjoy all the benefits of the printed paper as a digital replica.
Subscribe