Douglas Ross has said Nicola Sturgeon must improve "appalling" cancer waiting times in the NHS, saying one patient has waited two years to begin their treatment.
The First Minister hit back, saying this was not the case for the "vast majority" of cancer patients in Scotland.
She also said Mr Ross' claims that she was "attacking" the NHS in other parts of the UK were "factually inaccurate".
In a fierce exchange at First Minister's Questions, Mr Ross said his party had received freedom of information data from a Scottish health board on waiting times to start cancer treatment.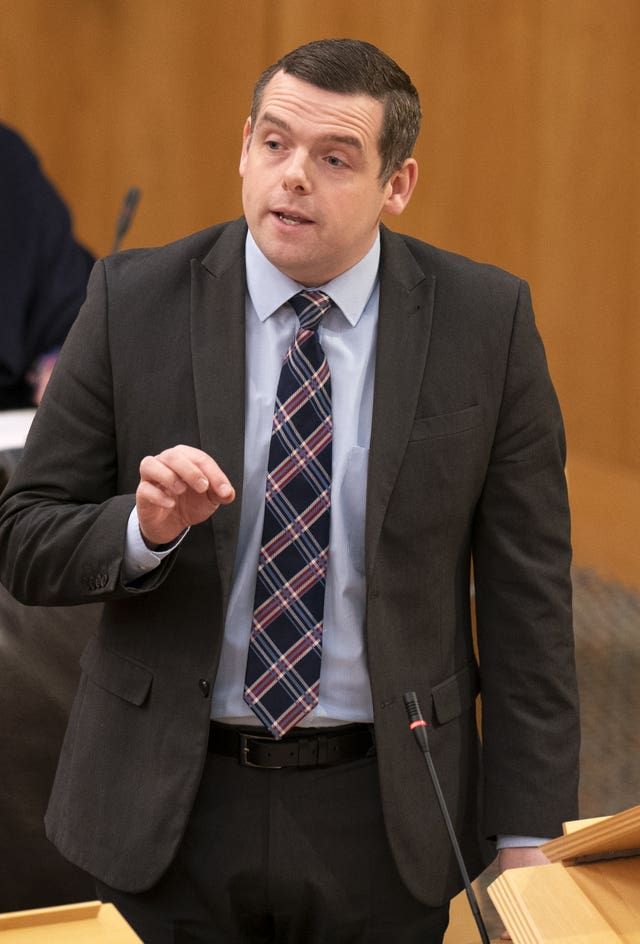 He said one patient had waited six months to begin treatment for breast cancer, while another had waited 18 months to start prostate cancer treatment.
"Worst of all", he said, one patient had waited two years to begin cancer treatment.
Mr Ross had earlier accused the First Minister of "apparently disrespecting" the Presiding Officer, who had urged the chamber to provide quicker questions and answers.
Ms Sturgeon had said that issues like delayed discharges and A&E waiting time performance were better than in England or Wales.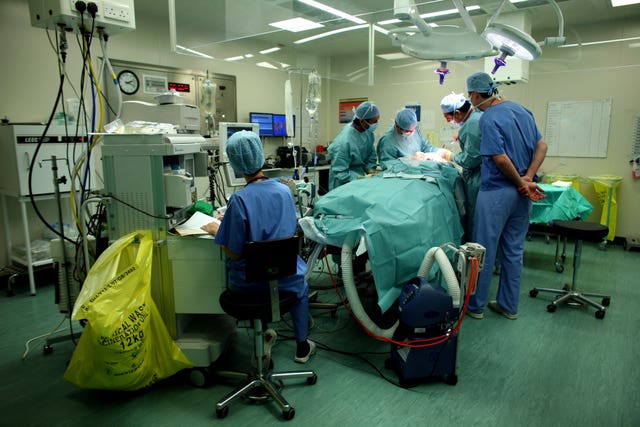 The Scottish Conservative leader said: "I think it's shameful that the First Minister spends more of her time attacking the NHS in other parts of the United Kingdom than focussing on what she can do here in Scotland.
"Because it's absolutely clear that more has to be done to tackle the crisis in Scotland's NHS."
He continued: "The longer someone waits to start treatment for cancer, the less likely they are to beat cancer.
"So what action will the First Minister and her Government take to tackle these appalling waiting times?"
Responding, the First Minister said the median waiting time to begin cancer treatment was measured in days rather than months, a figure that had improved despite the pandemic.
She said: "There will be individual cases and sometimes clinical circumstances mean that it takes longer.
"And sometimes, yes, where failings in the NHS mean that it takes longer.
"The point I'm making is, for the vast majority of patients, that is not the case."
Addressing his earlier point, she said: "I've not attacked the health service anywhere.
"Secondly, I think anybody reviewing the official report of this session will see that is just factually inaccurate."
She continued: "Despite the challenges that nobody here shies away from, our NHS performs better than its counterparts in England and Wales."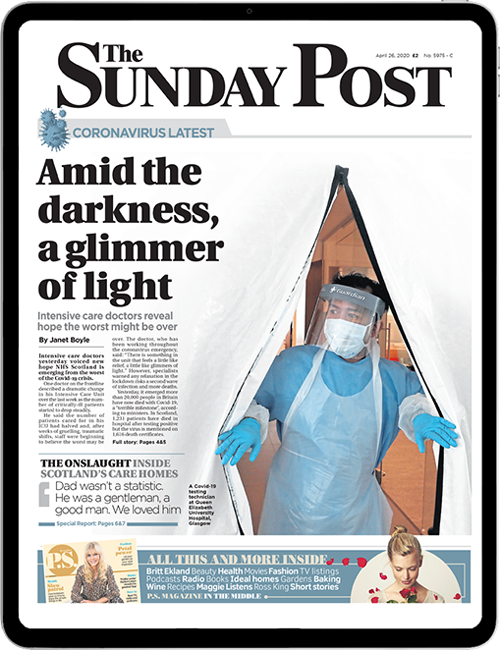 Enjoy the convenience of having The Sunday Post delivered as a digital ePaper straight to your smartphone, tablet or computer.
Subscribe for only £5.49 a month and enjoy all the benefits of the printed paper as a digital replica.
Subscribe