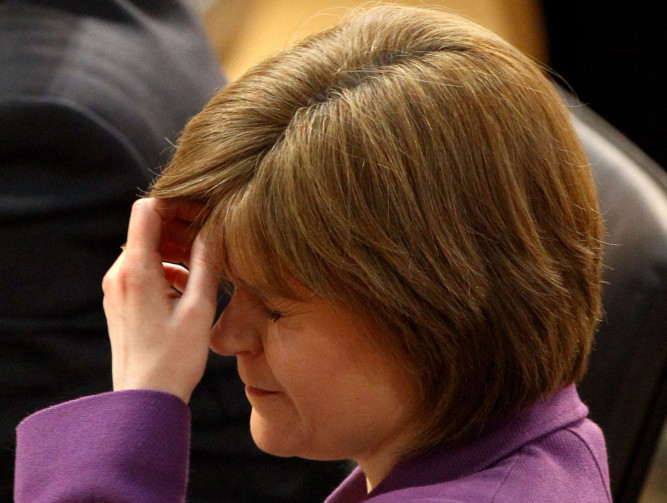 A new biography of Nicola Sturgeon has revealed the First Minister was close to resigning over her defence of a twice-convicted fraudster.
The book reveals the 2010 saga where she pleaded for constituent and benefits cheat Abdul Rauf to be spared jail almost cost Miss Sturgeon her long-held claim to succeed Alex Salmond as SNP leader and First Minister.
Former aides describe "a real vulnerability" about the then Deputy First Minister during the two-week crisis, with one saying if there had been a motion of no confidence by opposition parties then "she would've walked".
Miss Sturgeon "intuitively" knew she had to apologise to Parliament for the row, even though this put her at odds with Mr Salmond who feared it would make her look weak, insiders claim.
Exclusive extracts from the biography of Scotland's first female First Minister will be published in The Sunday Post over the coming weeks.
Nicola Sturgeon A Political Life, by David Torrance, gives the inside track on Miss Sturgeon's central role in the independence referendum campaign through interviews with key figures in the Yes camp.
The book reveals how Miss Sturgeon took almost full control of the referendum campaign plans and preparing the independence White Paper.
"That was her baby she was in charge of the whole thing," recalls one ministerial colleague.
The normally controlling Mr Salmond was happy with this according to another insider, who also claimed he increasingly came to view his deputy as "material to his own success".
In Scottish Government cabinet meetings, aides paint a picture of Sturgeon being the only one prepared to challenge the then First Minister but was also left "to do all the firefighting", recalls one ex-staffer, on issues such as the row over which currency an independent Scotland would use.
The tougher side to Miss Sturgeon's political style is also revealed in the book with one SNP minister being given a row for losing a draft copy of the White Paper, while another incident sees a security guard stepping in between the Glasgow Southside MSP and a political rival.
Nicola Sturgeon A Political Life, which is an unofficial biography, sheds new light on Miss Sturgeon's upbringing in Ayrshire and her journey from being a central figure in the Youth For Salmond campaign as an 18-year-old, to taking over the reins from her lifetime mentor.
The book also reveals Miss Sturgeon's English family roots, her teenage years growing up around Irvine, trying drugs for the first and last time, as well as a look at her time at Glasgow University.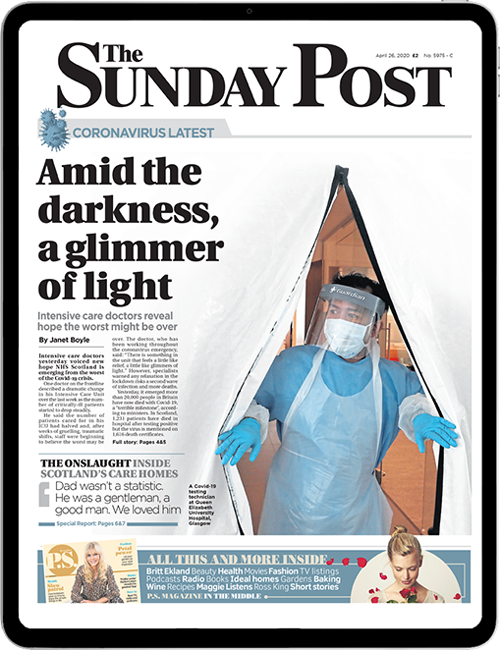 Enjoy the convenience of having The Sunday Post delivered as a digital ePaper straight to your smartphone, tablet or computer.
Subscribe for only £5.49 a month and enjoy all the benefits of the printed paper as a digital replica.
Subscribe