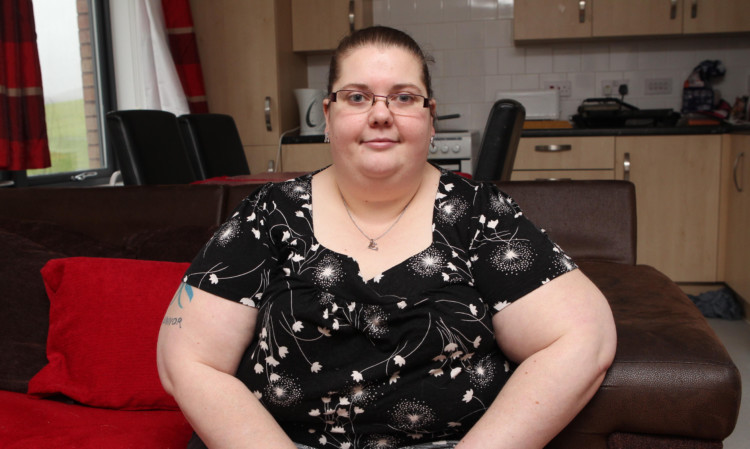 The number of Scots catching a deadly flesh-eating bug has more than doubled in the space of a decade.
New figures show that four people a week are now being hospitalised by the bacterial infection necrotising fasciitis, twice the rate in 2002.
More than 1,600 people have been hospitalised with the flesh-eating bug which can kill or leave patients needing major plastic surgery in the last ten years.
Necrotising fasciitis is an aggressive bug which releases toxins that kill skin and muscle and kills one in four sufferers.
As the infection takes hold, the skin tissue becomes more swollen and can change to purple in colour. Patients who survive usually require drastic surgery to save their lives. Patient groups last night described the increase in cases as "disturbing".
And world renowned microbiologist Professor Hugh Pennington said fast treatment was the key to people surviving and put the increase down to increased awareness of the
infection. He said: "It was first discovered in the 1920s by an American missionary in China and had always been something of a footnote in the medical textbooks until there was a media storm about a cluster of cases in the 1990s.
"This will be the main reason behind the increase in cases. People are a lot more aware of the bug now and are more likely to identify it and record it." He added: "The puzzle is why it affects some people and not others.
"These are bugs we all carry, they are normal bugs, but essentially they go haywire and we don't really understand why."
Figures released by NHS Scotland show that in 2002 there were a total of 88 cases of necrotising fasciitis treated in Scottish hospitals.
By 2012, the latest available year, this figure had jumped to 210 though cases where the bug returns are only counted once.
Dr Jean Turner of the Scotland Patients Association, said: "The increase is disturbing but it underlines the need for greater awareness and vigilance so that it is spotted and treated as quickly as possible."
Last year health officials had to issue an alert after the deaths of two drug addicts who had contracted necrotising fasciitis.
NHS Lanarkshire said the injecting drug users had both died within two weeks of each other and warned other addicts to be vigilant. A Scottish government spokeswoman said: "Necrotising fasciitis is difficult to diagnose definitively, and as clinicians' awareness of necrotising fasciitis increases, the number of diagnoses is likely to also increase.
"Since January 2010, necrotising fasciitis is a notifiable disease under the Public Health etc (Scotland) Act 2008, and clinicians now have a duty to notify of the number of cases they see."
Young mum Elaine McCulloch was so ill with necrotising fasciitis after a caesarean section she was just 30 minutes from death. Surgeons had to remove two stones of infected flesh from her body to stop the lethal bug.
Elaine, 31, from Clydebank, says: "I had left hospital in pain and with a high temperature just two days after I gave birth to my daughter, Chloe, and even had to be helped me up out of my bed to leave. All the signs were missed by doctors and nurses."
Elaine's infection was only spotted by a home-visit midwife five days after giving birth and she was readmitted to hospital.
"My husband, Marc, and parents, Ann and William, were told by the surgeon that I was just 30 minutes from dying," she adds. "My family looked on devastated as I fought to survive.
"It took so long to recover I couldn't look after my baby, Chloe, for two years and my parents have to step in to help us. I was too ill to return to my office job, bills ran up and we lost our home."
The nightmare for Elaine continues, even eight years later.
"I have had the most horrendous experience and am desperate to spare others it. It is distressing that the numbers have doubled. I believe is partly due to health staff missing vital early signs."
Elaine contracted the the flesh-eating bug after giving birth at the former Queen Mother maternity hospital in Glasgow and she says that it took her seven years to settle a five-figure compensation sum with NHS Greater Glasgow and Clyde Health Board (NHSGGC) over the incident.
An NHSGGC spokeswoman said: "We can confirm that an out-of-court settlement was reached regarding this case."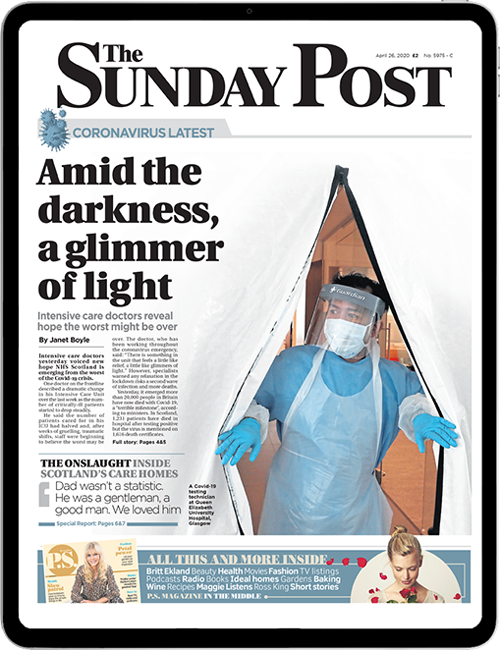 Enjoy the convenience of having The Sunday Post delivered as a digital ePaper straight to your smartphone, tablet or computer.
Subscribe for only £5.49 a month and enjoy all the benefits of the printed paper as a digital replica.
Subscribe