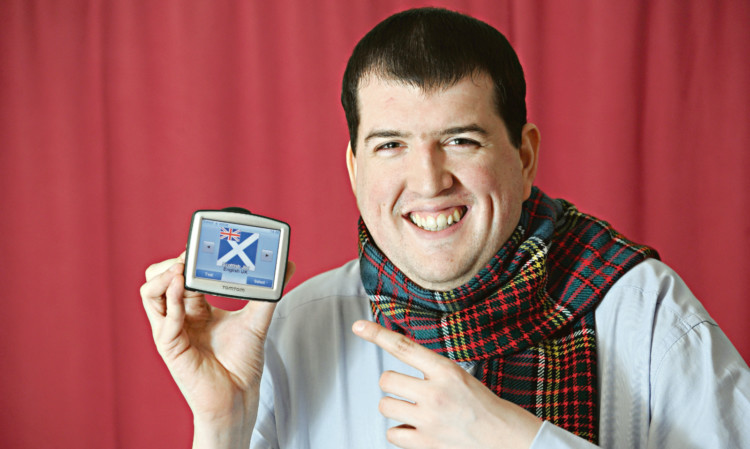 A football-loving civil servant has spoken of his surprise after being revealed as the most popular Scottish voice on sat-navs.
Jim Anderson, 33, got so fed up listening to English and American accents barking directions at him that he replaced them with his own voice.
Using a program provided with his TomTom he was able to record a range of instructions needed to direct motorists. He even peppered it with jokey references to Scots favourites such as Irn-Bru.
Dubbed 'Scottish Jim', his sat-nav narration has since been downloaded more than 12,000 times by drivers who prefer to take orders from a Scot. He recorded it three-and-a-half years ago but hadn't realised until last week that other people could download it.
Jim said: "I've lived in England for several years now, but my family come from Scotland so I was driving back north on a regular basis. Every time I drove home I had to put up with the default English or American accents on my sat-nav. It got really boring.
"I downloaded a Yoda voice and a John Cleese voice but I got bored with them too. Eventually I decided just to use my own voice."
Jim's device was made by TomTom and the company said his narration is the most popular non-celebrity Scots voice available to its 40 million users across Europe.
Jim said he recorded himself giving about 40 directions needed for all eventualities. He also tried to lighten the mood during journeys.
He said: "I tried to put in a few wee jokes here and there. When you get to the end of your journey my voice comes on saying: 'Now where's the nearest newsagent, I've run out of Irn-Bru'."
However, he didn't realise everyone with a TomTom sat-nav could download his instructions and was shocked when he found out how many people are listening to him in their cars.
He said: "I couldn't believe it when I found out how many people are using it. I recorded it in 2010 and didn't know it was available to other people.
"Some of my colleagues think it's hilarious and are all going to download it now. They've already told me I drive them round the bend. They'll have a never-ending supply of banter I might regret it in a few months."
Jim grew up in Glasgow before moving to Dundee to study IT at university. During his time at uni, he became a Dundee United fan. He now lives in Bristol, but is a proud Scot and tries to make it home whenever he can to see his beloved Arabs.
He said: "I still follow Dundee United but it's difficult to get to many games these days. I've just changed my car which is a shame because my old one was a nice Scottish blue and even had an 'sc' licence plate."
A survey by TomTom in 2010 found Scots have the sexiest accents while Geordie is rated the most friendly and Yorkshire the most reassuring.
A spokesman for TomTom said: "Jim's voice has proved the most popular Scottish voice from our free downloads. His accent is obviously a hit with motorists looking for a slice of Scotland."To download Jim's Scottish sat-nav visithttp://www.tomtom.com/services/service.php?id=16 Install the application and connect your sat-nav. Select add voices then search for ScottishJimYou need a tom tom connected to access it.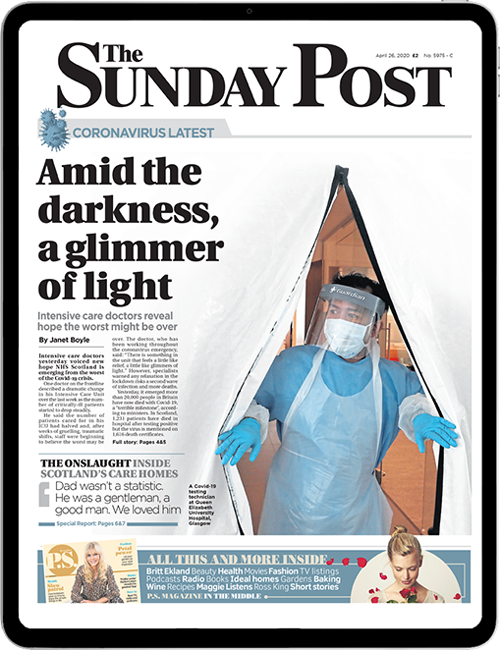 Enjoy the convenience of having The Sunday Post delivered as a digital ePaper straight to your smartphone, tablet or computer.
Subscribe for only £5.49 a month and enjoy all the benefits of the printed paper as a digital replica.
Subscribe